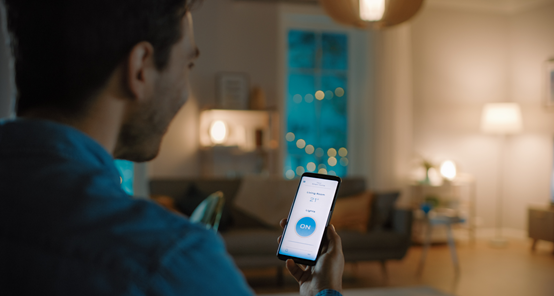 Best smart bulb app grouping methods have been discussed frequently since home automation systems became more and more popular, especially in the last few years. As technology has evolved and expanded, the home automation system market has developed greatly as well. People are now turning to Smart Lights Apps to take their homes and lives to the next level. New companies have experienced extraordinary success due to their products not just being compatible, but also being superior to competitors. Some examples of this Smart Lights Apps technology are Google Home or Amazon Alexa, which are systems that control devices with your voice, such as turning off lamps or turning on TVs.
Even more exciting is the ability to use these devices to create smart-groups that allow a user to activate a selection of lights. This can be achieved at the single touch of a button using Smart Lights Apps. This system is particularly valuable for creating ambient settings and for home security.
Part 1 What are Smart Lights and Best Smart Bulb App Grouping?
The smart light bulb is an easy and cost-effective way to enhance your home and improve your everyday life. With the right smart lights,perhaps a wifi vintage light bulb or wifi RGBW light bulb, you can set schedules, dim beams, and otherwise automate your lighting, making it more comfortable to be around existing appliances or other electronics. Whether you're just starting to integrate smart technology into your home or looking for additional ways to make your life easier, smart bulbs and smart bulb grouping apps are just a few dollars away.
The 'Adaptive LED Smart Light Bulb' is an intelligent lighting system that uses a patented reflector and microprocessor systems. It allows the user to control their lighting with a smartphone app or building automation hub. This means that the user can have many different scenarios set up depending on time of day, weather conditions or just personal preference. People can also adjust their lighting system to suit an activity such as reading or just relaxing during the evening by synchronising with music systems or the television. With full integration into WIFI, bluetooth and other home automation systems - staying connected is both easy and advantageous for the modern person.
In this article, we look at three best smart bulb app grouping methods including Smart Life, Alexa, and AiDot.
Part 2 How to Group Smart Bulbs with Smart Life
Smart Life is a centralised online application to manage your smart devices. It makes it simple and straightforward to set up what would otherwise be a complex chain of commands and automation. With its powerful features, Smart Life provides an intuitive experience for managing the automations and tasks you have set up in your smart home. This is particularly valuable when managing and controlling your house remotely.
Simple Setup:
● Activate the app
● From the 'Devices' option, select the '+' icon and tap 'Add Group'.
● Create a new group.
● Select the smart lights you want to add to that group.
● Set the performance instructions
Part 3 How to Group Smart Bulbs with Alexa
When you add an Echo device to a smart home group, Alexa can act intelligently on your behalf. For example, say, "Lights on," when standing in the room that corresponds to your smart home group to control in that group. Please note: Your Echo device can only be added to one smart home group at a time. We are seeing that with the expansion in technology Amazon Alexa devices are becoming smarter and adapting to our requirements.
To create a smart home device group using the Alexa app:
● Go to the menu and select the 'Devices' icon.
● Select the + icon, and then Add group.
● Use pre-set group names, or create your own, and then select Next.
● Select the devices you want to include and then Save.
Part 4 The Best Smart Bulb App Grouping Method- The AiDot App
AiDot is the first of the Smart Lights Apps that provides a single, unified, and multifunctional app to create an entire smart home system. It uses the latest integrated technology to generate a smart home solution for everyday living. Known as smart bulb grouping apps, The combination of the AiDot app and IoT products gives you a great experience based on simple instructions and easy operability. Their latest energy-saving products have been designed to help you enjoy a more energy-efficient and sustainable life. They believe that their high quality and user-friendly products will help you save more money and at the same time.
Smart bulb grouping apps have an important role to play when it comes to the wellbeing of your family and friends. For example, security and surveillance are crucial components to safeguard your home's safety, thus providing you with a sense of security and comfort. Their AiDot app will help make your life more convenient but will also enhance your security as it can be used to create the impression that people are in the house when you are out. By using Smart Lights Apps to switch on and off your in-house illuminations, it can also give the impression that people are awake when, in fact, you are sleeping. This creates a sense of security for you and your family.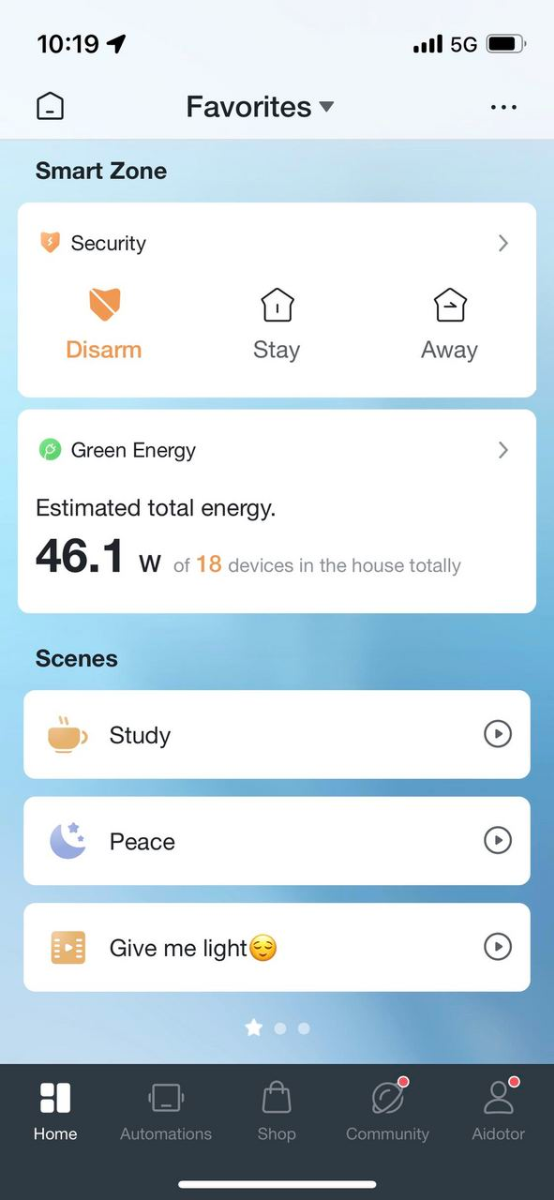 You can also join the family AiDot community who can bring your loved ones closer together by integrating their personal lives with time saving systems that can also improve general health and wellbeing. The AiDot technologies can offer you some of the best solutions for taking care of children, and of course your much-loved pets. The smart light bulbs grouping app can provide a scheduled night glow for young children, emergency lighting for the older generation and ambient lighting for entertaining – all at the flick of a switch either from within your home or remotely via your smartphone.
More than ever, they have realised that good health is essential for everyone. As such, they have also launched their new product – 'Private Health' to help you monitor and track your health conditions on a long-term basis. You can easily check your health status or seek a doctor's advice all from one location. This is changing the way we think about technology and helping us integrate smart systems into our personal lives.
Most importantly you can use Smart Lights Apps and grouping to establish a third space for yourself through which you can express your personality and define your individual persona. Through their unique technology you can express your unique lifestyle choices and create environments through light to complement your moods, lift your spirits or even create a motivational atmosphere.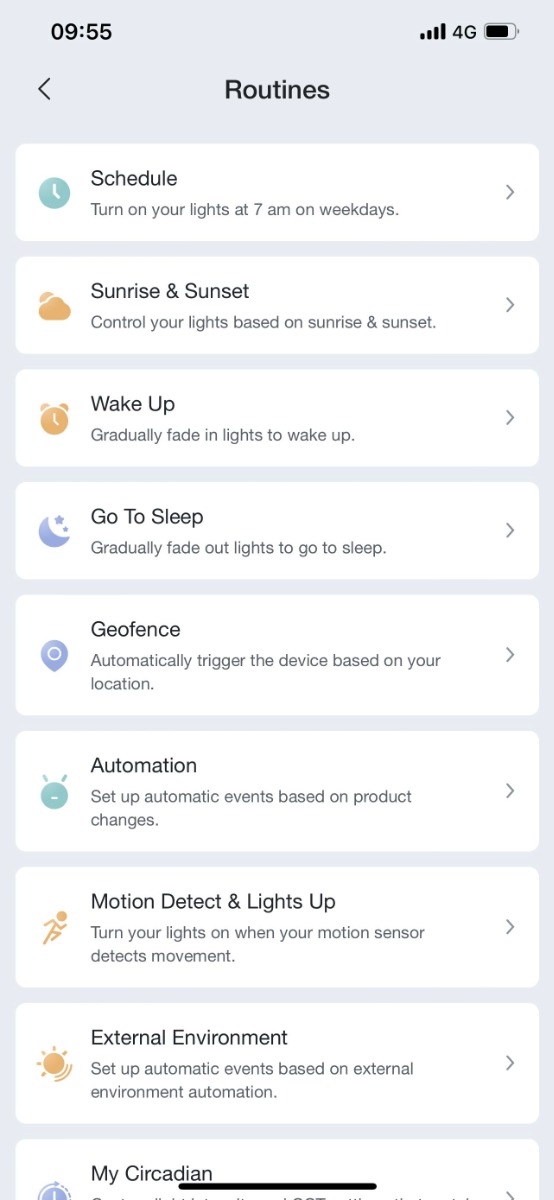 AiDot is the Smart bulb grouping app that provides you with an easy and affordable way to turn your everyday home into a very smart home. It has all the features of a traditional Smart Lights Apps, such as control over lights, temperature, humidity but also offers unparalleled systems integration and broad-based compatibility. Yes, AiDot does more than just turn lights on and off —it also communicates with up to 50 sensors that make it possible to automate many aspects of your home life. AI-powered voice commands also allow you to interact with AiDot via Amazon Alexa or Google Assistant. This makes it the best home automation app on the market, creating a smart, simple and efficient life all from an app.