AiDot Ganiza G200S Air Purifier for Large Room
As low as
$108.79
Regular Price
$189.99
-43%
10% OFF New User Benefit
Over $30
Obtained
Efficient Air Purifying for Large Room
Removes 99.97% of Pollutants
Clean Air Automatically in Auto Mode
Real-Time Air Quality Monitoring
Timer Setting for 1/2/4/8 Hours
Pet Lock & Filter Change Reminder
Quiet Sleep Mode B

elow 23db
Free & Fast Delivery (2-7 days)
Payment Security
Lifetime Customer Support
60 Days Back Guarantee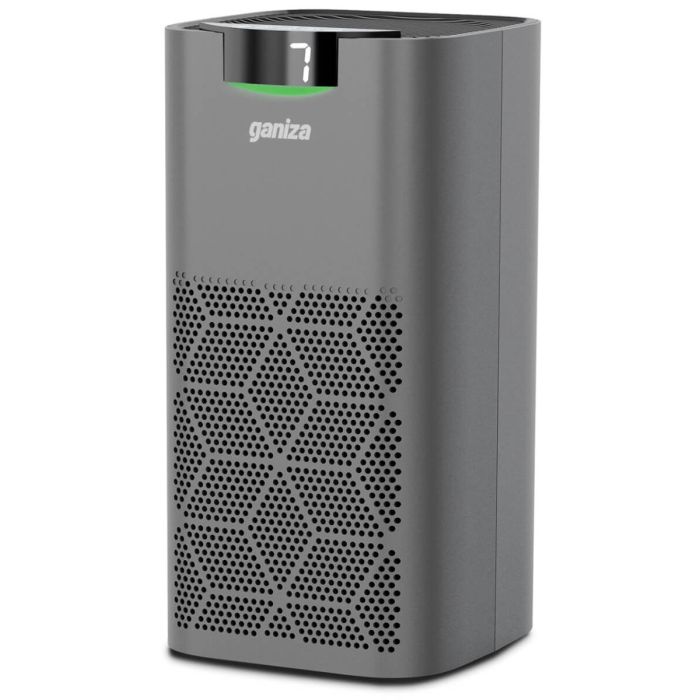 Free & Fast Delivery (2-7 days)
Payment Security
Lifetime Customer Support
60 Days Back Guarantee
Specification
| | |
| --- | --- |
| Item Weight | 11.8 Pounds |
| Package Dimensions | 9.6 x 10 x 18.6 inches |
| Noise Level | 23db |
| Related Power | 45W |
| Standby Power | <1W |
| Voltage Input | AC120V, 60Hz |
Breathe Fresh, Live Pure
Ganiza G200S Air Purifier is your ultimate solution for creating a fresher and healthier home environment. Say goodbye to allergies and enjoy efficient purification now!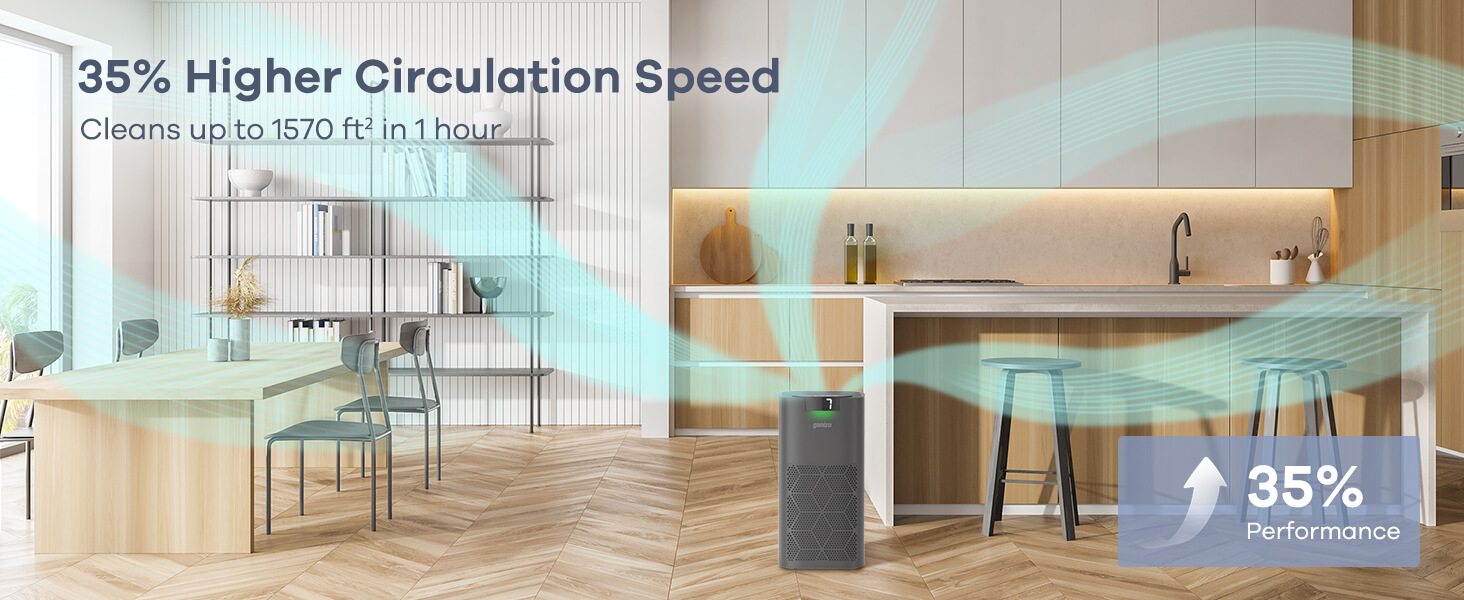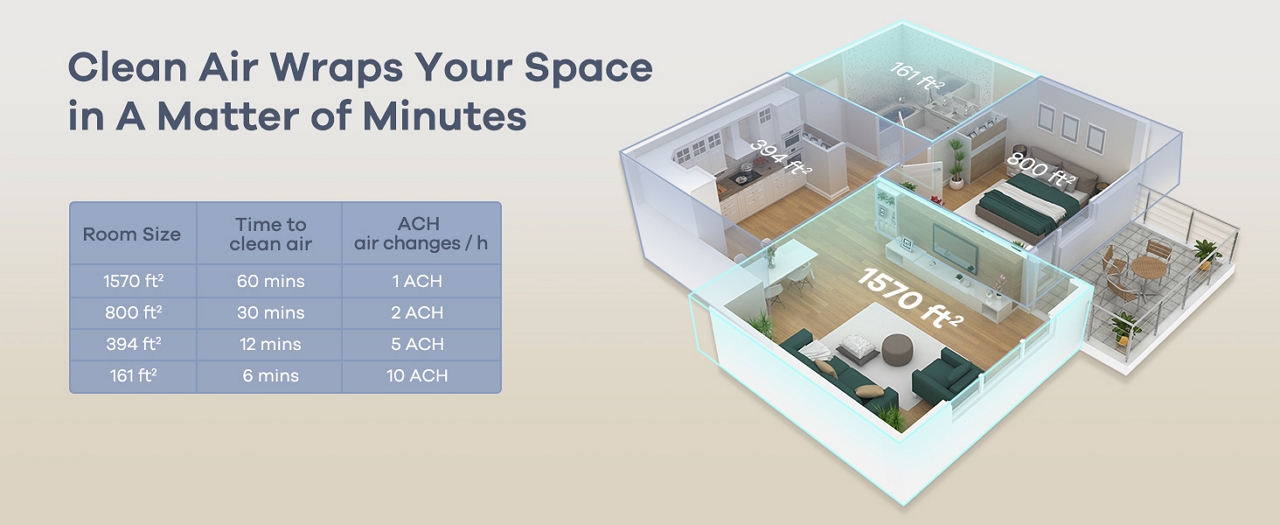 Quiet Sleep Mode
Enjoy a peaceful night's sleep with the air purifier's sleep mode, which reduces noise by 23dB and automatically turns off all lights. This silent air purifier creates a serene environment, allowing you to forget its presence entirely.
Rest assured, our BPA-free baby air purifier ensures a safe and sound sleep for your little one in the nursery, free from any harmful industrial chemicals.
Customizable Timer Settings
Easily manage the timer function with a simple press of the dedicated button. You can conveniently choose the desired time duration, offering flexibility to set timers for 1, 2, 4, or 8 hours to cater to your specific air purification needs throughout the day.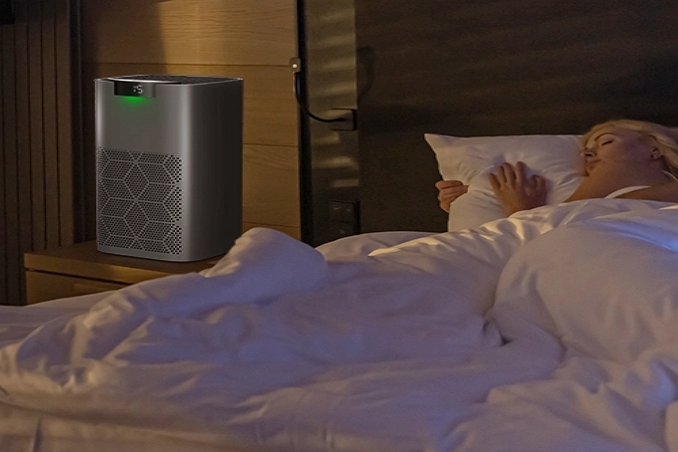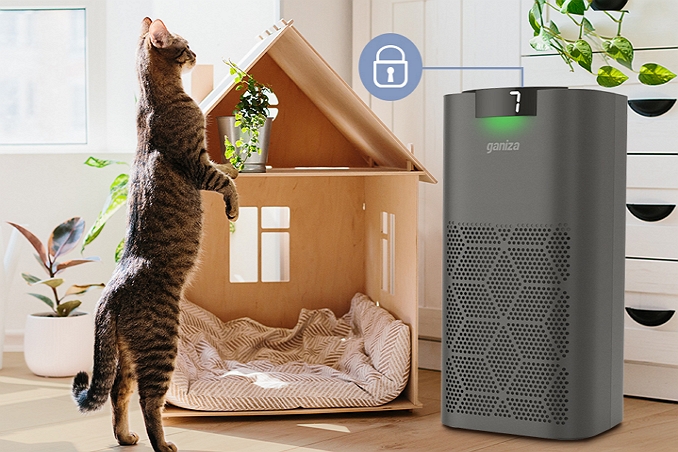 Enjoy Peace of Mind
With the Pet Lock feature, you can have complete peace of mind knowing that your children and pets won't accidentally change the air purifier settings. Keep your loved ones safe and free to play, as the Pet Lock feature ensures the stability of your chosen settings, providing you with worry-free operation and convenience.
Real-Time Air Care: Stay Informed and Take Control of Your Air Quality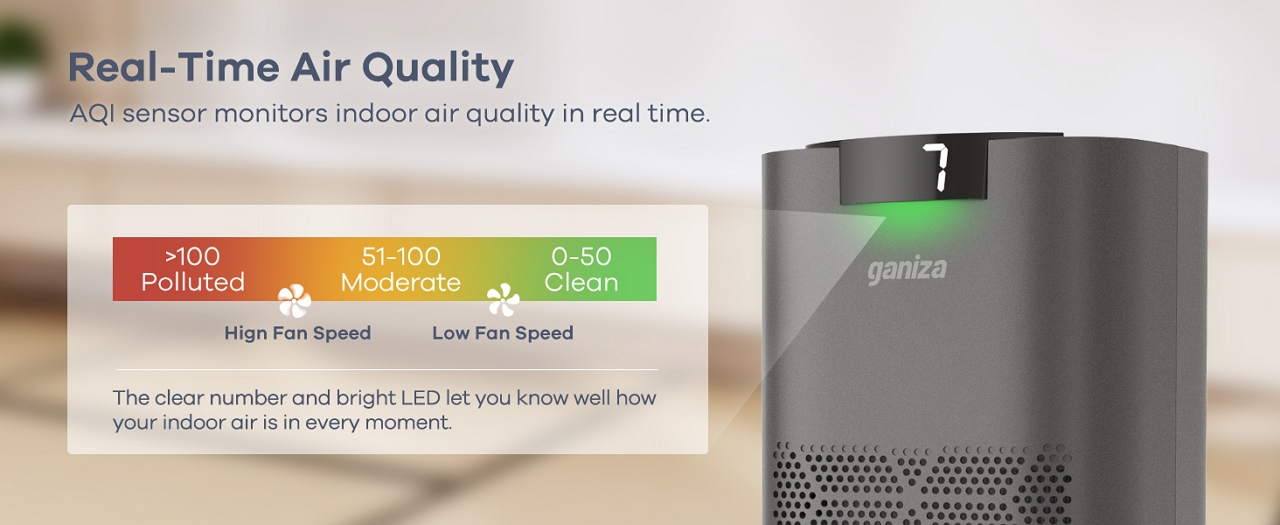 Stay on Top of Filter Maintenance with Our Convenient Filter Change Reminder
The air purifier features a flashing indicator that notifies you when it's time to replace the H13 HEPA filter, ensuring optimal performance and clean air for your family.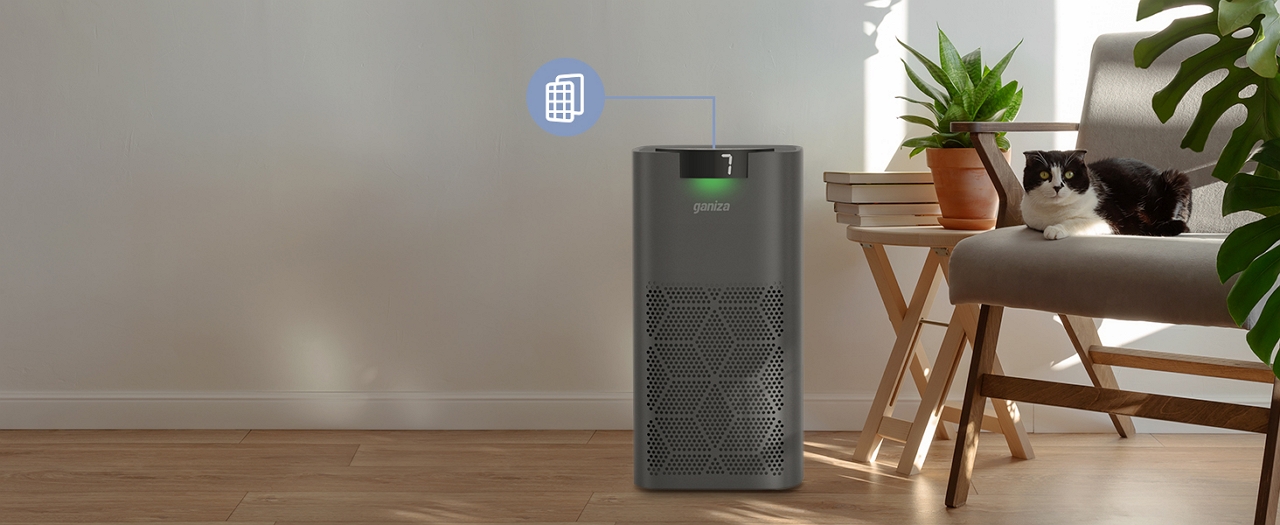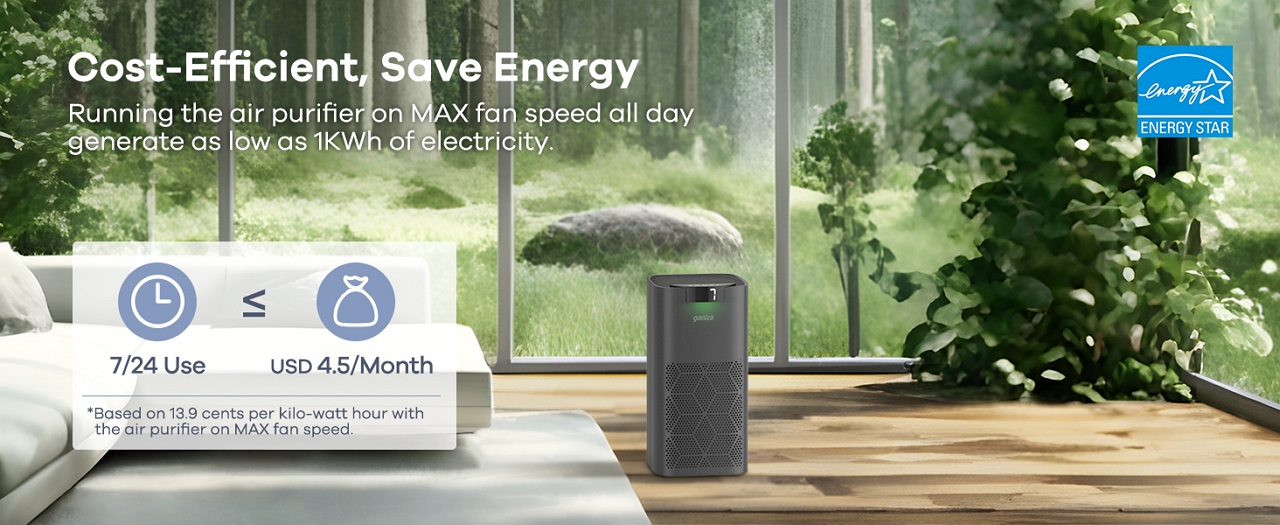 Living Room
Transform your living space into a sanctuary of fresh air and comfort with our purifier.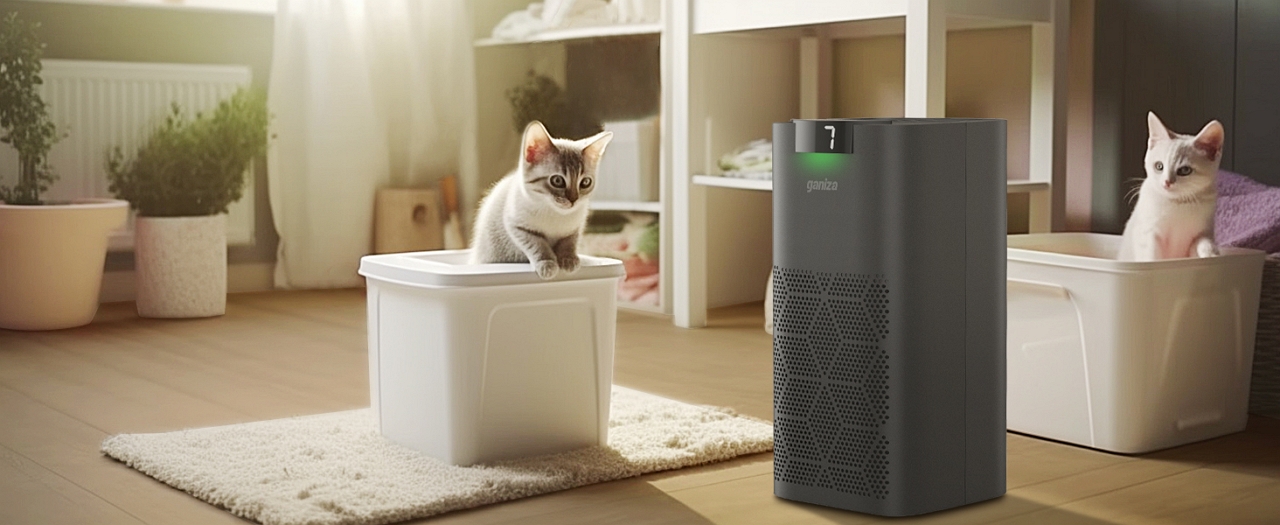 Bedroom
Ganiza air purifier quietly works its magic, ensuring you wake up to clean, fresh air every morning.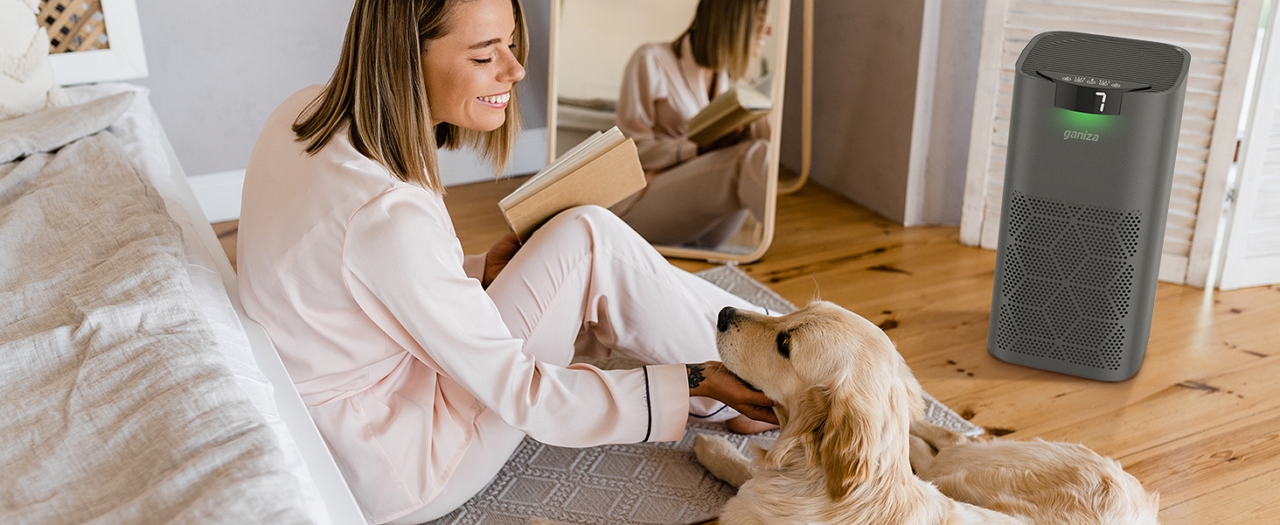 Open Kitchen
Say goodbye to smelly air in your open kitchen and hello to a breath of fresh air with our purifier.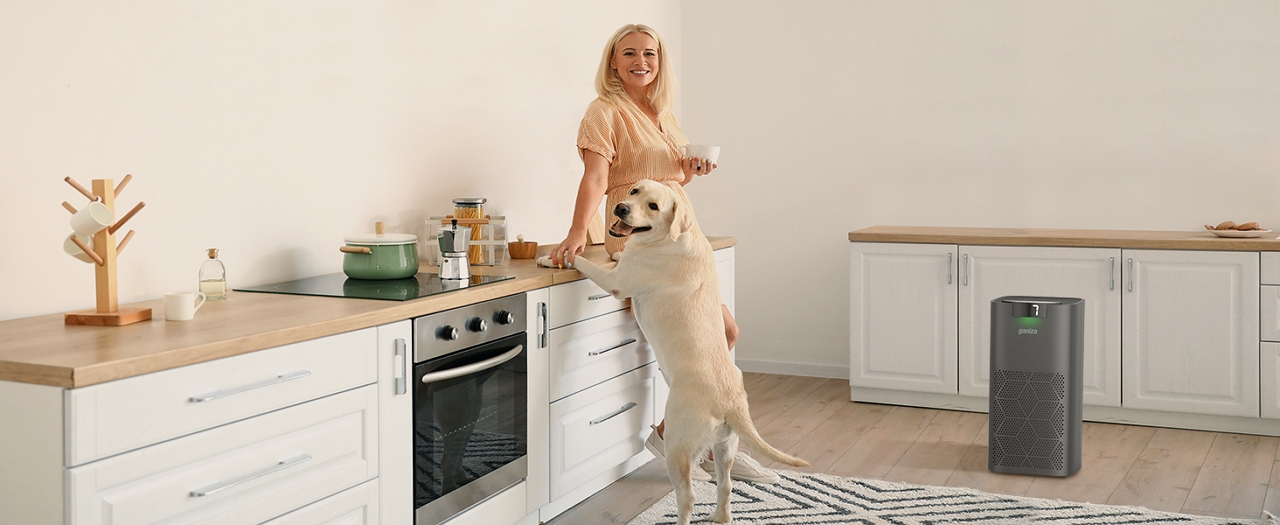 Home Office
Stay focused and breathe easy with Ganiza air purifiers, creating a healthy workspace for you.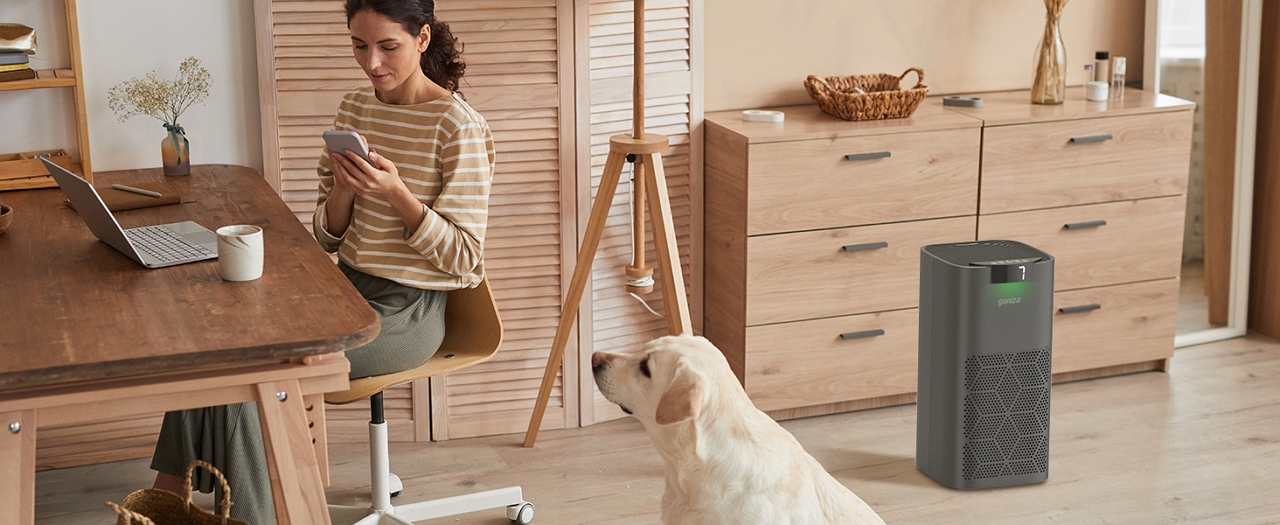 FAQ
1. My air purifier is showing an "E1" error code and is not turning on. What should I do?
Please ensure that the filter cover is securely closed (you will hear a click). If the issue persists, kindly reach out to us for further assistance. We are here to help resolve any concerns you may have.
2. The air purifier has reached the red level of 500, and I would like to reset it to green. How can I do that?
The sensor may be blocked by dust or hair. Please try vacuuming and wiping both the inside and outside of the air purifier, including the sensor area. If the issue persists, please don't hesitate to contact us. We are committed to providing excellent customer service and can offer you a new replacement or a full refund to resolve the problem.
3. After replacing the filter, the red light is still on...Is it working? How to RESET it?
The red light serves as a reminder that it's time to replace the filter, but it doesn't indicate a malfunction in the air purifier's operation. After replacing the filter, please press and hold the power button for 5 seconds until the red grid-like symbol disappears. This will reset the indicator and confirm that the air purifier is functioning properly.
4. The air purifier produces an unusual noise after it's turned on. What should I do?
First, please check if the protective bag has been removed from the HEPA filter. If the noise persists after removing the protective bag, please don't hesitate to contact us. We are here to assist you further and find a solution to the issue you're experiencing.