AiDot Enhulk Cordless Pool Vacuum with Telescopic Pole for Deep Cleaning
Enhulk Cordless Pool Vacuum with Telescopic Pole for Deep Cleaning, 60mins Long Running Time 1.5H Fast Charge, 4200L/h Powerful Suction Pool Vacuum for Inground and Above Ground Pool, Hot Tub, Spa
Delivery within 2-7 Days
Payment Security
Free Shipping on All US Orders
60 Days Back Guarantee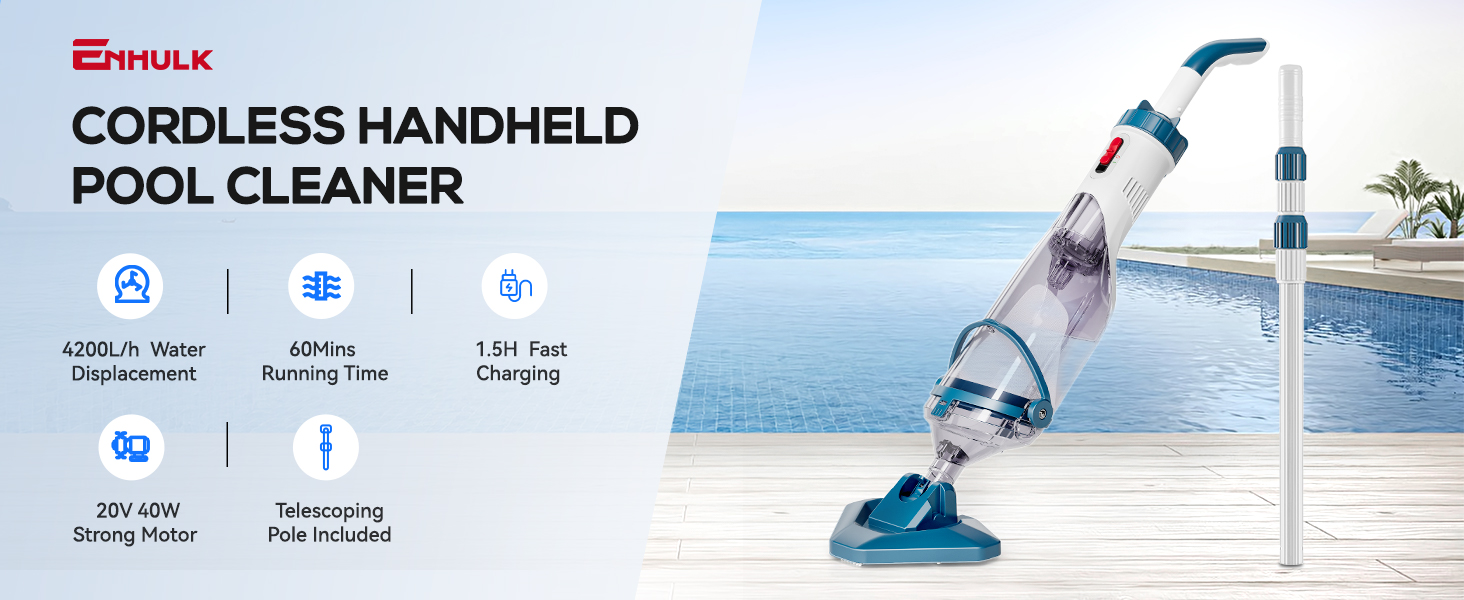 Enhulk cordless pool vacuum features a 40wh powerful motor and 20V battery that provides 4200L/h strong suction and 60 mins uninterrupted performance. Designed to clean debris in spas, hot tubs, and both small inground and above-ground pools.
Do not overextend and vigorously stretch the telescoping tube to adjust the length to avoid damaging it.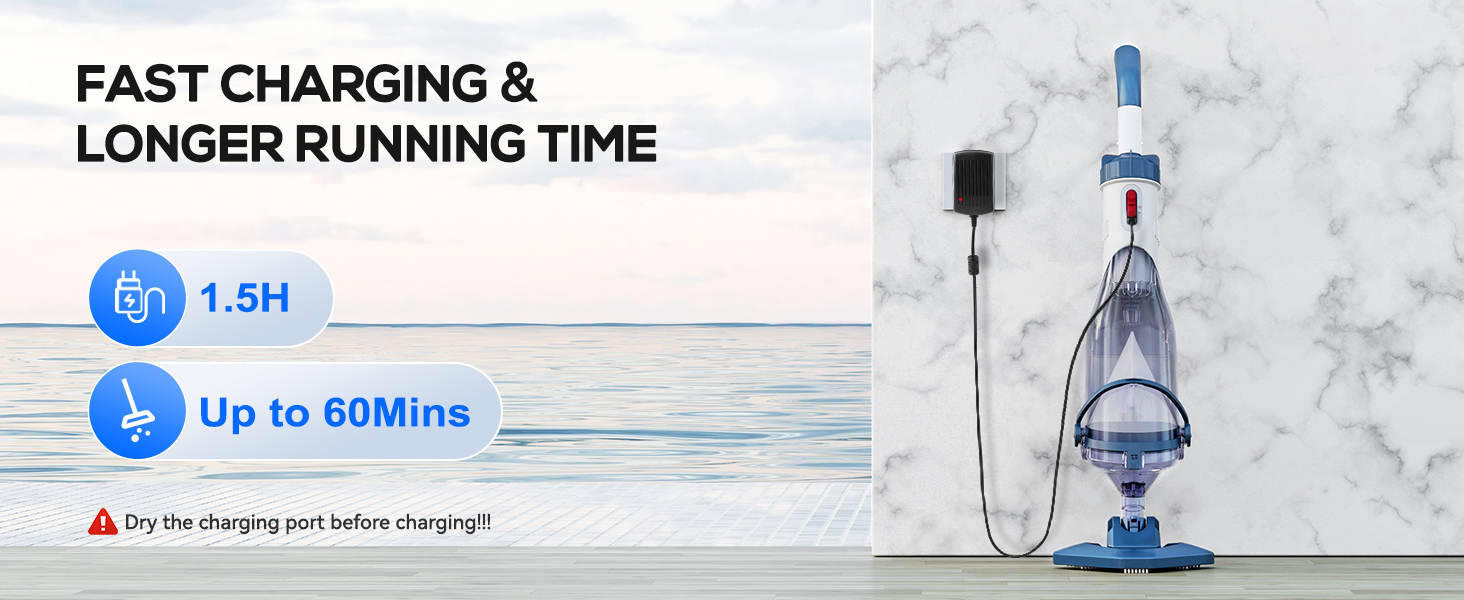 ATTENTION: Dry the charging port before charging!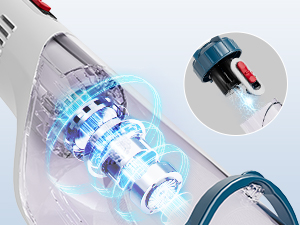 20V BATTERY &40WH MOTOR
40wh powerful motor provides higher vacuum suction with a max flow rate reaching 4200L/h. Engineered for deep cleaning of dirt and debris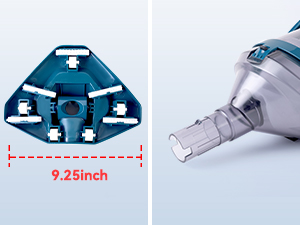 9.25" VAC HEAD &CREVICE NOZZLE
9.25" triangled brush for easy picking up more dirt in one pass; The crevice nozzle can clean hard-to-reach areas, such as corners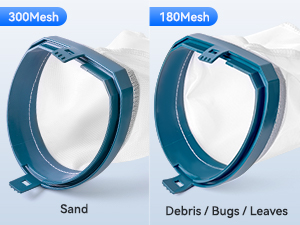 MULTIPLE FILTER BAGS
2 types of reusable filter bags are suitable for cleaning different debris. (Note: not suitable for algae! Otherwise, it will clog)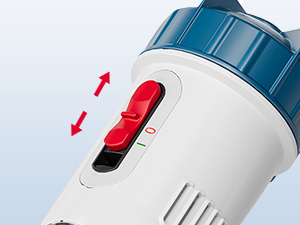 SIMPLE OPERATION
One button to start and easy to attach to any standard telescoping pole ( ranges from 35.8" to 87.5") or use by hand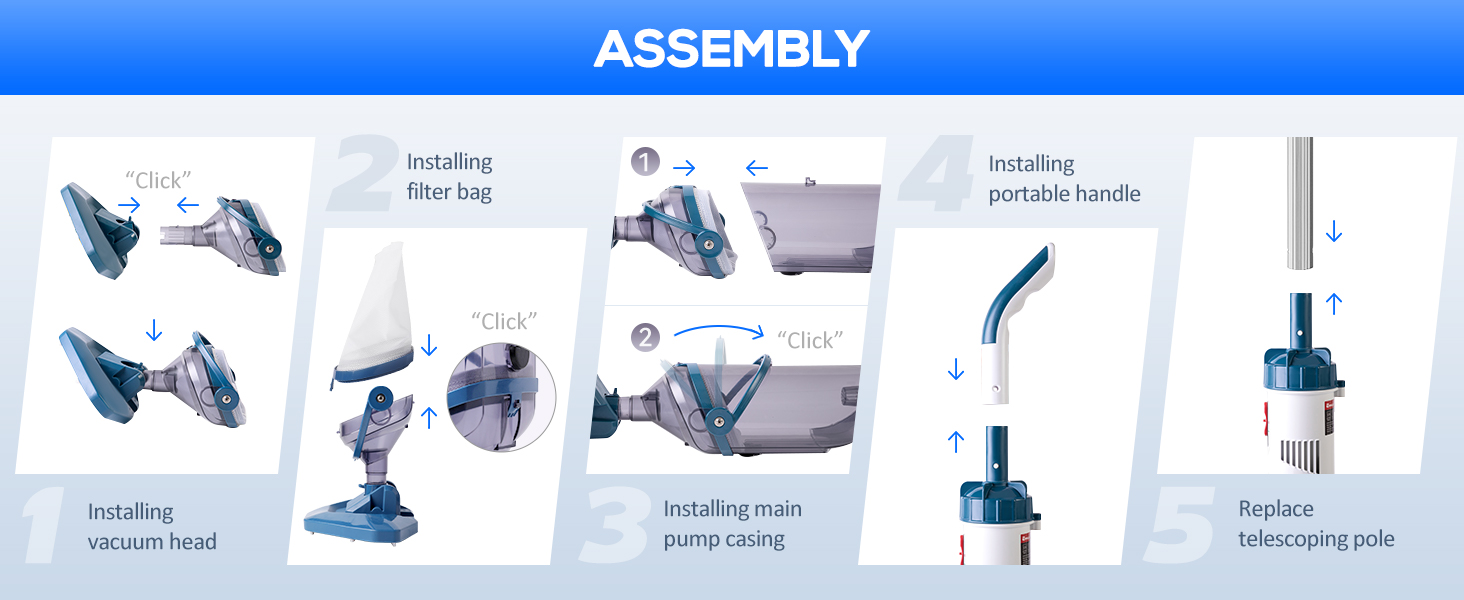 PRODUCT USE TIPS

The priming water level of the pool should be higher than 1ft(30cm) when the pool cleaner normal operation. Please avoid idling to damage the motor.
Enhulk cordless pool vacuum is not for algae, combustible, gas eous or explosive fluids.
Going slowly over cleaning areas resulted in better suction and cleaning
After each use, rinse the unit with fresh water, and wipe off excess water with a towel. Before storing it in the box, allow drying indoors rather than leaving it out in the sun.