AiDot Gogonova 2-in-1 Cordless Brad Nailer
Special Price
$34.99
Regular Price
$79.99
-56%
10% OFF New User Benefit
Over $30
Obtained
2-in-1 for Nails / Staples
Depth Adjustment for Various Scenarios
Safety Check Protection
High-Capacity Magazine
Lightweight & Cordless Tool
Ergonomic Design & Wide Application
Free & Fast Delivery (2-7 days)
Payment Security
Lifetime Customer Support
60 Days Back Guarantee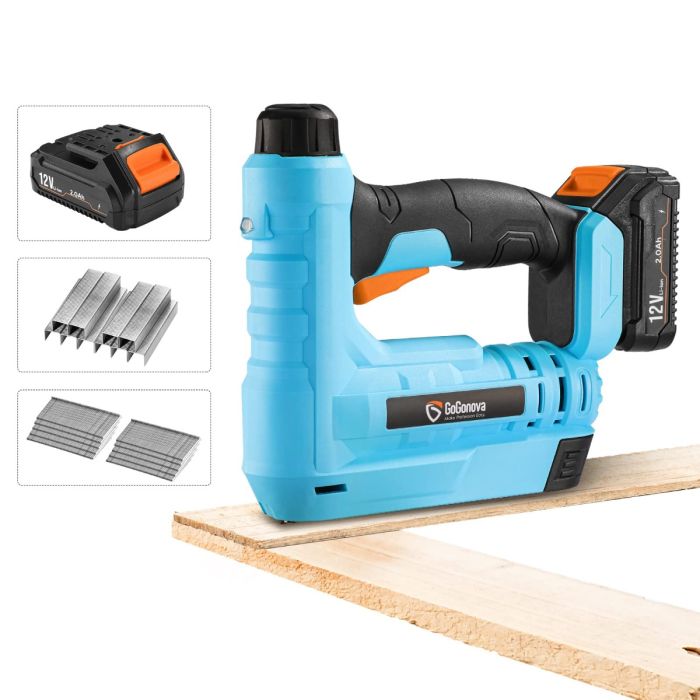 Free & Fast Delivery (2-7 days)
Payment Security
Lifetime Customer Support
60 Days Back Guarantee
You May Also Like

Specification
| | |
| --- | --- |
| Item Weight | ‎‎‎3 pounds |
| Package Dimensions | ‎‎7 x 7.5 x 2 inches |
| Material Type | ‎‎‎Plastic |
| Number of Fasteners | ‎‎1000 |
| Manufacturer Part Number | ‎‎‎J-129 |
Unleash Your Mobility, Conquer with Ease: The Cordless Power for Precision Nailing and Stapling
Looking to elevate your nailing and stapling game? Look no further than this cordless nail gun. With a lightweight design and wide applications, it's perfect for multi-location jobs, providing precise and efficient nailing and stapling without the hassle of cords or air compressors.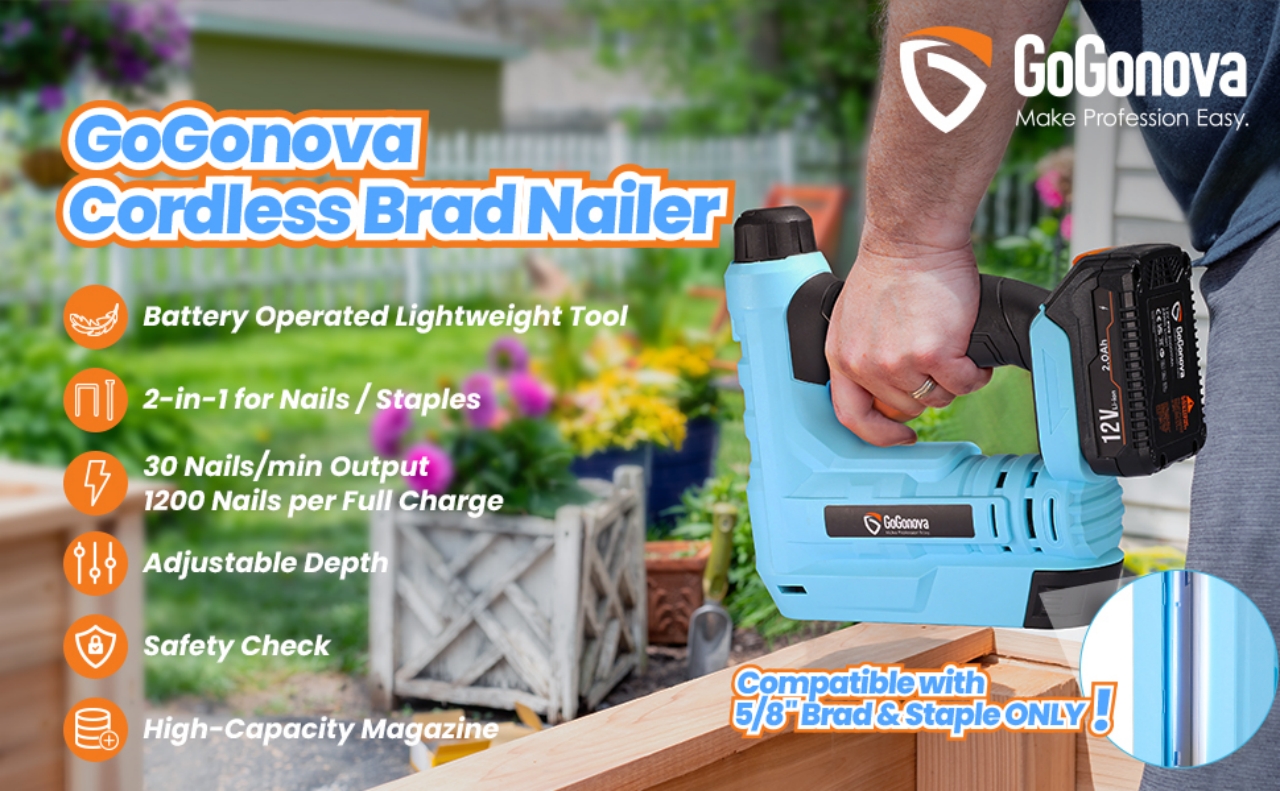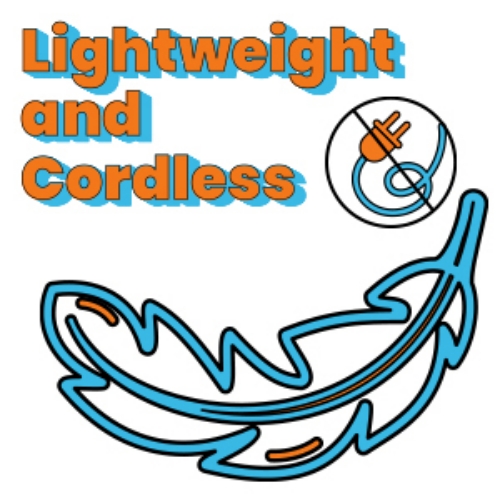 Powered by a high-capacity 12V 2AH battery, it supports up to 1200 nails/staples per full charge, allowing you to work with uninterrupted efficiency.
Weighing a mere 3 lbs, this tool is a breeze to carry, enabling you to take on projects in multiple locations effortlessly.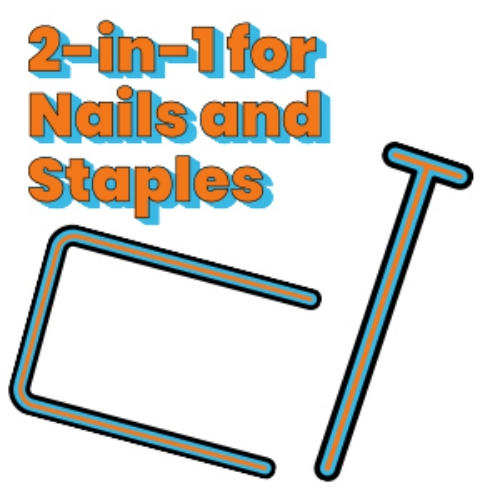 This exceptional tool is equipped with a brad nailer capable of driving both 18 gauge nails and staples in the appropriate sizes, including 18 Gauge 5/8'' nails and 5/16'' to 5/8'' staples.
With this wide range of compatibility, you can confidently tackle a variety of projects with precision and ease.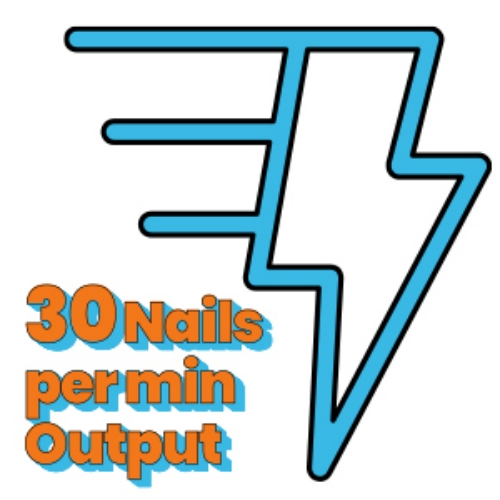 Unlike sequential firing, this mode allows for firing multiple nails in a shorter time, achieving an impressive output of up to 30 nails per minute.
Perfect for light projects on horizontal or flat surfaces, this capability ensures swift progress and optimal productivity.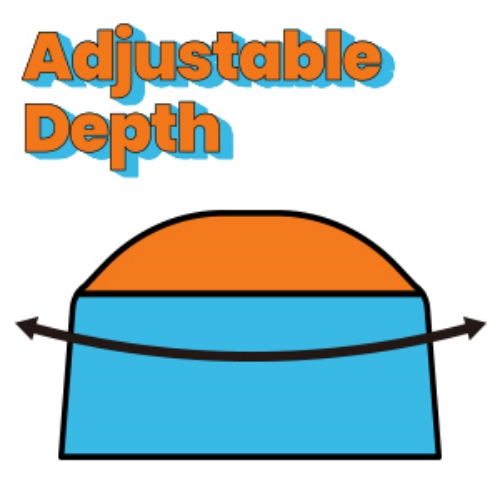 The user-friendly adjustment dial allows for easy force regulation, giving you precise control over the nailer's power output. Fine-tune the force to match your specific project needs, ensuring optimal results with every use.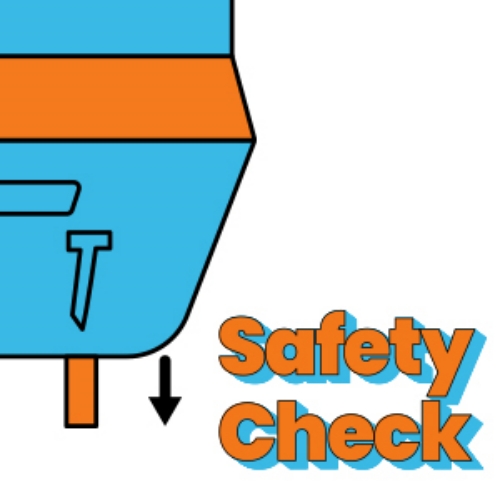 Designed with your well-being in mind, this tool includes a contact safety tip for added protection. The operation strictly requires the activation of both the contact tip and trigger, ensuring that the nailer won't discharge unintentionally.
With the ability to load up to 90pcs, this generous capacity minimizes the need for frequent reloading, allowing you to work continuously and uninterrupted. Spend less time on refills and more time focusing on your projects with this efficient and time-saving feature.

FAQ
Q: Will this work with 2" nails?
A: Our cordless brad nailer is not designed to work with 2" nails. The compatible nail size for this nailer is 0.47 inches.
Q: Is this gun suitable for installing a cove base?
A: It depends on the type of material. While it can handle softer woods, we do not recommend using it on excessively hard materials.
Q: Does this come with a battery?
A: Yes, our Brad Nailer kit does include a 2AH battery. If you encounter any issues, please don't hesitate to reach out to us. We are here to assist you and provide the support you need.
Q: Is this brad nailer compatible with batteries from Worx, Bosch, or Milwaukee?
A: No, it is not compatible with batteries from other brands. However, please rest assured that we will have our own battery available for sale in the future.