AiDot, an uprising star in smart home ecosystem, announces the successful passes on multiple ISO standard audits, including ISO 27001, the international information security management standard, ISO 27017, the international cloud environment and information security control standard, and ISO 27018, the international cloud privacy protection standard for individual privacy. These certifications show AiDot's further commitment to cloud safety, data security and privacy protection for all end-users and all WWA (Works With AiDot) partners.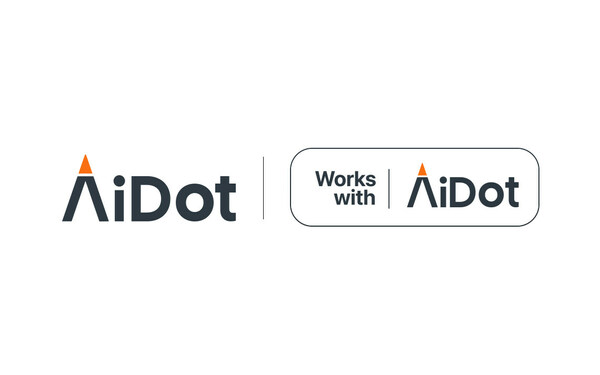 To earn an ISO 27001 certification, a company shall ensure that all transactions and information exchange with shared partners are securely protected. It helps AiDot give partner organizations and customers greater confidence in their interaction with AiDot.
The ISO 27017 standard is built on the hallmark of ISO 27001 and adds further privacy control requirements on how a cloud service provider generates sensitive user-specific data, and how to store, manage, encrypt, transfer and delete such data while giving full notice to customers. Being Awarded with ISO 27001 certification is the highest level of acknowledgements from BSI, a worlding leading conformity assessment body, to AiDot for always chasing and practicing the best security practices.
The ISO 27018 certificate is directed to cloud-service provider specifically and is designed to stipulate the cloud protection framework for processing and storing Personal Identifiable Information (PII), which can be used to trace a person's identity or link to a personal account.
AiDot believes that protecting partners and end-user's privacy is the core of AiDot's cloud service. Through mapping out applicable law in different countries and regions as well as complying with these global cloud safety hallmarks, AiDot acts as a leading safety compliance player and trusted partner in the cloud service marketplace. As of today, AiDot has gained the compliance of CCPA (California Consumer Privacy Act) and GDPR (General Data Protection Regulation) in over 120 countries.
As an AiDot cloud operation technology developer pointed out that, cloud service gives enterprises more agility for choosing working partners but it also poses new security and compliance challenge when it comes to cloud transfer and cloud layer governance. Thus, it is of utmost importance for a cloud service provider to offer cloud layer safety, operation security and data safety compliance through an integrated cloud service solution. By following the best security practices throughout the cloud structuring and software developing process, an enterprise would be able to offer a reliable and trustworthy cloud service for their clients and partners, like what AiDot is currently offering for Winees. "That's why AiDot would always pass the most strict and leading third-party audits. We're always dedicated to the most forerunning security practices in the industry and we'll always build the trust between end-users and shared partners."
About AiDot:
AiDot is a smart home platform that connects devices across brands and ecosystems. With AiDot, your home becomes a connected space that makes your life simpler, safer, and more entertaining.
The AiDot app is the central part of the platform for controlling all smart home devices installed in your home. No matter where you are, you can control "Works with AiDot" devices in your home, including lights, switches, outlets, cameras, sensors and household appliances, or create scenes and automation around your routines.
"Works with AiDot" (WWA) is a mark of interconnectivity across different brands and categories. You can easily control any product featuring the WWA label with AiDot app. Brands that have joined the AiDot ecosystem include well-known smart device brands, such as Linkind, OREiN, Mujoy, Winees, WELOV, Syvio, GoGonova, Ganiza, etc.
About Winees:
Winees, a valued WWA partner of AiDot, leverages AiDot's special edge on cloud safety to offer smart security cameras solution to all end consumers.
For more information, visit: www.aidot.com
Source from https://www.prnewswire.com/news-releases/aidot-passes-iso-27017-and-iso-27018-audit-showing-cloud-safety-privacy-commitments-to-end-users-301788027.html