Many of us these days are considering modernizing our homes with smart lighting. With this, comes into mind several questions related to the process of it all. Smart switches, smart bulbs or the combination of both can be used to introduce smart lighting to your house. But what kind of a switch, normal or smart, will suit your needs the most?
This article covers important questions like: How do smart bulbs work with switches? Do smart bulbs work with normal switches? Or do we need a smart switch for a smart bulb? We will mostly focus on the compatibility of smart bulbs with the two kinds of switches.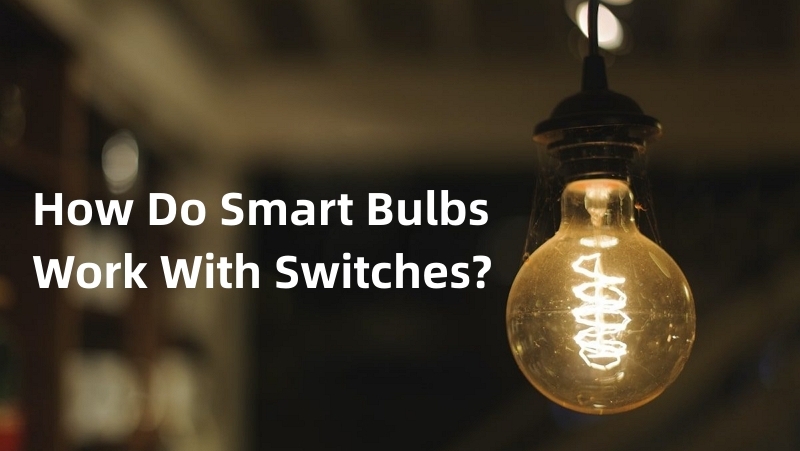 Part 1. Do Smart Bulbs Work With Normal Switches?
The short answer to this is yes, smart bulbs do work with normal switches. All you need to do is change the regular, not-so-smart bulb in a light fitting in your home to a smart bulb. Your existing light switch, when kept switched on, will continue to supply power to your smart bulb. This way, all you need to do is operate your smart bulb with an app or similar controlling devices.
You need not worry about upgrading your normal switch to a smart switch as smart bulbs can work pretty smoothly with a dumb switch. Normal switches are often called dumb switches because they don't really have much role to play when a smart bulb is concerned.
All you need to do is keep the normal switch on - staying on is a normal switch's only role here - and you can control your smart bulb through other means without ever touching a normal switch again. You can even turn a smart switch on and off through your app.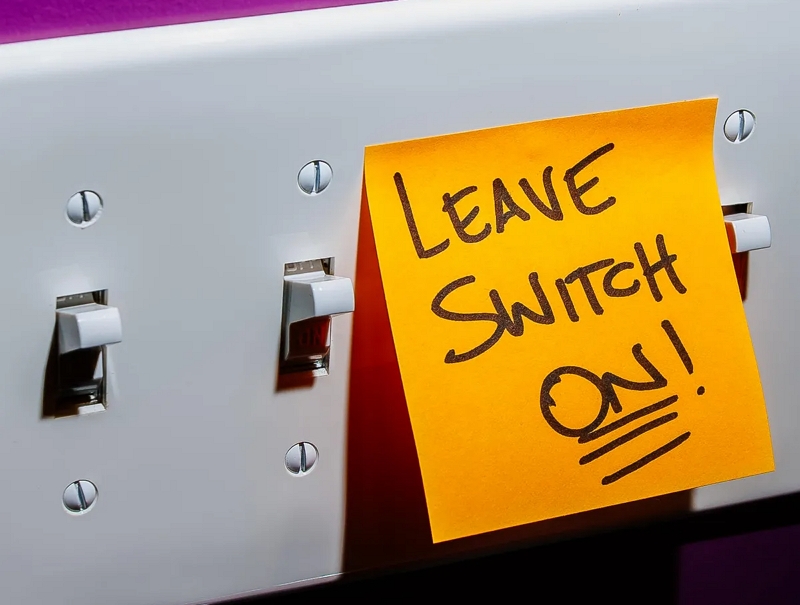 Part 2. How Do Smart Bulbs Work With Switches?
If regular switches can get the job done, you must be wondering why there are talks of smart switches around you. There are a variety of factors to consider here, such as installation or the cost factor and similar things. A question that is also raised is if a smart bulb consumes too much power since the power switch is always on.
What you need to know is, in the long run you'll save energy by switching from traditional bulbs to smart LED bulbs. The overall amount of power being used by a smart bulb is so less you'll barely even notice it! Let us now talk about how smart bulbs work with normal and smart switches, one after another.
1. Smart Bulbs With Normal Switches
You already know that smart bulbs can be used anywhere you would use a normal bulb. So, all the lights in your home with their existing light fittings can turn pretty groovy overnight without any special installations.
And your normal switch must always be on for you to be able to control your smart bulb using an app. Smart bulbs need a constant flow of power to function and respond to you or carry out any automated routines.
A normal or dumb switch simply supplies power to your smart bulb just like it would to any regular bulb. This is why just buying a smart bulb and using it with your already existing light switch is so easy!
2. Smart Bulbs With Smart Switches
Smart switches are a great way of making your home light smarter and automated but you need to keep in mind that they aren't always wireless. Smart switches need to be installed and the lighting set-up, at times, needs a neutral wire.
Once installed, smart switches need to be joined with your smart home system for you to control multiple outlets and lights. You can add only one switch for your lighting circuit but can add multiple remotes to control your switch from anywhere in the house!
Installing a smart switch with your smart bulb will always keep that bulb on standby mode. Even if someone turns that switch off, it'll keep supplying power to your smart bulb - unless you disable the power relay.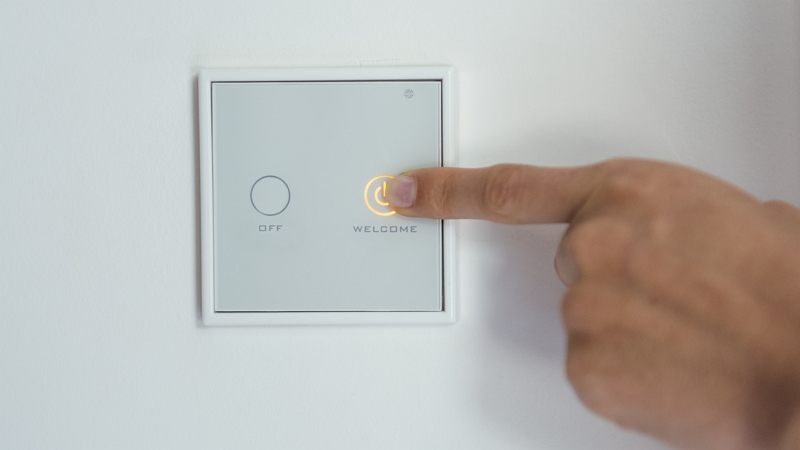 Part 3. Do You Need A Smart Switch If You Have A Smart Bulb?
For your smart lighting set-up, you don't absolutely need a smart switch if you have a smart bulb. But you might be wondering what's better, smart bulbs with normal switches or a smart bulb with a smart switch, right? So let's list some pros and cons to help you decide!
Pros:
Smart switches are budget-friendly.

Even if you have a smart bulb, hardwiring smart switches into your house's electrics means they'll control all the light bulbs (smart or otherwise) that the old switchboard controlled. So you will be able to control multiple bulbs together!
Cons:
Smart bulbs can become untethered from smart switches if they aren't smoothly compatible.

When used in tandem, features of a smart bulb and smart switches do not crossover completely.

Some smart switches dim smart switches by lowering their voltage. This can cause glitches or even damage the smart bulb.
You can mix and match smart bulbs with smart switches based on your preference, but people usually use one or the other. What you can do, is use a smart switch for utility based rooms like bathroom and kitchen with motion detection and similar features. And use a smart bulb when you want colorful lights!
Part 4. Check One of the Best Smart Bulbs in 2023!
We know it can be hard to decide what kind of smart lighting to choose for your home. Therefore we present to you one of the best smart bulbs in 2023, the AiDot Smart Flood Light Bulb.
Apart from being compatible with the AiDot app itself, it's also compatible with Alexa, Google Home and Siri. Plus, it has some great features to offer: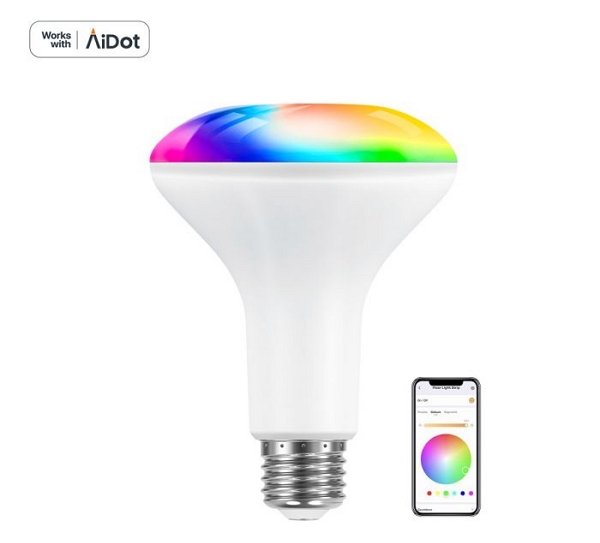 With its adjustable brightness you get to dim or brighten up the room in one go and in an instant!

Based on how you want the ambience of the room to be, you can also group control all the AiDot smart bulbs at the same time!

This bulb comes with a range changing colors options. You get a pick of about 16 million colors and even animated lighting effects. This smart bulb can sync and change color to the beats of the music you're playing!

Convenient app control feature allows you to automate your entire smart home lighting setup and group control multiple LED bulbs with AiDot APP wherever you are.

You can customize the lighting routines the way you like now by setting the lights to turn on/off automatically every day to perfectly suit your lifestyle.

And above all, the AiDot Smart Flood Light Bulb is extremely power efficient and comes with a risk-free one year guarantee. You also get a 60-Days back guarantee and free shipping on all US orders!
[Bonus Now]: Here is an exclusive coupon code only found in blog posts. Save it now (AiDotBG01) and get 10% off at our AiDot mall!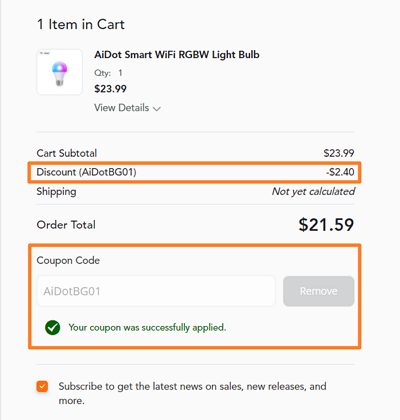 Conclusion
Now that you know how both kinds of switches—normal and smart—work with a smart bulb, it's easier for you to decide what's right for your home. Smart bulbs are the future and here is your chance to be a part of it! So, give yourself the best lighting experience with these products from AiDot, especially the AiDot Smart Flood Light Bulb.