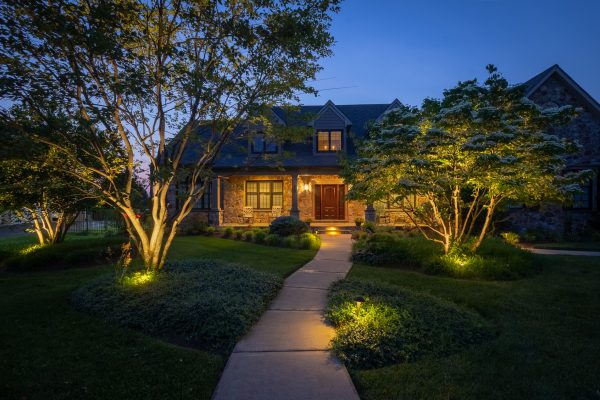 The perimeter of your home can be better seen and protected at night with the help of the best outdoor flood lights. Because of their high brightness and wide range of views, floodlights are superior to standard bulb lighting for preserving the exterior of your property. Large, strong lights placed outside a residence are excellent for safety and make more expansive areas useful at night. In addition, when you include connectivity, you can program the lights to turn on and off at predetermined times, among other neat feats. We've compiled a list of the best outdoor flood lights that meet all of your requirements.
Part. 1 10 Best Outdoor Flood Lights for Yards
1. AiDot Smart Led Flood Light
The first one on the list of best outdoor flood lights is AiDot smart led flood light. Its 16 million color, 2700K to 6500K color temperature range, and IP65 rating make it our top pick for best flood lights. It's an ideal stage light because of its ease of synchronization with music, and you won't have to cancel shows because of bad weather, thanks to its IP65 waterproof rating. It has a lifespan of 25000 hours and can reduce electricity use by over 80%. In addition, its high-heat-dispersing die-cast aluminum housing and tempered glass improve its durability and dependability. For special occasions like birthdays, weddings, Christmas, and Halloween, this outdoor flood light's color-changing function, which can be dimmed from 5% to 100%, offers a wide range of customizable color options. To further personalize and enhance your experience, you can also automatically program timers to switch on and off your flood lights.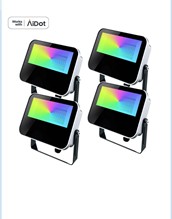 2. LEONLITE LED Motion Sensor Floodlight
Because of its flexible design, the LEONLITE LED Motion Sensor Floodlight may be pointed in any direction and rotated to illuminate precisely the area you want. It's our top selection because you'll have much control over your outdoor lighting thanks to its adjustable settings and sensitive motion sensors. The twin motion sensor lights can have their placement, on/off triggers, and on/off times customized. For instance, the lights could be programmed to come on for five seconds or five minutes after detecting motion. In addition, the lights can be programmed to come on automatically at night and turn themselves off in the morning. This motion detector has a detection range of up to 69 feet and a field of view of 180 degrees. Making it one of the best led flood light fit for security.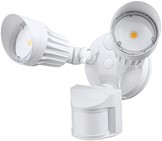 3. Lithonia Lighting 2-Lamp Outdoor Flood Light
The 2-Lamp Flood Light from Lithonia Lighting is an excellent option if you're trying to find the best led flood light for the backyard. Its two lamps provide concentrated light, making it perfect for use in illuminating patios, walks, and porches. The lights can be directed in any direction by moving the heads up, down, or side to side. Installing this light fixture on a junction box, eave, or outside wall couldn't be simpler. It can be turned on and off after being hardwired and connected to a light switch. The socket holders and canopy are made of aluminum, which protects them from rust and corrosion.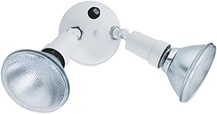 4. Amico 3500LM
The Amico 3500LM is a three-light floor lamp with a die-cast aluminum base and three independently adjustable, ultra-bright LED light heads. They have a maximum lumen output of 3500, a lifespan of 50,000 hours, and low energy consumption, which will help you save money on your electricity bill. In minutes, the light may be installed on a junction box or any other exterior wall. The lights may be turned on and off when connected to a switch and aimed in different directions.
5. Sylvania Night Chaser
The Sylvania Night Chaser is another option for the best outdoor flood light on our list. The light output from this 25-watt LED bulb is an incredible 2650 lumens. It's brighter than most incandescent bulbs, but it can save you money over the long run by up to 90 percent on your energy bill and lasts for over 20 years. You can use this bulb to brighten your deck, patio, or yard for safety or evening gatherings. Some customers have complained that the light shines into their neighbors' yards too strongly. However, the brightness of these lights can be adjusted by connecting them to a fixture with a dimmable option.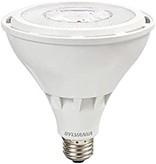 6. Eufy Floodlight Cam 2 Pro
The Eufy Floodlight Cam 2 Pro includes three powerful light sources and a 360-degree camera, making it one of our top picks for led flood lights. This layout makes it easy to see what's going on in a wide area. Once Eufy's Floodlight Cam 2 Pro is set up, the combined brightness of its light panels is 3,000 lumens. It can withstand moisture, dust, and freezing temperatures, thanks to its IP65 rating of weather resistance. The camera will not record continuously but will start recording when motion is detected and save the footage locally or to NAS. Both the Alexa and Google Assistant smart home platforms are compatible.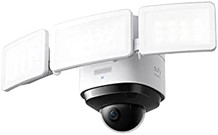 7. Ustellar Smart Outdoor LED Security Light
The Ustellar Smart Outdoor LED Security Light is an excellent option for individuals who want to save money but don't need a full-fledged camera system. The 5,000-lumen output is split between three dimmable panels and may be adjusted from cool white to warm white. The detection range of the motion sensor is up to 60 feet. An IP65 rating means it can withstand the elements, and app and voice assistant compatibility ensure that you can use it anywhere.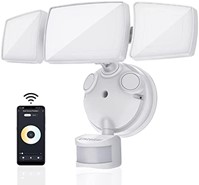 8. Hue Welcome Home Floodlight
The Welcome Outdoor Floodlight is available in a standard 2700K white. This colored variant emits 2,250 lumens at 4,000K, which should be more than enough to illuminate your backyard, making it one of the best led flood lights for the backyard. The lights can be triggered automatically with the help of an additional motion sensor attachment, or you can use the geofencing feature of the mobile app. Hands-free voice activation via Alexa, Siri, and Google Assistant work as expected. It is protected from water and other elements to an IP44 standard, so it shouldn't be damaged by rain or different weather.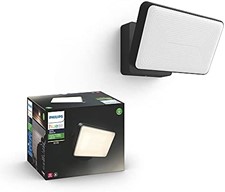 9. Arlo Pro 3
The Arlo Pro 3 stands out from the crowd as another flood light with a built-in camera system, this time distinguished by an 80dB siren. The light produces 2,000 lumens, with an additional 1,000 made available via the magnetic charging wire. For convenience, it has been made not to require any wiring. The battery can go without being connected to anything for six months. Easily control the lights with the push of a button by integrating with any of the popular smart assistants.

10. Otdair Dusk to Dawn 3 Head Solar Security Lights Outdoor
These two-packs of solar-powered, three-bulbed lanterns are convenient because their batteries can be recharged and used for up to 30 hours. The built-in motion sensor can detect motion up to 33 feet away and within a 120-degree range, and the lights can be rotated around a full 360 degrees. Upon sensing motion, these solar-powered floodlights will turn on for 30 seconds. This type also serves as a dusk-to-dawn lighting solution, turning off during the day and recharges using the solar panel.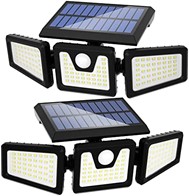 When picking the best led flood lights or the best led flood light for the backyard, a few things to consider are budget, light quality, durability, and material sturdiness. All these were considered while piling our list, and we hope you will be able to make the best choice with our list and other options. Choose the best outdoor flood lights to make your yard vivid.