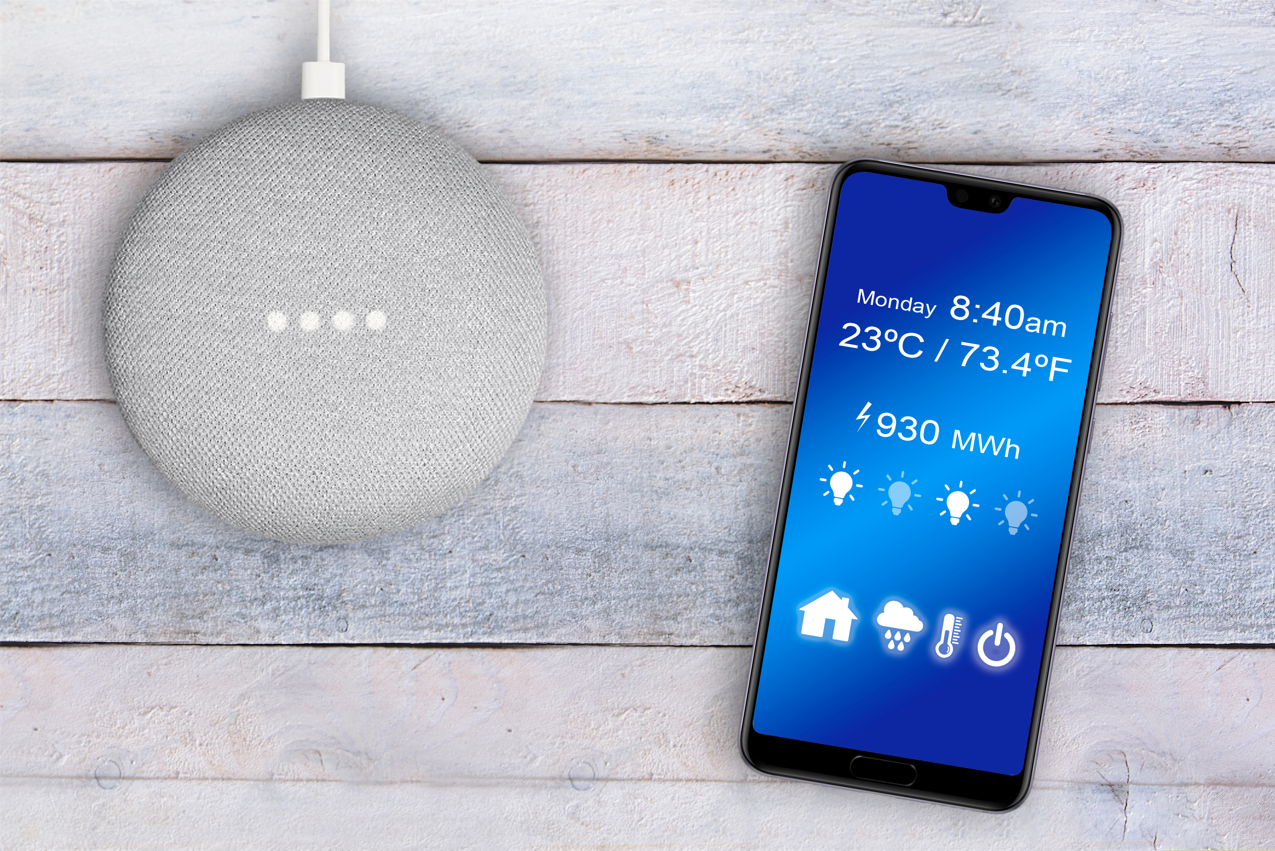 The best smart bulbs for Google Home has discussed for a long time since the establishment of Google Home. Most people opt for Google Home to control their lights, curtains, and many more things using their voices. This helps people save energy and time and allows you to relax and use voice commands to control your home. However, the normal routine bulbs cannot be used for this to happen. A particular type of bulb needed to be introduced into the market. What are the best smart light bulbs for Google Home? Let's find out!
Part 1. What is Google Home?
Google Home is a smartphone app that acts as a centre for all of your Google devices. The Google Home app may also operate connected home devices like a Google Nest thermostat, lights, cameras, or speakers. The Google Home app is available for both iOS and Android devices. The first Google Home device consisted of a two-inch speaker and some computer hardware in an air freshener-like housing. It has a built-in Wi-Fi connection to access your Wi-Fi network and connect to the internet.
Google Home was created to compete with Amazon's Echo device. It offers comparable features and capabilities but is based on Google Assistant rather than Amazon's Alexa virtual assistant. You can use Google Assistant's functions if you link Google Home to the internet. It works by saying "OK Google" or "Hey Google" to the device and then interacting with it as if it were a human.
"How is the weather today?" says the narrator. You may use this natural language interface to ask questions. Alternatively, you may make requests like "Spotify, play my morning playlist." Google Home will respond as soon as possible.
Part 2. 10 Best Smart Bulbs for Google Home
Philips Hue

Philips is the most popular wireless LED smart lights brand for various reasons. The three-pack of 3rd-generation multicolour bulbs is a terrific place to start. This set includes the Philips Hue Bridge, which connects the lamps to your home network and allows local Bluetooth connections. You'll only need one Hue bridge to control all of your Hue bridges, so you won't need another once you've purchased the beginning kit. They're simple to install and provide the best quality of any bulb on the market.
Wyze

Wyze is the best value for money for budget-conscious consumers looking to invest in smart bulbs since you can get your smart Lighting up and running without needing a hub. Using the Wyze app or Google Home, these bulbs may be easily controlled with ease. Wyze Color Bulbs are a popular choice among many people because of the vibrant colors and wide range of white temperatures. This is one of the brightest smart bulbs we've seen. It doesn't have flashy effects, but it offers vibrant colours and strong basic features like remote control, scheduling, and timers.
Cree Connected

Cree Lighting's new, second-generation smart bulb's colour-changing 60W replacement version is an amazing offer for just $10 for anyone who likes lights that are red, blue, green, purple, or any other colour (and yeah, it does white light, too). The bulb supports both Alexa and Google Assistant voice commands without the need for any additional hub hardware, so you can screw it in, switch it on, pair it with the Alexa or Google Home app, and tell your assistant of choice to change the lights to any colour you desire.
Lifx Mini White

The Lifx Mini White is a popular Wi-Fi smart bulb with a terrific app that works with Siri, Alexa, and Google Assistant, as well as a superb IFTTT channel, and it's now only $19 (and usually on sale for as little as $10). With a maximum brightness of around 650 lumens, it's not quite as bright as I'd like, but it dims effectively, and you can use all of its capabilities straight away, hubs be damned. Other smart lights work with HomeKit. However, only a handful don't need a hub. The Lifx app, on the other hand, has more features and integrations than the competitors.

Aidot is a series of technology manufactured for smart appliances specifically. However, one of their most unique inventions is the Aidot Smart Bulb. This smart bulb is capable of variating colours of your choice. Furthermore, this bulb is accessible and controllable using Alexa, Google Assistant, and Siri. Priced at $34, it can adjust to the ambience you need. It also ranges from party lights to soothing lights, perfect for the nighttime. It provides a brightness of 800 lumens and takes only 120V. Being a bright star on a gloomy night, AiDot is typically named bedroom lights in the AiDot app, which you can change according to your preference.
Sengled

Sengled's smart lights are essentially a less expensive version of Philips Hue, and they work just as well with Alexa (and with Google Assistant, too). They don't work with Apple HomeKit and don't dim as low as the Hue White LEDs, but the concept is the same: low-cost lights that require a Zigbee hub or an Amazon Echo Plus. What counts is the price. Basic white light LED smart bulbs start at $10 each, and if you don't have a hub or an Echo Plus, let me point out that Sengled's two-bulb starter bundle with a hub is $30 less than Hue's.
Kasa Smart Bulb

It doesn't get any easier than this: put this soft white A19 bulb into the socket of your lamp, download the app, connect to Wi-Fi, and go – no hub required. The Kasa app allows it to turn it on and off, dim it, create sceneries, and establish routines. It can be operated by speech via Alexa (with a compatible smart speaker), Google, and Microsoft Cortana and provides 800 lumens of brightness for the equivalent of a 60-watt bulb. It's a straightforward bulb from a reputable manufacturer that won't break the wallet. While it may not be the best solution for outfitting a complete house, it is a good alternative if you only want to replace one or two bulbs.
Yeelight Dimmable light bulb

Xiaomi is a massive Chinese brand that offers smart bulbs through eye lighting, and you don't require a hub to work with google home. You can easily adjust its colors, brightening from warm to cool through the yeelight mobile App. So you can synchronize your digital lifestyle through compatible amazon Alexa and google assistant with hands-free voice control. You can adjust the bulb individually or synchronize it in a group with other room lights. It is easy to use with no bridge or hub required. You can use your mobile App or smart home speaker to create stunning effects.
Nanoleaf shapes
Its modular hexagonal tiles are connected like customer puzzle pieces, google Assistant, pairs to Alexa or Siri, and provide a healthy dose of joy in boring bedrooms and work-from-home situations. Its music modes, color patterns, and brightening settings can provide an eye-soothing view. Mountable panels are not like the other product on the list. But it is pricey; the cost is $199. These are specifically for something ornamental.
ET2 IQ

The ring light is formed with specially designed acrylic diffusers that evenly diffuse smart LED technologies. Its lightning features friends Hue technology that controls its color selection and brightens light, as you may program various functions via the friend's Hue app. So it can directly connect to the Philips Hue hub or directly be connected with google home, and you might set any routine that you want to incorporate into it.