You might be wondering how to reset smart bulbs without any hassle! Imagine you walk into your home, weary after a long day, hoping to find solace in the familiar comfort of your living space. But as you turn your smart bulbs on, you're greeted with a sudden flicker or, worse, such as no light at all. This can be anything from connectivity issues to the smart bulb not implying your commands.
Undoubtedly, smart bulbs have revolutionized the way we illuminate our spaces, offering enhanced comfort and convenience. However, even the most advanced and smartest bulbs can sometimes start acting up, frustrating you. But worry no more; you can simply make things right by resetting your smart bulbs. This guide will explore how to reset smart bulbs and the reasons behind resetting them. Let's dive in!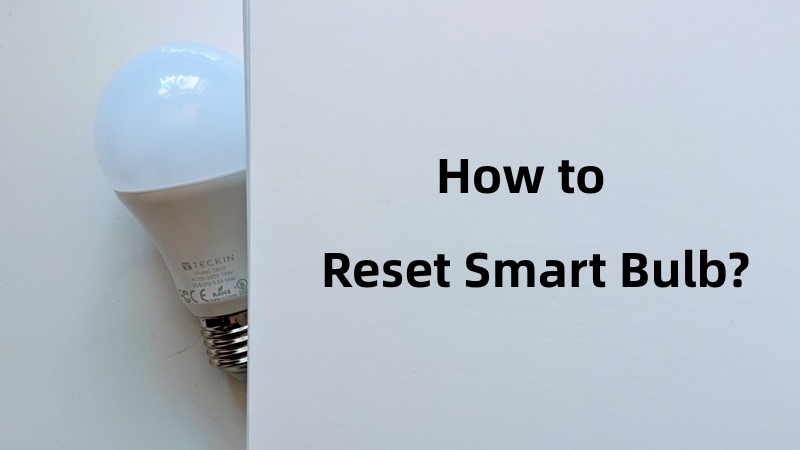 Part 1. Let's Talk about Smart Bulb Briefly
Smart bulbs are pretty much like standard LED lights, but they offer advanced control options and can be easily managed via smart devices. They have a higher price tag than traditional bulbs, but they are cost-effective and serve you for a long time due to their energy efficiency.
These bulbs feature wireless communication technologies such as ZigBee, Z-Wave, or Bluetooth. Therefore you can seamlessly operate and manage them via smartphones, tablets, and other tech devices. Also, they are available in an extensive range of sizes and colors. This means when searching for a smart bulb, you can easily find the one that harmonizes with your indoor space! According to Markets and Markets, the smart lighting market is expected to hit $27.7 billion by 2026.
Part 2. When Should We Reset Smart Bulb?
Before we discuss how to reset smart bulbs, let's discuss the different scenarios in which you need to do so.
1. Unable to Connect to WiFi
Smart bulbs rely on a stable WiFi connection to function properly. In case your bulb is unable to connect to your WiFi network or frequently loses connectivity, resetting it can help troubleshoot the issue. Resetting often clears any previous network configurations and allows the bulb to establish a fresh connection.
2. Change of Network or WiFi Settings
Sometimes you change your network or WiFi password without updating the concerned information in the smart bulb settings, leading to no working at all. So, if you've changed your WiFi network name (SSID) or password, you'll need to reset your smart bulb to update its settings. This ensures the bulb can connect to the new network and continue operating seamlessly.
3. Not Working on Given Commands
If your smart bulb is not responding to the commands you give through a smart home hub, app, or voice assistant, resetting the bulb can help resolve the issue. Due to connectivity problems or software glitches, the bulb may stop responding to commands. Resetting it can often restore normal functionality, freeing you from stress and frustration.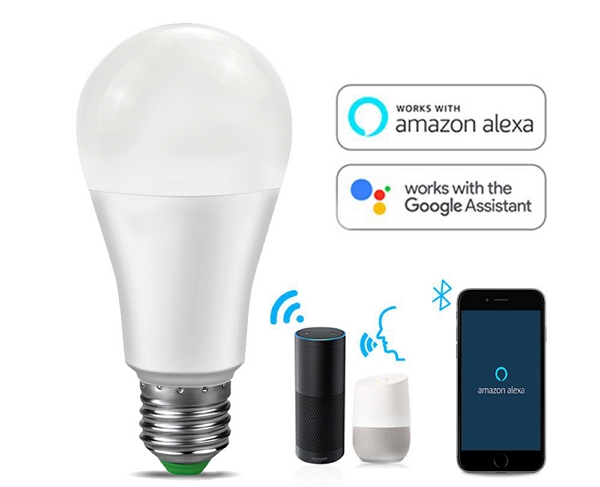 4. Security Concerns
Your smart bulbs hold plenty of data, including information about automatic scenes, preferred schedules, etc. They are often susceptible to vulnerabilities, just like any other technology. Therefore, if you suspect any security breaches or unauthorized access to your smart bulb, resetting it can serve as a precautionary measure. It clears any potentially compromised settings and makes your smart bulb's memory clean.
Part 3. How to Reset Smart Bulb?
The answer to how to reset smart bulb depends on the type and brand of smart bulb you use. However, the universal steps of how to reset smart bulbs are as follows:
Turn off the smart bulb: Start by turning off your smart bulb using a regular light switch, factory reset button, or smart app. Leave the bulb like this for about 5-10 seconds. This step allows the bulb to power down completely.

Turn it on and off: After that, turn the smart bulb on for about a few seconds, generally 2 to 5, then turn it off. Repeat this on-off cycle three to five times. Check the manufacturer's manual, as this repetition cycle can vary following the model and brand of your bulb. Once done, wait for 20 seconds before turning on your smart bulb.

Indicator: Now, turn your smart bulb on, keep it like this, and watch for any signs. Following your brand, it might flash, chime, or change color to confirm the success of resetting.

Set it up again: Resetting reverses everything to default, so you need to reset your smart bulb. Setting up procedures can be even different for different models of the same brand. So, always ensure to properly follow the manual's instructions to avoid any malfunctioning.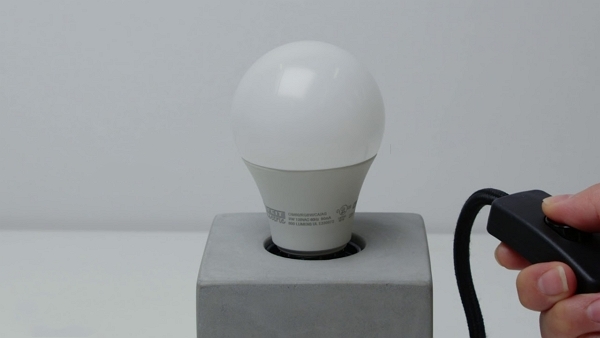 Part 4. What If Smart Bulb Won't Reset?
If your smart bulb isn't resetting, here are a few solutions you can try:
Check the manufacturer's instructions: Consult the user manual or website for specific instructions on resetting your smart bulb. Different brands and models may have different reset procedures, and to ensure successful resetting, you must follow proper manufacturers' instructions.

Try power cycle: You can reset your smart bulb using the power cycle trick. Unplug the bulb or switch it off to cut the power supply to the bulb. Simply wait for 15 seconds before turning it on.

Reach out to customer support: If nothing worked, then contacting customer support is the most desirable option as a last resort to resolve the issue. They will ask you different questions about the bulb and your particular issue. Upon answering, a customer support representative will offer you an appropriate reliable solution.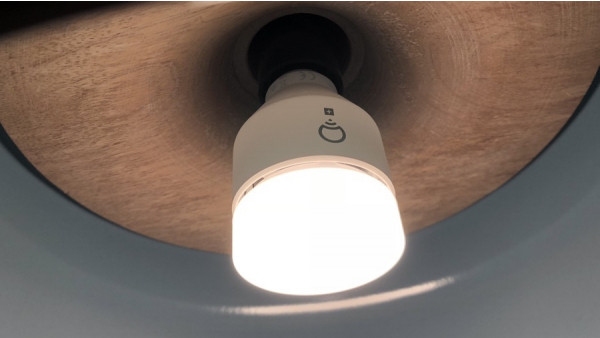 Bonus: In Case You Need a New Smart Bulb
If you are looking for an exceptional smart bulb for your home or office, the AiDot Smart RGBTW Flood Light Bulb is the best. It offers excellent customization and allows you to create your own lighting ambiance. Besides, this flood light also features vibrant colors and animated lighting effects, illuminating your space in the best way. With a palette of over 16 million colors and the ability to adjust brightness from soft to cool (1800k-6500k), this smart bulb sets the perfect lighting for any occasion.
This bulb is compatible with Alexa and Google Assistant, so you don't have to worry about leaving the lights on, as you can easily control and manage your AiDot LED bulbs through the AiDot APP from anywhere. The best part? These lights change colors according to the rhythm of the music, allowing you to immerse yourself in every beat.
Dimmable and adjustable white light from soft to cool (1800k-6500k)

Customizable lighting with vibrant colors and animated effects

Change colors to the music rhythm based on your preferences

Turn on/off automatically every day based on your schedule

Compatible with Alexa and Google Assistant for convenient voice control

Come with an energy-efficient LED bulb for long-lasting performance
[Bonus Now]: Here is an exclusive coupon code only found in blog posts. Save it now (AiDotBG01) and get 10% off at AiDot mall!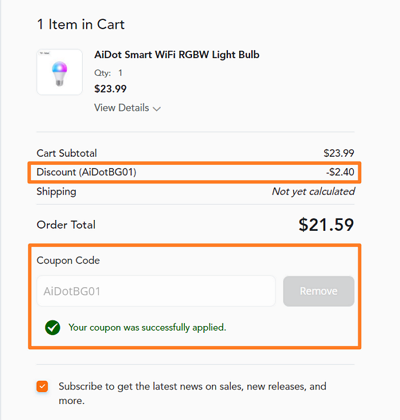 Conclusion
The answer to how to reset smart bulb varies depending on your bulb type and model. Although there may be little variations in the resetting procedure, depending upon the smart bulb brand, you can easily follow the steps mentioned earlier for a successful reset. And if you are looking for high-quality bulbs with little to no privacy and other issues, AiDot has an incredible range of reliable products. So, contact us and grab a smart bulb that lifts the overall environment of your home!