Smart lighting is the first step towards making your home truly smart. It is a great way to gain better control over how your home is lit throughout the day while also saving up on electric bills. Plus, it gives your home a more modern look and feel.
There are many types of smart lighting on the market to lighten up your home. But what is smart lighting, and how exactly does it work? To answer that question, here is our complete guide to smart lighting, detailing all you need to know about this amazing technology to decide if it is the right addition to your home.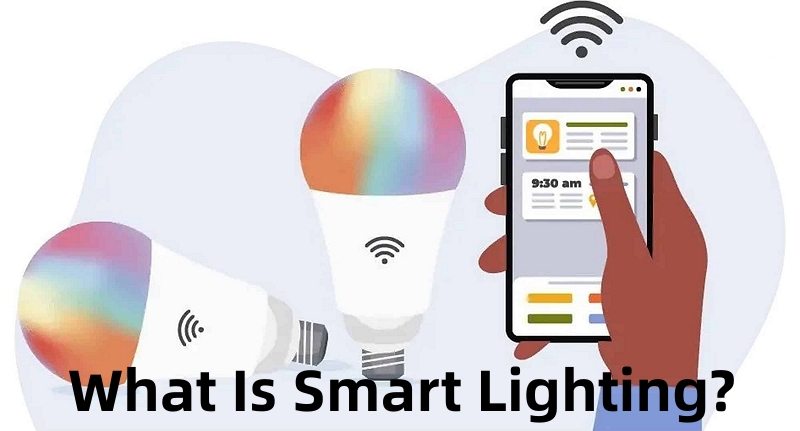 Part 1. What Is Meant by Smart Lighting?
Smart lighting is a lighting system that is connected to the internet. A smart light is capable of following a lighting schedule, such as turning off or on at a certain time. Some smart lights can also make predetermined decisions based on surrounding environments or objects.
Unlike normal lights, smart lights are usually designed to be controlled remotely via a smart device such as a phone or a remote. They can also be programmed to respond to voice commands or sound cues. Additionally, smart lights can be controlled together in groups if programmed to do so. The purpose of smart lighting is to maximize customizability while allowing for remote control.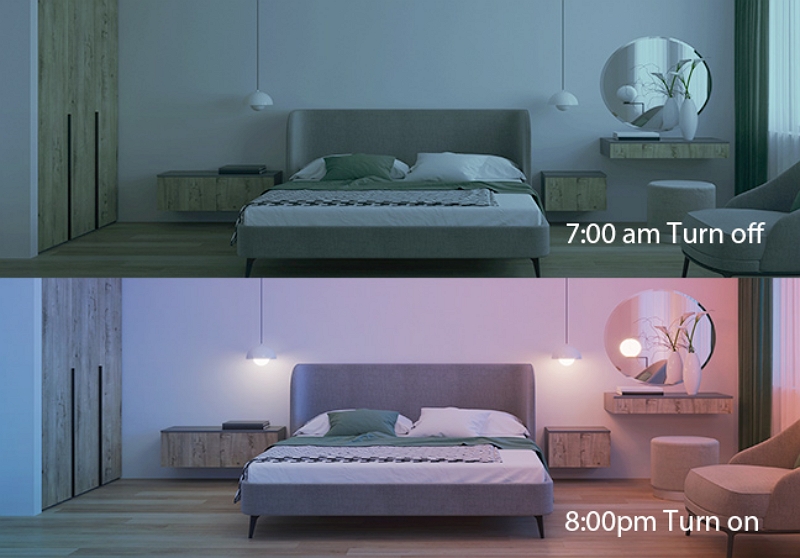 Part 2. How Does Smart Lighting Work?
Smart lighting can be controlled separately, or they can be connected together via a hub. The hub can be a physical controller or software on your phone. Smart lighting also works wirelessly using Wi-Fi, requiring no extensive wiring to connect to the hub. When a command is given through a remote or a phone, it is sent wirelessly to the smart light itself or its hub. Then, the smart light auto-adjusts to comply with that command.
You can control the color, brightness, and lighting effect of a smart light via your phone. Its behavior throughout the day can also be programmed beforehand. Additionally, smart lights can be turned on or off with a tap on your phone, even if you are far away.
Part 3. What Are the Types of Smart Lighting?
1. Smart Light Bulbs
Smart lighting bulbs are individual bulbs with smart lighting features. These are the most basic types of smart lighting you can get. Each bulb can be controlled through a smartphone app.
Smart light bulbs usually have all the lighting features, such as dimming brightness levels and color-changing capabilities. But controlling each individual bulb can be a problem.
Smart light bulbs connect directly to a wireless network. They are installed in the common bulb holder, so compatibility shouldn't be an issue. You can install as many smart light bulbs as you want in your home, making it a more economical smart lighting solution.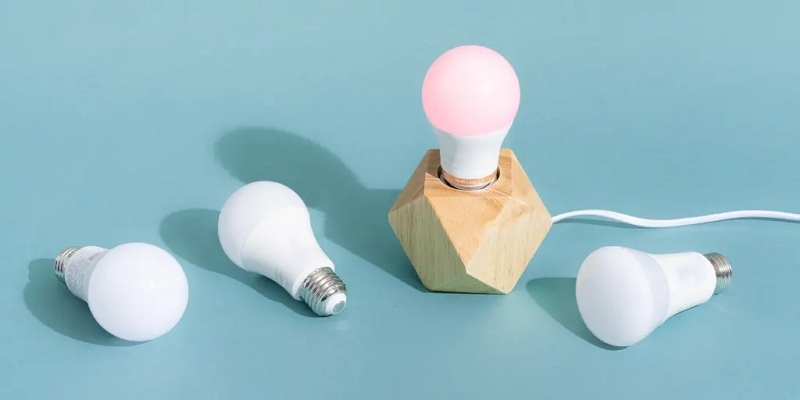 2. Hub-Controlled Smart Lights
Hub-controlled smart lights, as the name suggests, are controlled by a hub. Each light is connected to the hub either directly or via the internet. A hub-controlled smart lighting system is larger in scale and more organized. You can have all the smart lights in your home connected to a single hub.
This allows you to control all of them simultaneously. You can set detailed schedules that sync up with all the lights. Hub-controlled smart lights can also be programmed to respond to outdoor lighting conditions automatically. For instance, a hub-controlled lighting system will be able to change the lighting hues for the whole home depending on how sunny it is outside.
Additionally, hub-controlled smart lighting systems can be scaled more easily. The only downside is that most hubs only work with certain smart lighting models.
3. Smart Switches and Dimmers
Smart switches and dimmers let you turn normal lighting into smart lighting. The smart switch or dimmer is attached to the light, and it can then be controlled using your phone. This way, a normal light bulb can do all the smart tasks, such as dimming or turning on or off at set times.
If you don't want to replace a lighting apparatus with a smart one, then using a smart switch or dimmer is your best option for turning the old lighting smart. But any smart features lacking in the bulb itself will limit how much customization and functionality you can get from a smart switch or dimmer.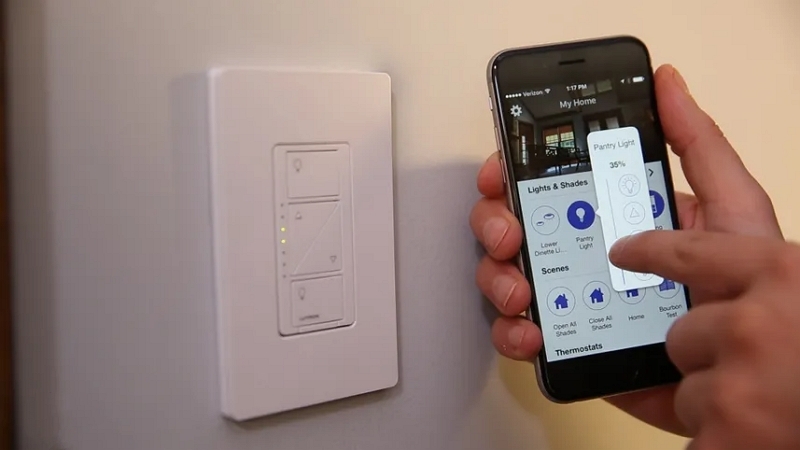 4. Motion Sensing Lights
Motion Sensing lights are a type of smart light with a very basic function. These lights turn on when they detect movement in the surrounding. The movement is detected using a built-in camera. Motion-sensing lights are not usually used inside homes.
Part 4. What Are the Benefits of Smart Lighting?
High Energy Efficiency
With smart lighting, you can set down a lighting schedule that helps save electricity. For instance, you can set the lights to be turned off during the day automatically and turn them on during the night automatically. This way, less electricity is used during the day. You can still turn on the lights when needed manually or through the app.
Some smart lights can also be controlled depending on occupancy to further refine when a light turns on. This way, the light only turns on when an occupant is detected. Smart lights can be used to lower the overall brightness of the lights in your home as well, to further save up on the electric bill, as lower brightness means lower electricity consumption.
Convenience
Smart lights are super convenient. You can control the lighting in your home or an office building right from your phone, no matter where you are. All you need is an internet connection.
Another fun feature of smart lighting is that you get to sync the lights in your room or home with audio from your TV or computer. So you can create a truly immersive environment while having fun.
Easy Customization
Smart lighting lets you customize your home's lighting however you want. You can change the light brightness levels, color, and lighting effects within seconds. Not only that, but the schedule creation feature means that the lighting in your home is adjusted automatically to your liking right on time. This way, you can preplan how you want your home's lighting to be for an upcoming party or some other event.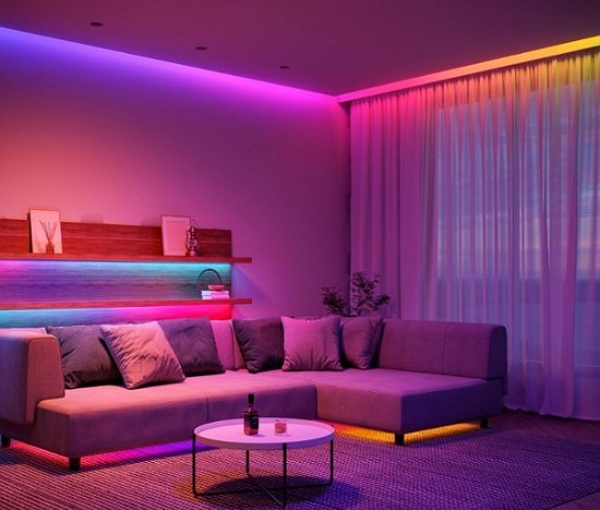 Part 5. Take the First Step Towards Smart Lighting
If you are just taking your first steps towards smart lighting your home, we highly recommend the AiDot Smart Flood Light Bulb. This smart lighting solution can provide 16 million different colors to light up your home in any hue you like. You can also adjust the brightness from bright white to soft or cool lighting. Additionally, it can be set to change colors in sync with audio which is a great plus. A group control mode is available as well, so you don't have to adjust each light individually.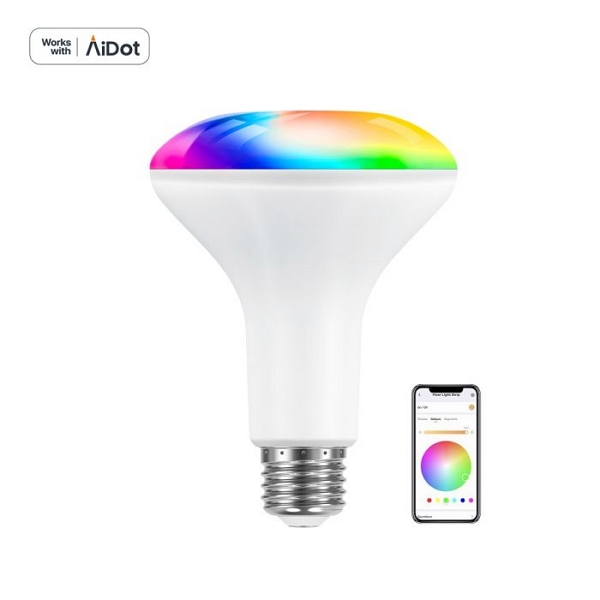 Endless Color Options: With over 16 million colors to choose from, the AiDot LED flood light bulbs let you create your own unique lighting experience that fits your mood and style.
Perfect Ambiance: The adjustable brightness feature lets you set the perfect ambiance for any occasion, whether it's a romantic dinner or a game night with friends.
Convenient Group Control: With the group control feature, you can control multiple LED bulbs at once, even when you're not at home. Say goodbye to worrying about leaving your lights on!
Party Mode: Get ready to dance the night away with the music synchronization feature. Let your AiDot bulbs change colors to the rhythm of your favorite songs, whether you prefer a dynamic or soft rhythm.
Hands-Free Control: With Alexa or Google Assistant compatibility, you can control your AiDot bulbs with just your voice. Say goodbye to fumbling for light switches!
Smart Control from Anywhere: The AiDot APP allows you to automate your entire smart home lighting setup and control your LED bulbs from anywhere. Adjust the lighting to fit your schedule, no matter where you are.
[Bonus Now]: Here is an exclusive coupon code only found in blog posts. Save it now (AiDotBG01) and get 10% off at AiDot mall!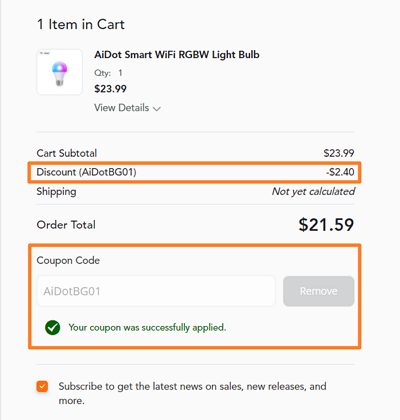 Conclusion
Smart lighting is an amazing invention that has made it more convenient than ever to control the lights throughout your home. You can turn off a light on the other end of your house without leaving the sofa. Or you can use the lights to create cool effects for your streams. The possibilities are virtually limitless. Just be sure to get smart lights that are compatible with your hub system and wireless network. Doing so will save you a ton of headaches down the road.