Cordless Leaf Blower,430 CFM Max Electric Jet Blower with Powered Brushless Motor
As low as
$99.99
Regular Price
$139.99
-29%
Leaf blowers, also known as garden blowers, are power tools designed to help keep outdoor spaces clear, tidy and free of debris and fallen leaves.
Delivery within 2-7 Days
Payment Security
Free Shipping on All US Orders
60 Days Back Guarantee
Don't settle for mediocre cleaning tool and upgrade to the premium cordless leaf blower today!
This leaf blower can effortlessly handle any kind of leaf cleaning work on any surfaces. The variable speed trigger allows you to simply switch between Turbo/Eco mode based on different cleaning needs. The 20-Volt 4.0Ah lithium-ion battery system improves run-time to over 20 minutes, and the lightweight as well as ergonomic design makes this leaf blower easy to handle with just one hand.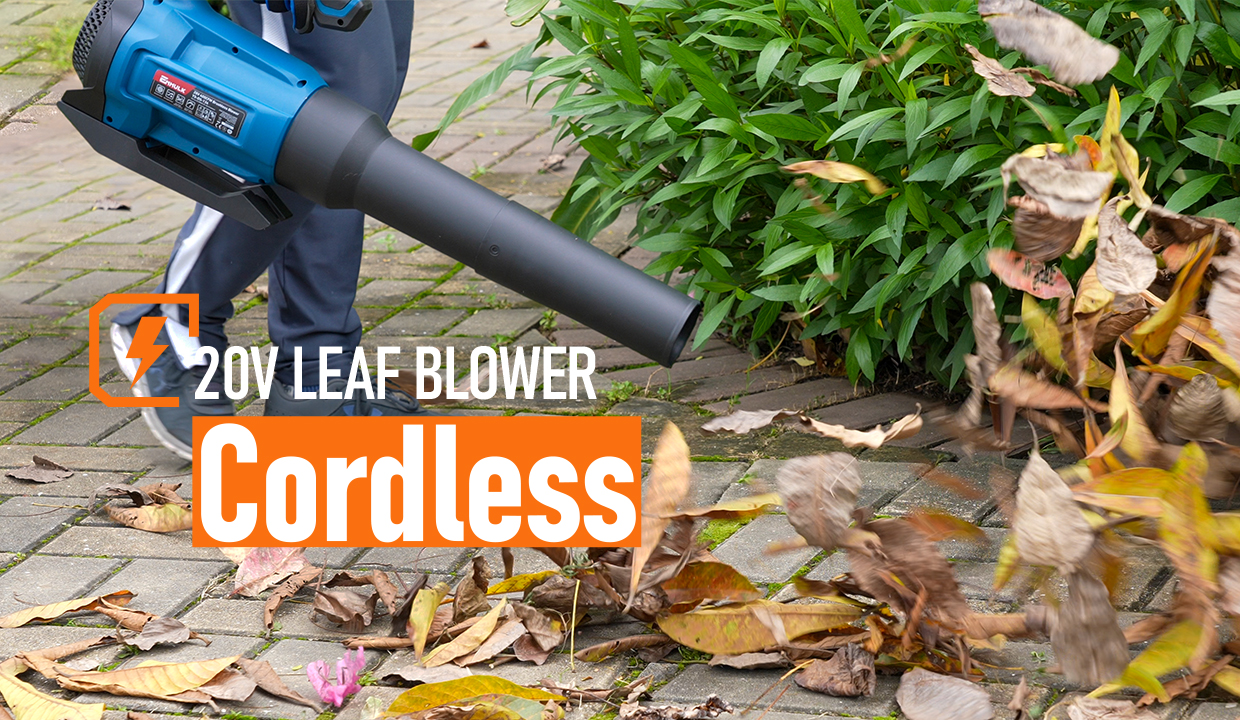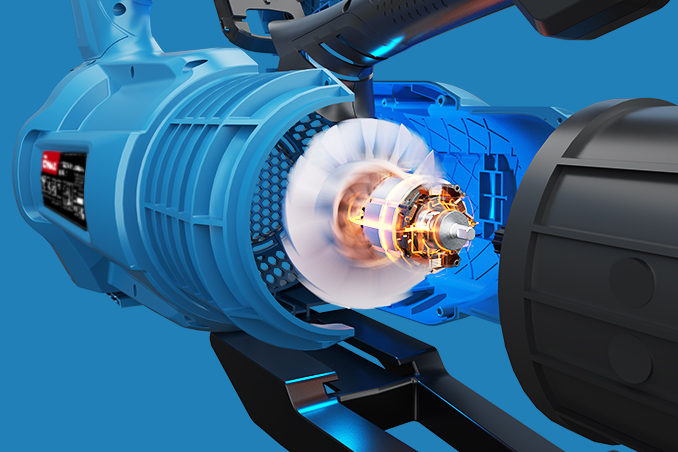 Advanced Brushless Motor
With NO carbon brushes, the brushless motor runs cooler and has 2X longer service life than similar brushed tools. Delivering gas-like power, yet meanwhile lowering noise levels, this leaf blower is a welcome solution for cleaning needs.
Powerful Clearing Force
Delivering 430 CFM and 120 MPH of clearing force, this leaf blower can effortlessly clear away leaves, grass clippings, and other debris.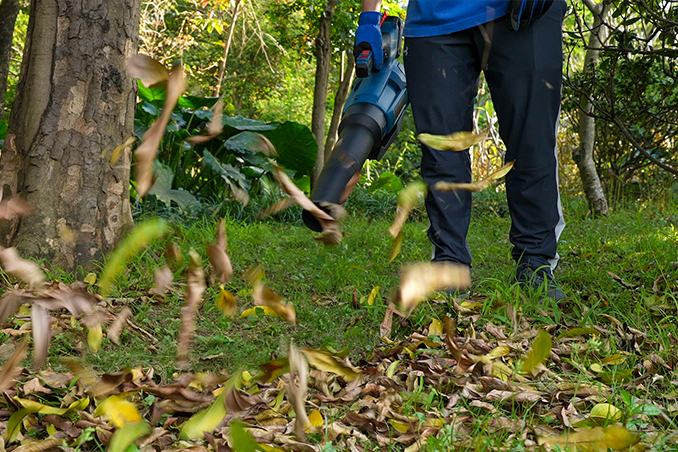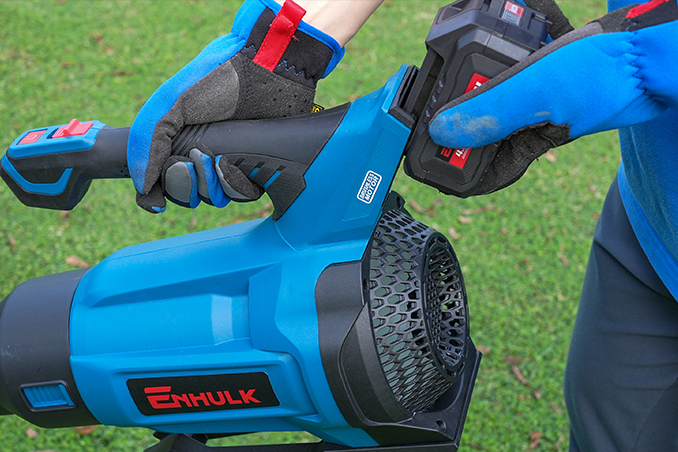 Easy Installation
The battery is removable and can be installed easily without any hassle. 1x 20-Volt 4.0Ah lithium-ion battery is included in the package and there are more batteries available for additional purchase.
Removable Base
A removable base comes with the leaf blower. When installed, the base adds stability to the blower and allows for smooth placement on any surface.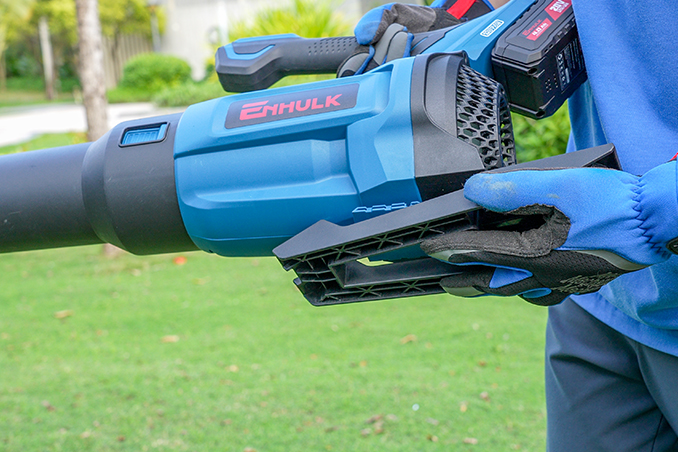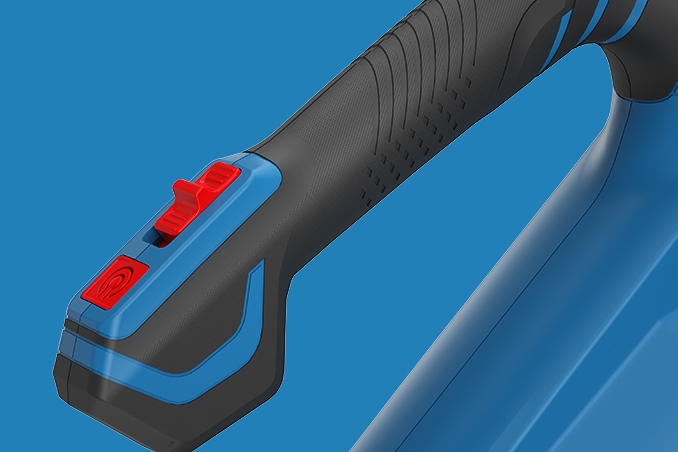 Variable Speed Trigger
The blower features a variable speed trigger, with which you can simply switch between Turbo/Eco mode. Turbo mode boosts performance and is ideal for the most demanding applications. Eco mode is designed for light works, helping you clean debris from flower beds without moving much.
Lightweight & Ergonomic Design
Even with such strong power, this leaf blower is designed to be controlled with just one hand. It's lightweight enough to be only 7.8 lbs. The long handle gives you more space to grab and maneuver, and the ergonomic design offers comfortable grip.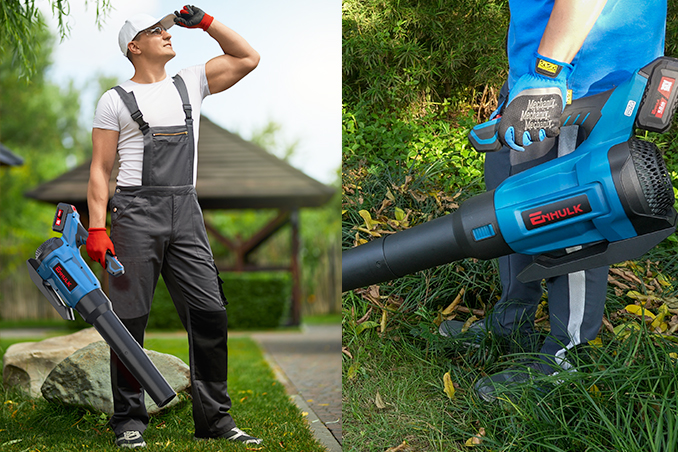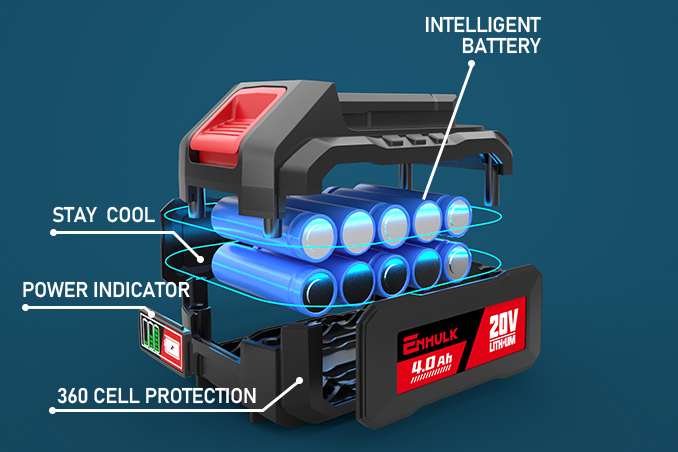 High-Capacity Batteries With Indicator
Equipped with the exclusive, eco-friendly 20-Volt 4.0Ah lithium-ion battery system, this rechargeable leaf blower improves run-time to over 20 minutes. The integrated LED battery charge level indicator allows users to monitor battery use.
| | |
| --- | --- |
| Item Weight | ‎7.8 pounds |
| Package Dimensions | ‎16.38 x 11.57 x 7.68 inches |
| Power Source | Battery Powered |
| Voltage | 20 Volts (DC) |
| Air Flow Capacity | 430 Cubic Feet Per Minute |
| Noise Level | 80 dB |
| Speed | 120 Miles per Hour |
| Battery Voltage | 20V |
| High-Capacity Battery | Improves Run-time to Over 20 Minutes |