Alexa is Amazon's voice-controlled virtual assistant. It is designed to make your life easier by helping you with tasks such as playing music, setting alarms, and providing information. Additionally, Alexa has the ability to recognize natural language commands and respond accordingly. As of 2021, Amazon sold over 160 million Alexa devices. Next to Google Assistant and Apple's Siri, Alexa is one of the most popular virtual assistants you can buy in the market.
Have you ever encountered a situation where your Alexa device is unresponsive? If yes, then you are not alone. Many users have experienced this issue, and it can be frustrating. Fortunately, there are a few steps you can take to troubleshoot the problem and get your Alexa device back up and running again.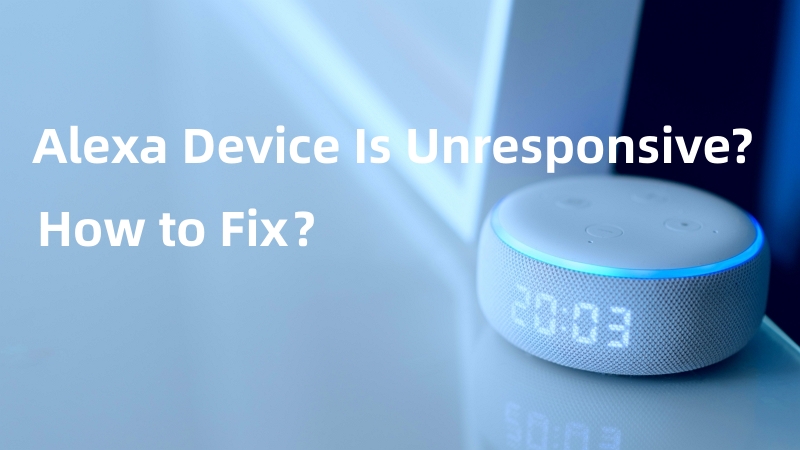 Part 1. How Does Alexa Work?
How Does Alexa Work?
Alexa is Amazon's virtual assistant that has revolutionized the way we interact with technology. It uses cloud-based conversational Artificial Intelligence (AI) and natural language processing (NLP) to understand voice commands and respond accordingly.
The device listens for the wake word "Alexa" before responding to any request. Once it hears the wake word, it will start processing whatever you say next and attempt to provide an appropriate response or action.
A lot of consumers find Alexa as an answer for convenient day-to-day living. Aside from controlling music and providing general information, it can also control various smart devices, such as lights, thermostats, and security systems. It is also recommended to explore other features Alexa can offer so you can get the most out of your investment and make your life easier.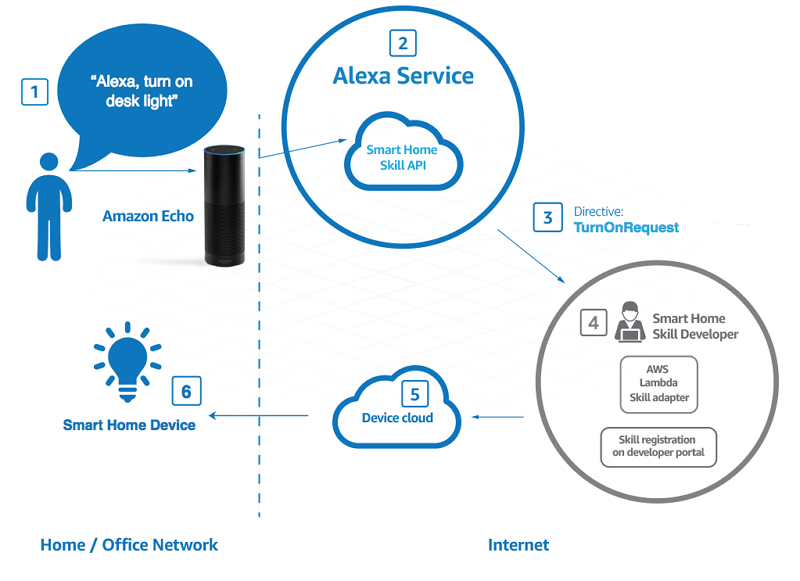 Part 2. How to Fix It When Alexa Device Is Unresponsive?
Just like anything else in this world, the Alexa device – despite all its innovations, modern technologies, and other equipped hardware, can still be unresponsive. And sometimes, Alexa not responding to voice commands might be an issue with its power. To know more about why your Alexa device is unresponsive and how to fix it, keep on reading.
1. Try Speaking Again with a Clear Voice
This method might be the simplest key if your Alexa is unresponsive. You can even do it without lifting a finger. Make sure that you speak clearly and distinctly when giving commands to Alexa. If it still does not understand, try rephrasing the command or speaking more slowly. You may also want to try talking louder or softer if necessary.
Remember, Alexa is powered by Artificial Intelligence – and in this context, the industry has not yet figured out how a soft, light, and feeble sound is accepted by virtual assistants such as Alexa.
2. Restart Your Device
Alexa being unresponsive may be due to a variety of factors, such as network connectivity issues, software updates, or other technical problems. Restarting your device can help reset the system and get Alexa working again. Also, this is one of the easiest ways to troubleshoot the device without involving any tech support right away.
To do so, unplug the power cord of your device from the Echo, wait for 10 seconds, and plug it in again. Then, wait for your Alexa device to reset and automatically connect to your Wi-Fi. If it responds, you're good to go. If not, proceed to the next method.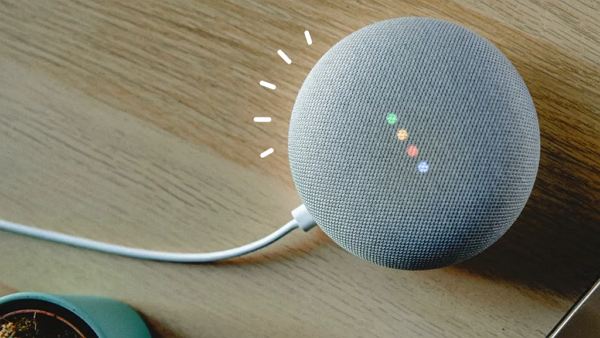 3. Check the Microphone
If your Alexa is not responding to commands, it could be due to an issue with the microphone. This can cause Alexa to not recognize your voice commands or respond correctly.
To check if this is the case, you should first make sure that your Alexa device is plugged in and powered on. Then, try speaking to it from different distances and directions to see if it responds. If it does not respond, then you should check the microphone for any blockages or dirt that could be preventing it from receiving sound waves.
NOTE: The microphone is a very important part of Alexa since it is where it can respond to what you are saying correctly and accurately. Otherwise, you are not getting the right service Alexa is designed to offer.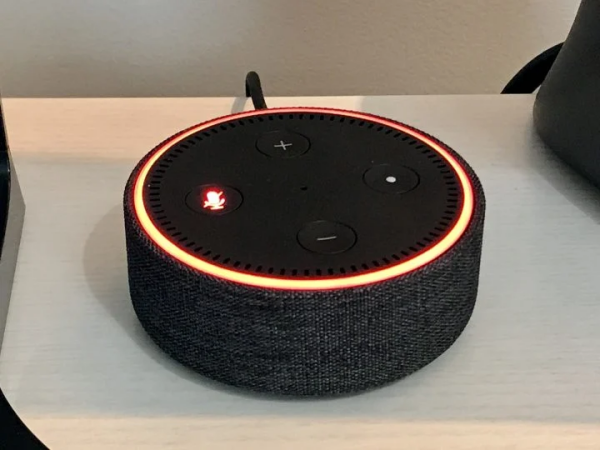 4. Look over the Wi-Fi Strength
Your Alexa device must always be connected to Wi-Fi for it to work in general. The connection should also be sufficient so the device can respond faster and create solutions to your questions.
Now, if Alexa is unresponsive due to weak Wi-Fi strength, then you should take steps to improve it. This could include moving your router closer to the device or changing the channel of your wireless router. Additionally, you should check if other devices in your home are using up too much of the bandwidth and causing interference with Alexa's connection.
NOTE: It is suggested that you have at least 25 Mbps in your Wi-Fi speed to acquire helpful devices such as Alexa, aside from having necessary appliances in your home that require an internet connection.
5. Try Changing the Wake Word
This simple trick can often get Alexa back up and running in no time. Changing the wake word of your Alexa device is also a straightforward process that can be done from the settings page of the Alexa app. Other wake words that you can use on the device are Amazon, Computer, and Echo.
6. Update Your Alexa Device
Updating your Alexa device will ensure it is running on the most up-to-date version of Alexa's software and can help fix any issues you may be experiencing. Doing so can also help improve its performance and provide access to new features you might be missing.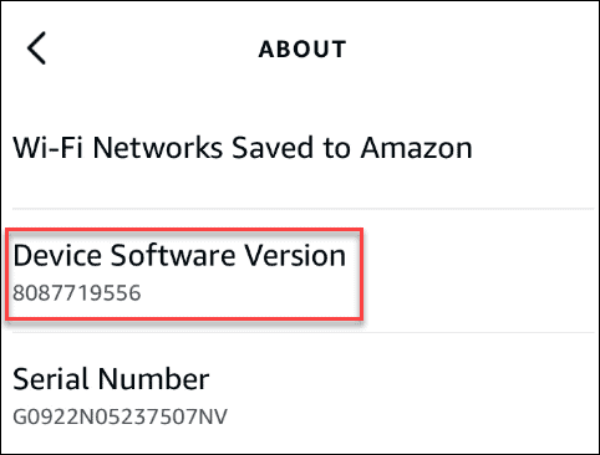 Bonus: Check this Amazing Alexa Light!
AiDot RGBWW Smart Dual-Bar Corner Floor Lamp can be connected to your Alexa device – so you can get a revolutionary lighting solution that combines modern design with advanced technology.
This smart lamp is equipped with two adjustable bars that can create a unique ambiance in any room. The RGBWW lightbulbs provide up to 16 million color combinations, and the lamp can be controlled via the AiDot app or voice assistants such as Alexa and Google. This smart lamp is perfect for any home, providing both functionality and style! Here are other features of the product:
Adjustable color temperature ranging from 2700k-6500k warm/cool white

16 million total colors and 20 lighting effects

8 pre-set reactive music modes; dance to every beat of your music

Supports effortless voice control due to perfect compatibility with Alexa

Slim design doesn't take up much space in your home

Support 355° rotation and 15° angle adjustment front and rear

It only takes 4 simple steps with clear instructions to get the lamp installed
[Bonus Now]: Here is an exclusive coupon code only found in blog posts. Save it now (AiDotBG01) and get 10% off at AiDot mall!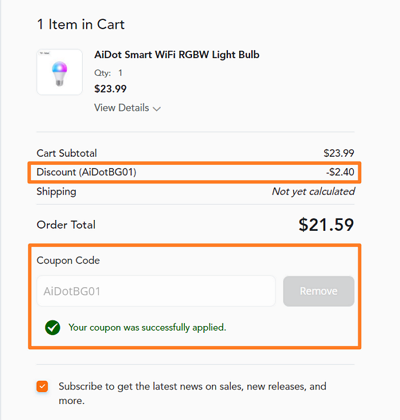 Conclusion
If you're having trouble with your Alexa device, there are a few steps you can take to try and fix the issue – and we hope what we listed in this article helps you find the solution you are looking for!
To make things more interesting, get your AiDot RGBWW Smart Dual-Bar Corner Floor Lamp connected to your Alexa device. With this lamp, you can change the mood in your home, plus the convenience is at its finest!