Google Home serves as a central hub for controlling various smart devices in your home. Although most smart bulbs come with their own smartphone apps, many users still rely on Google Home as the main hub to manage the home's lighting. It's because Google Home seamlessly integrates with smart bulbs, making your life convenient and smarter. However, like other smart technologies or devices, you may face issues with Google Home lights. So, if you are wondering why your Google Home lights not responding and how to fix it, we got you covered.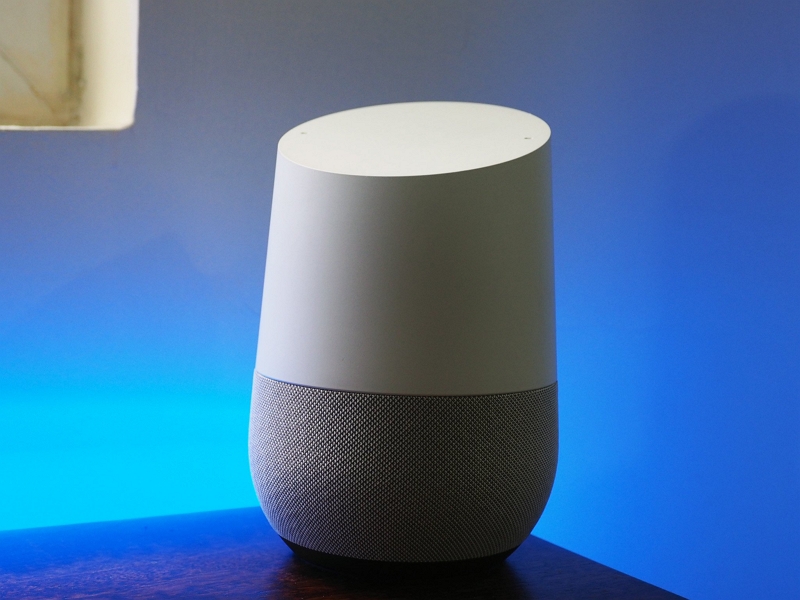 Part 1. How Do Smart Lights Work with Google Home?
It involves connecting the lights to a hub or a compatible wireless network. Once your smart lights are set up, you can easily connect them to the Google Home device via the Google Home app. This app acts as the central control hub for managing all compatible smart lights or devices. The smart lights feature wireless technology, such as WiFi or Bluetooth, that helps them communicate with Google Home.
Additionally, the Google Home comes with built-in Google Assistant, so you can give voice commands and manage lighting from the comfort of your bed. Moreover, Google Home offers you the flexibility to group smart lights together into rooms or create custom groups. This lets you control multiple lights simultaneously by simply addressing a specific room or group.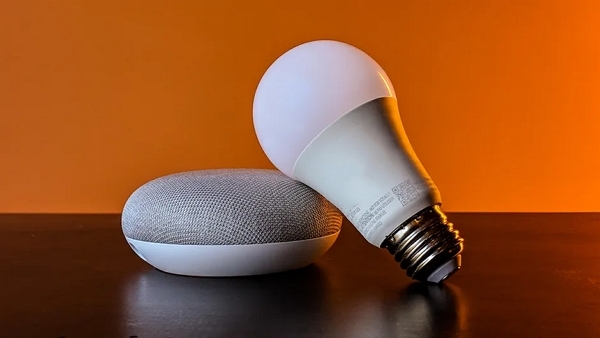 Part 2. Why Are Google Home Lights Not Responding?
1. No Power Supply
Check if your Google Home smart lights are receiving adequate power or connected to the power switch. It's because, sometimes, your Google Home lights are not responding because they are either powered off or unplugged. And when the lights are off, they are unable to receive and process instructions given via Google Home.
2. Connection Issues
Sometimes, Google Home fails to connect with the Wi-Fi network, which can potentially be the reason behind the issue. These connection problems can happen because of weak Wi-Fi signals, network congestion, or router settings that hinder communication between the Google Home device and smart lights.
3. Voice Command Recognition Issue
Issues with the voice recognition feature can also lead to failure in the responsiveness of Google Home lights to understand your commands. Normally, it happens due to background noise, unclear pronunciation, or language/accent mismatch.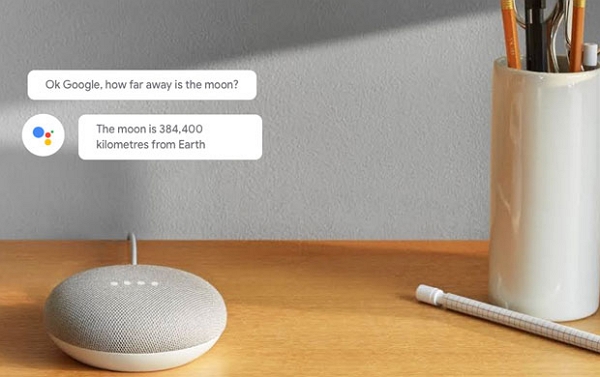 4. Firmware Update Bugs
Occasionally, your Google Home lights don't respond due to firmware updates that may introduce bugs. These bugs and glitches cause intermittent or compatibility issues that affect the lights' functionality and overall performance.
5. Compatibility Issues
Not all lights are compatible with Google Home and may have different communication protocols. In such cases, Google Home may not recognize your commands.
6. Physical Damage
Sometimes, physical damage to the Google Home device or smart light bulbs can lead to unresponsiveness. This includes issues like broken wires, faulty switches, damaged circuit boards, or malfunctioning sensors within the devices.
Part 3. How to Fix Google Home Lights Not Responding Issue?
1. Check the Power Source or Switch
If your smart lights aren't turning on and are unresponsive, you should first check whether or not the lights are receiving enough power. You can do it by toggling the light switch off and back on. After that, give smart bulbs some time to reconnect to your Wi-Fi network or Bluetooth. Once connected, you can try turning them on and off using the Google Home app and check whether or not the lights are responding.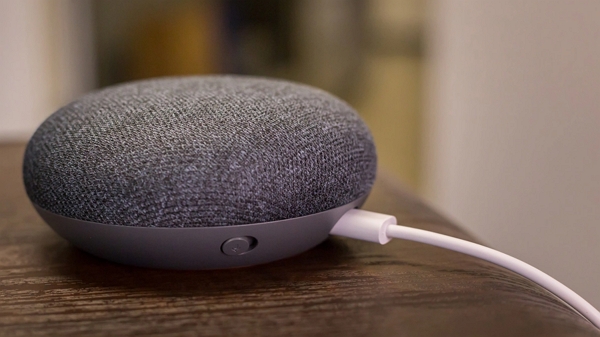 2. Check the Internet Connection
If your Google Home lights not responding due to connectivity issues, you should check your internet connection. Initially, check the internet availability and its strength, as strong connectivity is always desirable. If the connection is weak, bring Google Home near the Wi-Fi device or improve its coverage. Follow these tips to further improve the stability of your connection:
If you have a dual router, optimize your Wi-Fi network by either transferring smart devices to the 5GHz band or upgrading to a mesh Wi-Fi router system.

Must check the region settings in the smart light app and ensure they are set according to your region.


Enable Bluetooth if you have Bluetooth-enabled smart bulbs.
3. Give Clear and Concise Instructions
Often Google Home lights don't respond because the voice recognition fails to configure your instructions. So, when giving commands to your Google Home smart lights, you should speak clearly and concisely. Make sure there's little to no background noise, eradicating the chances of interference with the voice recognition feature of the Google Home device. If the manufacturer gives specific phrases, you should use them without making pronunciation mistakes. However, if the issue persists, then try resetting your Google Home!
4. Check for Firmware or Software Updates
If you constantly face bugs or compatibility issues with your Google Home smart lights, consider checking firmware or software updates for both the Google Home device and the smart light bulbs. Apply the updates and ensure they are compatible with each other. Also, check whether your smart bulbs are compatible with Google Home and use the required communication protocols. However, if the issue persists, contact the manufacturer for further assistance!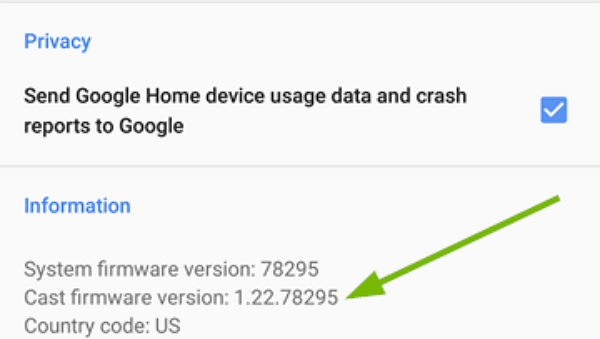 5. Carefully Inspect the Google Home Smart Lights
To ensure the unresponsiveness of your Google Home lights isn't due to some physical damage, you should regularly inspect your Google Home device and light bulbs. If there is physical damage, consider repairing or replacing the affected components. But if The issue is due to malfunctioning components, you can contact the manufacturer for troubleshooting steps or warranty support.
6. Reset Google Home
If none of the aforementioned steps gives you the desired outcomes, then consider resetting the Google Nest Mini. Before resetting, it's vital to note that it will reverse all settings to default. So you must set it up again! Here's a quick guide on how to reset your Google Home instantly:
Flip the device over to access the rubber-coated base.

Locate the small, circular factory reset button on the base of the Google Home Mini.

Press and hold this factory reset button for at least 15 seconds. This action initiates the reset process.

Wait until you hear a chime indicating that the Google Home Mini has been successfully reset.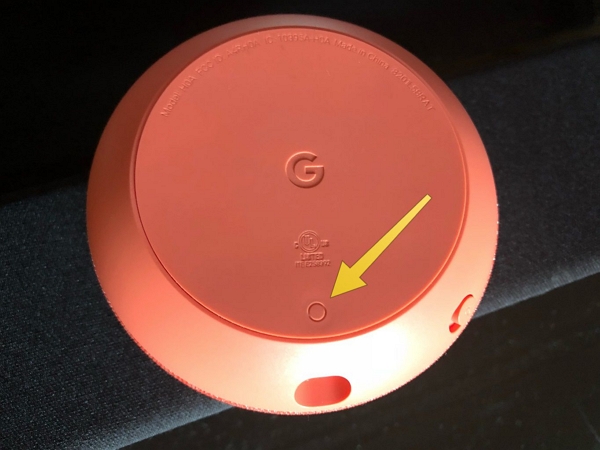 Bonus: Check This Perfect Google Home Smart Light
AiDot Mujoy RGBWW Smart Dual-Bar Corner Floor Lamp is the best Google Home light for everyday use. Its base possesses a unique design, carefully crafted for aesthetics and stability. This modern LED lamp is a functional lighting solution and a captivating decor piece.
Its color-changing capabilities bring a cool and vibrant ambiance to your bedroom or living room. Crafted with high-quality soft silicone, the lamp emits a gentle and inviting glow in various vibrant colors. Installing the corner lamp is just a 10-minute process.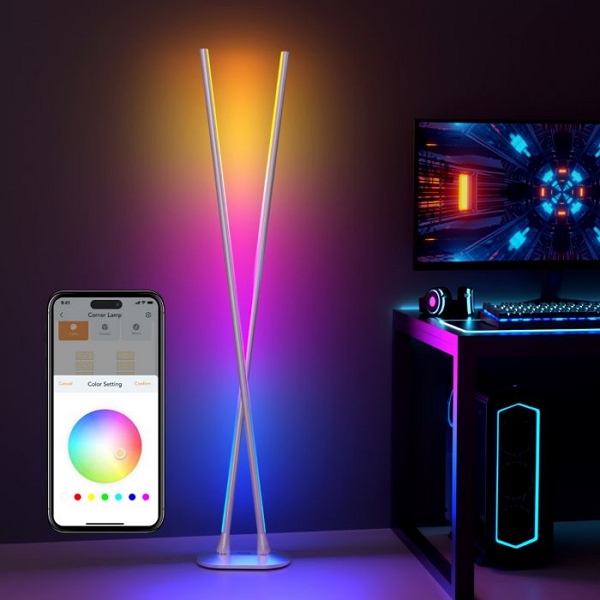 The lamp offers 16 million total colors and 20 lighting effects, allowing you to create a cool and colorful ambiance that suits your mood and style.

It offers adjustable color temperatures ranging from 2700k to 6500k, allowing you to switch between warm and cool white lighting for specific lighting needs.

With 8 pre-set reactive music modes, the lamp can dance to the beat of your music, creating a dynamic and immersive experience.

It supports Alexa and Google Assistant for smart and smooth voice control.

The lamp can be easily installed by one person in 10 minutes, thanks to its straightforward installation process.

The aluminum alloy base is designed to be space-saving while maintaining stability, ensuring it fits well in various room sizes.
[Bonus Now]: The AiDot Crazy Black Friday event is in full swing—hurry and take a look, snag your favorite products at unbelievably low prices!
Conclusion
There can be multiple reasons why your Google Home lights not responding, such as being unable to recognize voice commands, connection issues, firmware updates, physical damage, etc. You can easily sort these out by following different solutions. These include checking your internet connection, applying firmware or software updates, inspecting for physical damage, resetting the Google Home device, etc.
However, if you are searching for the best Google Home light that is more efficient than other smart lights and lifts the overall decor of your home, AiDot Mujoy RGBWW Smart Dual-Bar Corner Floor Lamp is the right choice. Its easy installation, multiple colors, and sturdy aluminum base make it a perfect fit for everyone.
AiDot also offers an exclusive range of high-end, affordable smart products, so visit our website and get your favorite now!