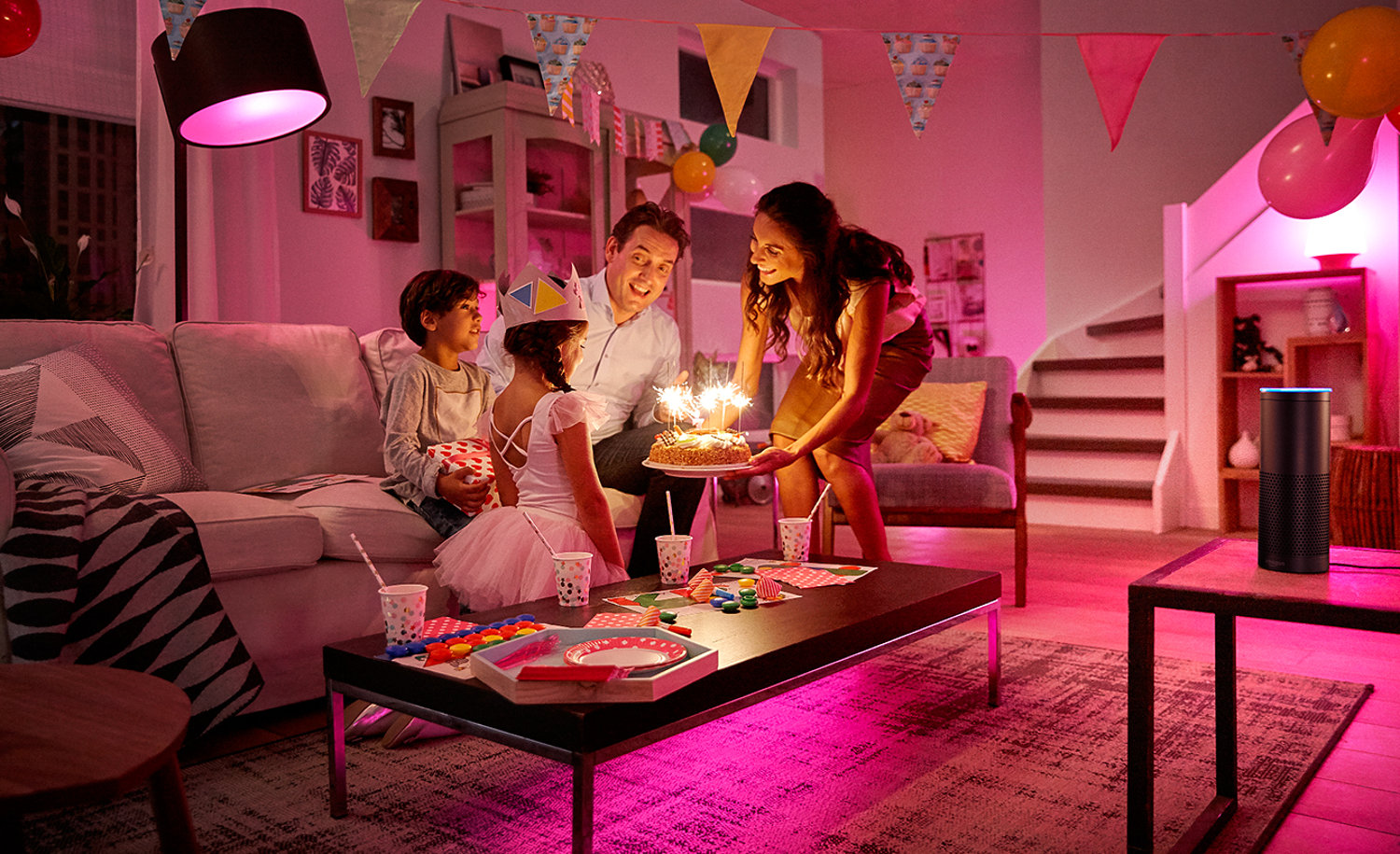 Smart lighting is one of the most widely adopted categories of smart home devices. There are many options for the finest intelligent light bulbs with the Amazon Alexa innovative speech assistant or Google Home. With smart light bulbs that work with Google Home or Amazon's Alexa, you can control the brightness, color temperature, and more just by speaking to them. The best smart light bulbs save more energy than standard fluorescent lamps and give you a thrilling sense of power when you command them with your voice. In addition, all smart light bulbs offered are fully compatible with Google Home and Amazon Alexa, and their self-designed app, making them one of the best smart light bulb home assistant platforms.
Part.1 5 Best Smart Light Bulbs for Alexa
The AiDot Smart Recessed Lighting is voice-controlled via Amazon Alexa, freeing up your hands and simplifying life. The AiDot Smart Recessed Lighting is one of the best smart light bulbs for Alexa since it allows you to rapidly change the color of your area to suit your mood. It can smoothly cycle through millions of hues to set the mood for your get-together, whether you're using it to unwind, watch a game, or get ready for anything. The Aidot app makes it simple to set up a Scene with a trigger that can activate many devices with a single tap or establish an automatic Scene that will only start under specific circumstances.
Philips Hue A211
The affordable Philips Hue A211,600 Lumen Bulb may be used in almost every house room. Using Alexa on a compatible smart speaker, you may choose from tens of thousands of white light hues with just your voice. While the Hue Hub is required for remote app management of the bulb, up to 10 lights in the room can be controlled from a single device when in range. The ultra-bright 1,600 lumens of the Philips Hue A211 is what puts it on our list of the best smart light bulbs for Alexa, and it's useful wherever you need the light, from the bathroom, where you can use it to apply makeup or shave, to the kitchen, where you can use it to film food videos. Consequently, it is highly recommended as a smart bulb option.
LIFX Colour Bulb
The LIFX Colour Bulb is one of our top picks for the best smart light bulbs for Alexa since it can be connected to your home's WiFi network without using a hub. The 1,100-lumen (75-watt equivalent) bulb emits light in up to 16 million colors and can be dimmed to create the perfect atmosphere for any occasion or activity, be it reading, hosting dinner guests, or getting down on the dance floor.
Geeni Prisma LED Smart Bulb
If you want an affordable smart light bulb that works with Alexa, consider the Geeni Prisma Plus LED. When Alexa is properly connected, you can issue orders such as "Alexa, change the color temperature of the bedroom light to cold white." The lights may also be controlled with the Geeni mobile app, which has two-factor verification for added account safety. The bulb has many preprogrammed lighting options, such as a rainbow, party, night, study, and disco.
Sengled Smart WiFi LED Bulb
To create the perfect atmosphere for any event, we recommend installing one of our top smart light bulbs, which can display more than 16 million hues and shades of white, from candlelight to daylight. For example, if you only switch on the dining room lights for dinner, you won't have to remember to reset the Sengled Smart WiFi LED Bulb every night. If you have a smart speaker that supports Alexa, you can even command it by speaking to it. Using the app or voice commands, you can control the lights on and off, adjust the brightness, create scenarios, automate the lights, and more.
Part.2 5 Best Smart Light Bulbs for Google Home
AiDot BR30 Smart Flood Light Bulbs
With the AiDot APP, this smart bulb's customizable lighting in vivid hues and moving effects is entirely up to the user. This bulb is an excellent addition to our list of the best smart light bulbs for Google Home because it offers over 16 million color options and can be dimmed to produce a wide range of white light from warm to chilly (1800k-6500k).
This smart bulb gives a precisely dispersed light activity time from a remote control, allowing you to forget about turning the light off without having to bother about light variations or active periods. As a result, this light may be managed from anywhere in the home. Moreover, this is one of the best smart light bulbs for Google Home since it can change colors to the beat of the music.
GE Cync Direct Connect Color Smart Bulbs
GE Cync delivers the best value for money for consumers wishing to invest in the best smart light bulbs for google home on a tighter budget by allowing you to get your smart lighting up and running without the requirement for a hub. Whether you use the Cync app or Google Home, you'll have much power over these lamps. In addition, the wide variety of white temperatures and outstanding rich hues put it on our list of the best smart light bulbs for google home.
Yeelight Dimmable Light Bulb
The Yeelight line of smart light bulbs from Xiaomi, which don't need a hub to work with Google Home, are among the best smart light bulbs for google home available. These may be synchronized with the music or made to go off at specific times while emitting dazzling 800 lumens. This could be the best option if you've invested heavily in Xiaomi's Mi Home smart home line.
Feit Electric Smart Bulb
Smart lighting from Feit Electric is inexpensive, easy to set up, and works with Google Home. The light bulbs sync through a 2.4GHz wireless network and may be managed remotely via a corresponding mobile app. The brightness of Feit's bulbs may be adjusted in the app or by voice, and they come in a wide variety of color temperatures and white tints.
Kasa Vintage Edison Style LED Bulb
Because they combine the classic style of an Edison bulb with the modern conveniences of a connected smart bulb, the Kasa Edison bulbs are a great addition to our list of the best smart light bulbs for google home. These are regular A19 bulbs that can be dimmed and placed on timers from anywhere with an internet connection and a smartphone or Google Assistant. In addition, there's no need to worry about compatibility issues between different lights because they connect to WiFi without a hub.
A smart light is a marvel to behold, enhancing the aesthetics and practicality of any dwelling. In addition, it's a novel experience to transition between rooms without flipping a light switch. We have included the best smart light bulbs for Alexa and the best smart light bulbs for google home on our list, so you can choose based on your needs and budget.