One question that often comes up when deciding whether LED lights are a cost-efficient method or not is, "Do LED lights use a lot of electricity?" We can give you a simple yes and no answer but that would not be convincing enough.
Due to their reputation for conserving energy, LED lights have been leading the lighting market. Still, it is crucial to understand how much electricity they use before making the decision. In this article, we will explore the world of LED lights, exploring their electricity usage and shedding light on their overall cost-effectiveness. By the end, you'll have a comprehensive understanding of how LEDs live up to their reputation as an efficient lighting solution.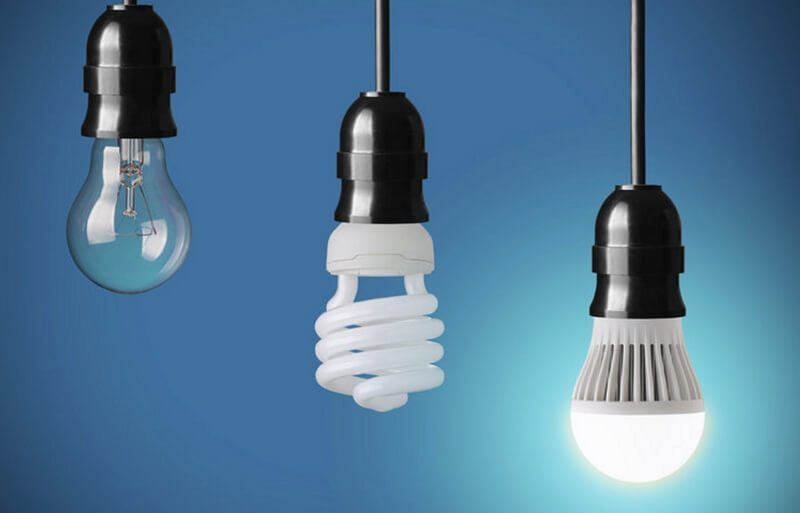 Part 1. An Overview of LED Lights
We have come a long way from Thomas Edison's light bulb and improved at every step for efficiency. Light-emitting diode (LED) is a popular source of light in today's modern world. The secret lies in their unique construction. LEDs consist of semiconductors that emit light when an electric current passes through them. The semiconductor materials used in LEDs have the incredible ability to produce light without generating much heat, making them highly efficient light sources. They are distinguished by their narrow-spectrum, non-thermal photon emission, and energy-saving properties.
Today these lights come in various shapes and sizes, catering to the lighting needs of almost everyone. LEDs are highly practical, and that's the reason they are almost everywhere around us. Whether it's a car's dashboard or your bedroom, these lights are what keeps your world sweeping away in the dark.
Part 2. Advantages & Disdvantages of LED Lights
Advantages
The popularity of LEDs is mainly for their energy-efficient properties. Several researches suggest that these are 75% to 85% more efficient than incandescent bulbs. Even if you don't trust this number, just know that the energy saving is still significant enough to reflect a reduced expense on your electricity bill.
Another commendable feature of LED is the longevity they have to offer. The longer lifespan of these bulbs is mainly related to the fact that their design has fewer working parts that may burn out or break over time. Many manufacturers claim that their LEDs will last years, and they are right about it.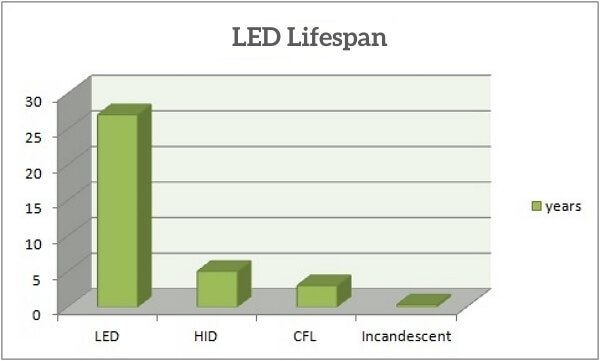 Since the energy consumption of these lights is low, it leads to lower heat emissions as well. LED lights, regardless of their size and power, generally produce less heat. Thus, making them touchable even if they were on for several hours. Incandescent bulbs, on the other hand, may seem like a competing option, but emits a relatively high amount of heat.
Last but not least, LEDs come in a wide range of sizes, colors, and designs. LEDs are used in several ways, such as household lighting, commercial buildings, automotive lighting, streetlights, electronic displays, and many other appliances. Their efficiency and versatility have made them the go-to option for any sort of lighting needs.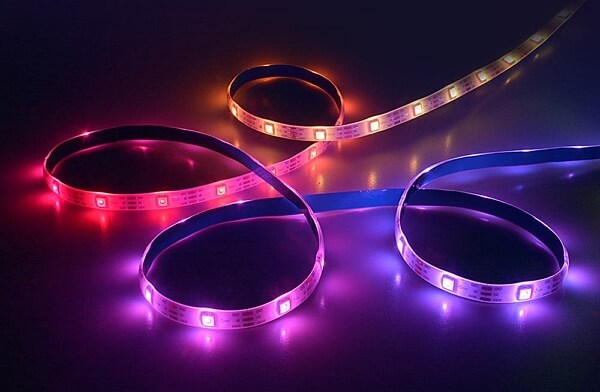 Disadvantages
Some people have talked about how the blue light from LED lights might affect our sleep and eyes. But don't worry! Many newer LEDs have settings that let you change the color of the light to a warmer and more soothing tone. This helps reduce any potential negative effects on sleep patterns and eye health.
LEDs are relatively high priced compared to traditional incandescent or fluorescent bulbs. This high initial cost is compensated through reduced energy bills and high durability. If we consider the entire usage period of LED bulbs, they tend to demand less maintenance and replacement, eventually making them a better option.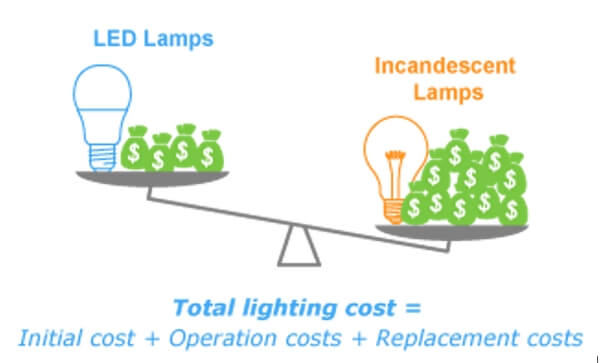 Another drawback of these lights is that they aren't widely compatible with traditional options. Most buildings have dimmers to control light, but these dimmers do not work quite efficiently with LEDs. Thus, the user needs to install LED-compatible dimmers to get the most out of their lights.
Part 3. Does LED Lights Increase Electric Bill?
The straightforward answer is No! LED lights do not increase the electricity bill even if you keep them on for several hours a day. This is because the innovatively designed to consume less electricity, which in turn means low electricity bills. The major reason is that these lights convert most of the energy they consume to light immediately, causing a very small fraction to be utilized for heating. This means the carbon emission is low, making them an environmentally-friendly option as well.
Compared to traditional light sources, LED lights are far more efficient, and that's why they have been replacing other types of lights very rapidly. Even at first glance, the energy savings are significant and quite impressive. There is no possible way that our electricity bill will increase because you opted for LED lights compared to other traditional sources.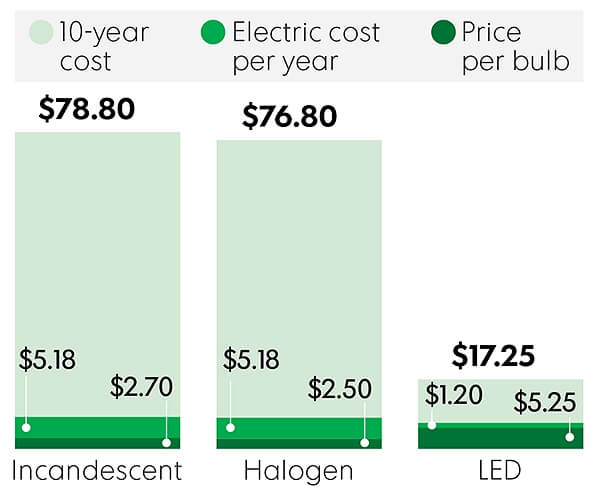 Part 4. Do LED Lights Cost a Lot to Keep on All Day?
The cost associated with LED lights is dependent on several factors, such as watts and the number of hours you keep it turned on. Regardless of all these factors, there is no doubt that it will still cost significantly lower compared to other lighting options.
The main idea behind these types of lights is to allow users to keep them turned on for extended hours without worrying about anything. Thanks to the longevity and less energy consumption, this is an ideal choice for places that require lights for extended hours, such as schools, offices, and other commercial and residential arrangements.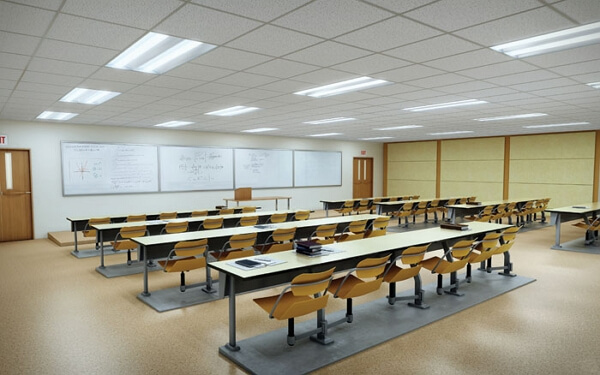 Bonus: Check This Highly Energy-Efficient LED Light
By now, we know that LED lights are surely a better option. But there are countless LED bulbs on the market that claims to be superior in quality and functionality than other. That's why we will be introducing a leading bulb that has been tested and proved to outperform other variants in the market.
AiDot Linkind ST64 Smart WiFi Vintage Light Bulb is the perfect blend of style, efficiency, and affordability. It distinguishes itself through its retro style, bringing an antique flare to any room it's added to. This smart bulb can be operated over wifi through the AiDot app and voice control, making it compatible with smart devices such as Alexa and google home. It is not just a regular bulb that needs to be operated solely from a switch.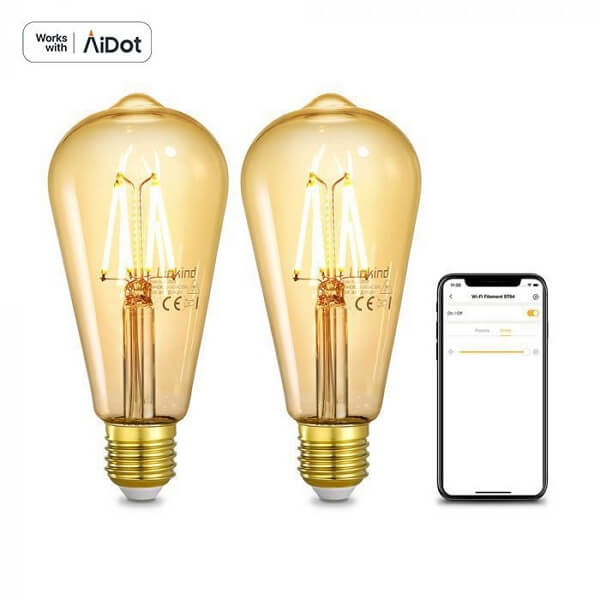 Antique Filament Look and Modern Technology Combined

Smart App Control & No Hub Required

Hands-Free Voice Control; Full Compatibility with Alexa and Google Assistant

5%-100% Dimmable Feature; Customizable Lighting for Various Mood

Saving 90% on Electricity Bill; Providing Longer Lifespan
[Bonus Now]: Here is an exclusive coupon code only found in blog posts. Save it now (AiDotBG01) and get 10% off at AiDot mall!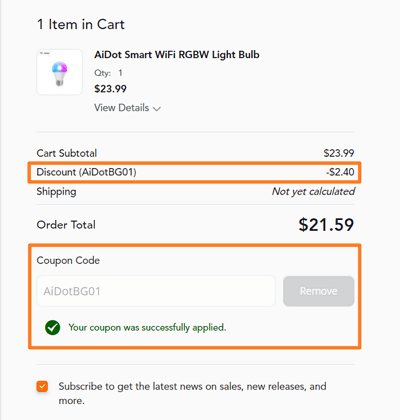 Final Thoughts
In this article, we tried to answer the question, "Do LED lights use a lot of electricity?" in as much detail as possible. It is true that LED bulbs tend to save much more energy than other alternatives, such as incandescent or fluorescent bulbs. This is mainly achieved through the mechanism that makes up an LED bulb. It is designed in such a way that most of the electricity it consumes is converted to light right away, leaving very little room for energy wastage.
Now that you are aware LED lights are the way to go, you must consider AiDot to be your smart home partner. Their lighting solutions are not just affordable but also sustainable. So, what can be better than having an all-in-one bulb that is stylish, energy effective, sustainable and durable?