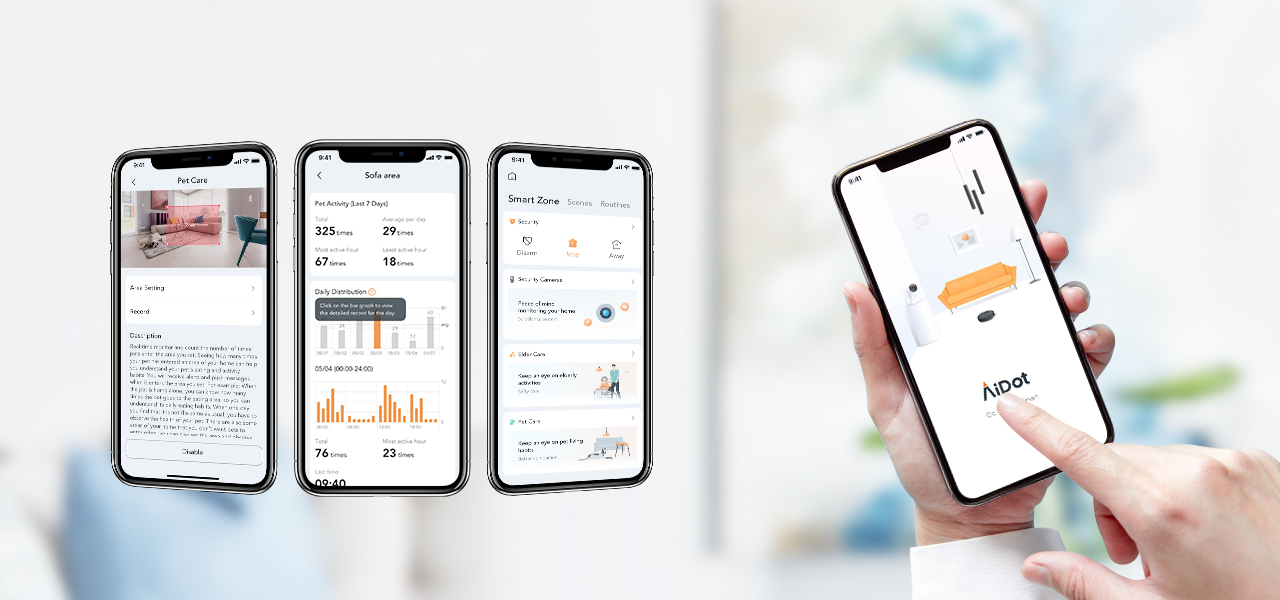 Currently, pet sitting app is a kind of popular app due to the growing number of home pets. Sometimes you are away from home, then you need someone or some smart devices to take care of them, that is why you need a pet sitting app. Not like the ordinary pet sitting app that provides the user with some services like dog-walking or drop-in visits, AiDot app upgraded a new function of Pet Sitting which is used to know more about the behavior of pets by AI detection and data statistics.
Part.1 Latest Pet Sitting Function of AiDot App
AiDot has released a new advanced function called Pet Sitting in the app. This function is designed for all pet owners for caring and monitoring their cuties. Before starting Pet Sitting, a security camera of AiDot is necessary to work as a carrier. You can select an indoor security camera to put it on the wall if you keep your pets indoors or an outdoor security camera on the front door if your pets live in the yard in AiDot official store.
After that, the goal of this advanced AI feature: understanding better about the living habits of your little ones can be achieved easily. In this part of AiDot app, you can create several zones in the areas of the whole screen. For instance, gaming zone, eating zone, and sleeping zone are good options to establish a standard daily routine like 5 times in the gaming zone, 3 times in the eating zone, and 2 times in the sleeping zone. With this daily routine of cuties, you will never need to worry about realizing its bad healthy conditions too late. You find that your cutie did not eat food in one day, there is no doubt that it is ill. You can take the treasure in the first place in case it becomes worse. On the other hand, an entry-forbidden zone like the kitchen is also useful. While your dog enters the kitchen, you will receive the rich notification that it has entered this zone, then you can use the two-way talk function to ask your dog to get out of the kitchen before it makes trouble.
With long-term use of Pet Sitting function, you could check the data statistics to understand the latest behaviors of your pets. In each set zone, many data will be represented for you. The last 7 days' activity including total times, average times per day, and most/least active time of your pets can be seen on the top. The second is the daily distribution for a selected date if you want to check the unusual data.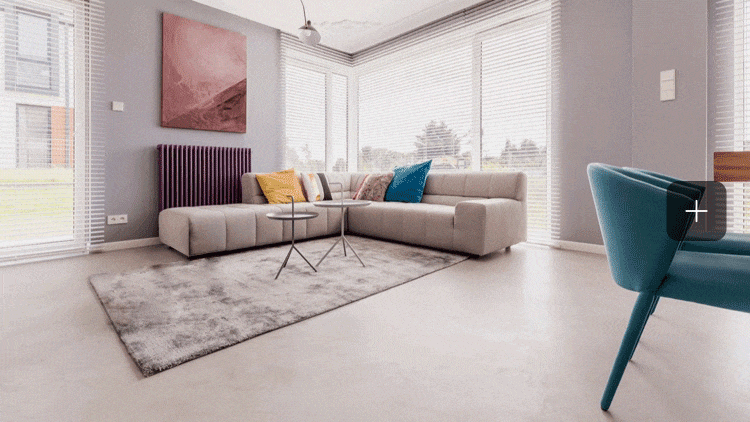 Part. 2 Free Indoor Security Camera from AiDot
On the basis of Pet Sitting function, AiDot has announced another huge surprise- buy the 18-month cloud service (1.99USD for one month), and get a free indoor security camera which is absolutely a big promotion. If you like the Pet Sitting, this gift is an ideal option: a security camera, smart app, and Pet Sitting function which form a good way to take care of your pets better.