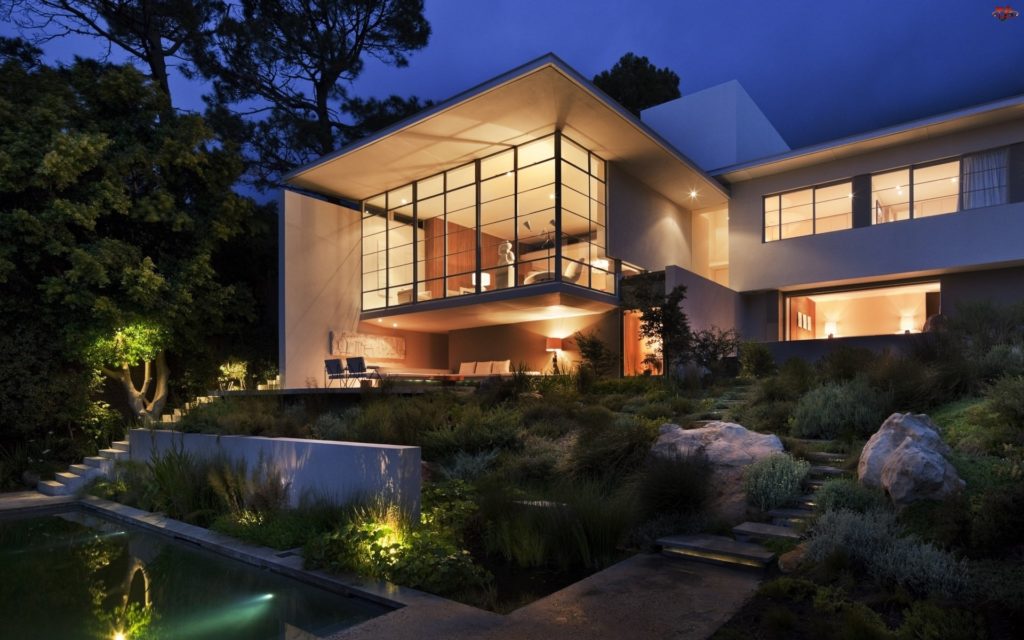 Solar lights are great ways to light up your home without having to use electricity. They can come in handy if you want to save money on your electric bill or reduce the carbon footprint that your home makes. In this article, we'll discuss some of the basic knowledge of solar lights so that you can decide if they're right for you or not and how to apply them to your home.
Part.1 What Are Solar Lights?
Solar lights are a type of light that uses solar power to provide light. They are usually used outdoors and for safety and security purposes. They are popular in areas where there is not a lot of electricity or where people are looking for aesthetic designs for their homes. Solar-powered household lighting can replace other light sources like candles or kerosene lamps. Compared to kerosene lamps, solar lamps have a lower operating cost because renewable energy from the sun is free. Furthermore, solar lamps produce no indoor air pollution, unlike kerosene lamps. Solar lights are a great way to get the most out of your money when it comes to lighting your home. They can be used for security purposes and for safety, which makes them a good choice for people who want to keep their property safe without having to pay high bills. Some solar lights have lots of colors can be selected, which is called color changing solar lights.
Part.2 How Do Solar Lights Work?
Solar lights are made up of a solar panel, a rechargeable battery, and a light source. The solar panel collects energy from the sun and converts it into electricity which is then stored in the rechargeable battery. The light source is used to produce light. The solar panel is a photovoltaic cell that absorbs the sun's energy and creates an electrical charge that moves through the panel. Wires from the solar cell are connected to the battery, which converts and stores the power as chemical energy until it's needed, such as to power a light at night or recharge a mobile phone.
Part.3 How Long Do Solar Lights Usually Last?
The lifespan of your outdoor solar lights will depend on the quality of the product, as well as its use. A reputable brand should be able to offer you a lifetime warranty. If you have purchased a low-quality item, then it is likely that your solar light will not last very long at all. If you are using your solar light regularly (for example: in your garden), then there is no need to worry about its lifespan being affected by frequent use - this can actually help prolong its life! On the other hand, if you are only using it occasionally or infrequently (such as during special occasions), then this may reduce its longevity and make it more susceptible to damage over time. Most solar powered garden lights are designed to work with a rechargeable battery, which means that they can be charged during the day and used at night when the sun goes down. The battery will usually last for several hours once fully charged, which should be enough time to get through a full night.
Part.4 Do Outdoor Solar Lights Still Work in Winter?
Solar lights are not affected by the weather or by the time of year. That means that they will work in any weather and at any time of the year. This is a great feature, but it also means that you need to take care of them so they can continue to function efficiently. Solar powered garden lights are a great way to light up your patio, walkways, and gardens at night. They can be placed anywhere there is direct sunlight during the day, such as on top of a pergola or next to your outdoor furniture.
Furthermore, the quality of your outdoor solar lights will affect how long they last. If you have purchased a low-quality product then it is likely that your solar light will not last very long at all. However, if you are using your solar light regularly (for example: in your garden), then there is no need to worry about its lifespan being affected by frequent use - this can actually help prolong its lifeThe best solar powered garden lights come with a rechargeable battery that will store the energy from the sun during the day so that it can be used at night. That means they won't need to be plugged into an outlet or wired up to anything, making them easy and convenient to use.!
Part.5 Types of Solar Lights
There are a variety of different types of solar lights on the market. Some products are designed to be used outdoors, while others are more suited for indoor use. If you're looking for something for your garden or patio, there are many options available to you. If you want something that provides security at night and during the daytime, look at our recommendations by clicking below.
Border and driveway solar lights
LED garden lights can be used to light up pathways in the garden and driveways. They are stylish, practical, and cost-saving. LED garden lights can totally replace traditional electric lights, so don't hesitate to take some of them home!
Outdoor solar landscape lights
Solar lamp posts are great to illuminate walkways and driveways, garden benches, gates, etc. These solar lamps are great for outdoor activities. They are practical and fancy, and easy to use.
Glowing Solar lights
Orbicular lights are a great way to add style and ambience to any home. Floating orbicular lights are especially fun for pool parties, giving off a relaxing glow as you relax in the water. These lights can also be used as garden lights to illuminate pathways or accentuate your favorite plants. They come in a variety of sizes and colours, including white, half-globe, and color-changing models.
Part.6 What are the Best Solar Lights
Solar lights are an environmentally friendly alternative to traditional battery-operated bulbs. They are often used outdoors and can illuminate pathways, yards, and gardens. Solar lights come in a variety of styles and sizes, each with its own unique features.
The AiDot solar landscape light is perfect for all your exterior lighting needs, including landscape lighting and wall lights. Its flexible solar panel provides up to 20% more photoelectric conversion rate, making it perfect for areas without an optimal shade or overhang. Its IP67 waterproof rating ensures that the light stays working even in terrible weather conditions, so you can use it during any season without having to worry about whether it will work. There are also 8 fixed colours and 1 auto-changing colour mode available for your choosing. This solar landscape lighting set of 2 is a professional and efficient way to protect your home, garden, and property. The Solar Panel is made of high-quality aluminum alloy with the waterproof grade IP65 waterproof rating, which is more resistant to corrosion and rust.
Featuring two brightness settings, Low Light Mode (12hr) and High Light Mode (6hr), these dusk-to-dawn solar landscape spotlights can automatically detect changes in brightness of the external environment and turn on or off without fail. For use at night, they are auto on at night and auto off at sunrise. This solar landscape light is designed with a longer working time of 30000 hours, which is energy-saving and eco-friendly. With FCC and CE certificates, it's safety is assured with an easy installation process.
We hope you have enjoyed our guide on understanding how solar lights work and the benefits they have for your home indoors or outdoors. There are many options to take to create a more aesthetic design for your home, save money and help the environment around you.