If you've ever shared your home with a furry friend, you're no stranger to the daily hassle of keeping your floors clean. The battle against pet hair, fur, fluff, crumbs, and dander seems never-ending—it is almost like a price we pay for all those sweet cuddles and loving moments. And as pet parents may already know, conventional vacuum cleaners often fall short when it comes to keeping up with constant shedding and mess.
This is where pet vacuums come in handy; they're specialized cleaning pieces of equipment designed to tackle the challenges thrown by our beloved pets. But are pet vacuums worth it? And do they live up to the promises of cleaner carpets and shedding relief? Let's uncover the truth behind their value.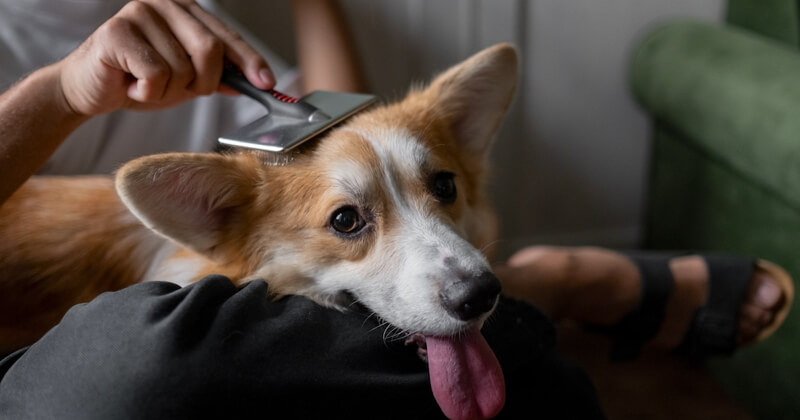 Part 1. Do Pet Hair Vacuums Really Work?
Pet hair vacuums are a lifesaver for pet owners who wish to keep their houses (and sanity) intact, whether you have a single pet or a whole furry family. These specialized vacuum cleaners are designed to fight pet hair and are adept at pulling them out of those nooks and crannies.
Even if your pet doesn't shed that much, a pet-specific vacuum cleaner can work wonders. This is especially true if you have high-pile carpeting, which tends to trap hair more effectively than standard carpet fibers. Plus, the thing about these vacuums is that they not only trap pet hair effectively but also capture dust, dirt, and dander. And when allergy season strikes, you'll appreciate the hypoallergenic environment that a pet vacuum can create.
Part 2. What Are the Benefits of a Pet Vacuum?
A pet vacuum can be a go-to for pet parents who wish to keep their living spaces free of allergens. Here are some of the benefits that come with owning a pet vacuum.
Effective Shedding
Pet vacuums excel at managing the troublesome shedding. Unlike regular vacuums that can clog up or throw in the towel when faced with pet hair, these specialized machines are built to handle it all. Plus, they often come with handy attachments designed for direct pet grooming, which can make your fluffy companion feel pampered while keeping your floors fur-free.
Enhanced Suction
Pet vacuums usually come with an enhanced suction power that helps get rid of stubborn strands of pet hair from all those corners of your home. They are equipped with a variety of attachments that help target pet hair hiding in your rugs and upholstery.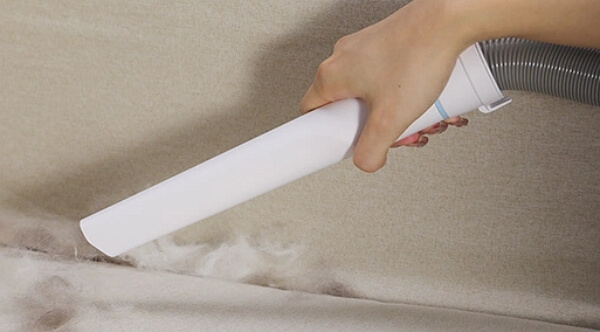 Low Noise Level
Remember that your pet's comfort matters, too. Standard vacuums used for homes may sometimes be a bit loud for our furry friends and intimidate them at times. Pet vacuums, on the contrary, are far more quieter since they're specifically designed to help keep your pet calm during grooming sessions.
An All-in-One Tool
If you're someone who has been battling with lint rollers and specialized cleaning products, pet vacuums end the hassle for you. A reliable pet vacuum is more like a one-stop shop for keeping pet hair under control. All you need is a weekly vacuuming session to leave your home looking and feeling cleaner.
Additional Accessories
As we already mentioned, pet vacuums are thoughtfully designed for pet parents. Thus, they come with unique bristles and special filters tailored for dealing with fur and dander. They also include accessories at times, including trimmers, de-shedding brushes, and grooming brushes, to cater to your pet's specific needs. Such tools can help you maintain your pet's coat and keep your home fur-free.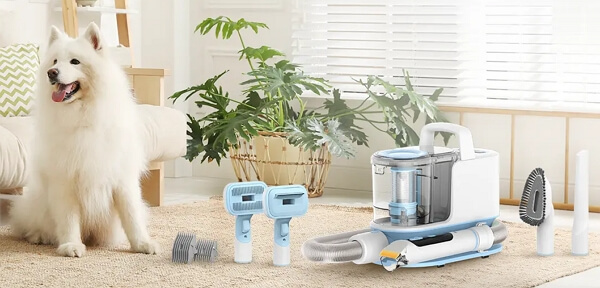 Part 3. Are Pet Vacuums Worth It?
Considering whether pet vacuums are worth the investment is a common dilemma for pet owners. The truth is, they can be a game-changer for pet hair and dander, but it depends on your specific needs and circumstances.
If you struggle to keep your floors and furniture free from pet hair, a pet vacuum is something you should seriously consider. Since they come with specialized brushes and filters designed to trap pet hair and allergens, they are far more effective than standard vacuums. Plus, they have powerful suction capabilities.
This means they can swiftly and efficiently remove stubborn pet hair from carpets, upholstery, and hard floors, saving you time and effort. This is particularly important if you or a family member suffers from allergies, as pet dander can enhance these issues.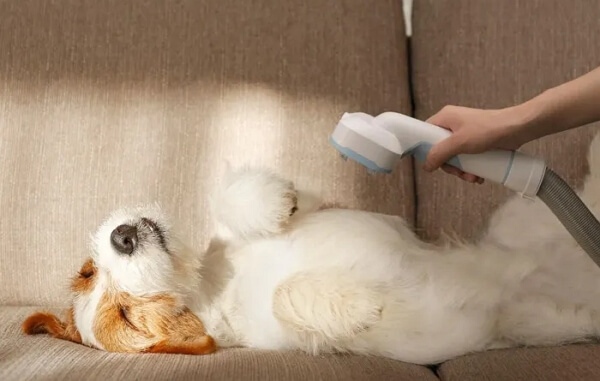 However, if you're thinking, "Are pet vacuums worth it?" You need to know that not all of them are the same. Lots of options are available on the market, each of them with their own pros and cons. Hence, compare your options and choose the best one.
Bonus 1: One of the Best Pet Vacuums oin 2023!
The Aidot Syvio Pet Hair Vacuum & Pet Grooming Kit has built a name for itself as one of the best pet vacuums in 2023. This multifaceted solution not only simplifies pet grooming but also elevates the cleanliness of your living spaces. At its core, this innovative device is a 5-in-1 wonder. This vacuum cleaner combines the functions of an electric trimmer, clipping guards, de-shedding brush, grooming brush, and cleaning tool, making it a must-have in your in your petcare routine.
One of its standout features is the ability to brush and vacuum in a single step, making it remarkably efficient. As you groom your pet, this pet vacuum effortlessly captures up to 99% of pet hair, preventing it from dispersing and settling around your home.
Noise can be a major concern when grooming pets and often causes them distress. This vacuum addresses this with a noise level of less than 60dB, considerably quieter than typical handheld vacuum cleaners or hair dryers. This noise reduction allows your pets to stay undisturbed and relaxed during grooming sessions. With an advanced telescopic tube, this pick also lets you access distant areas with ease.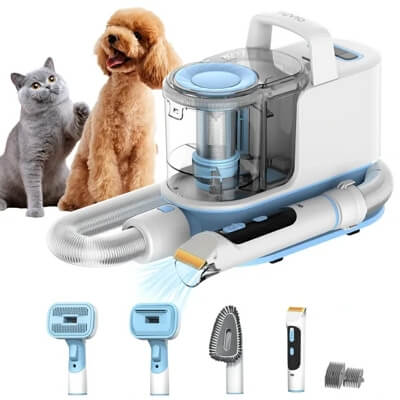 5-in-1 Vacuum & Dog Grooming Kit

Brush & Suck in 1 Step

Instantly Capture 99% of Hair

Low Noise Less Than 60dB

Long Runtime & Clear LED Display

1-Year Warranty & 45-Day No-Worry Return
[Bonus Now]: Here is an exclusive coupon code only found in blog posts. Save it now (AiDotBG01) and get 10% off at AiDot mall!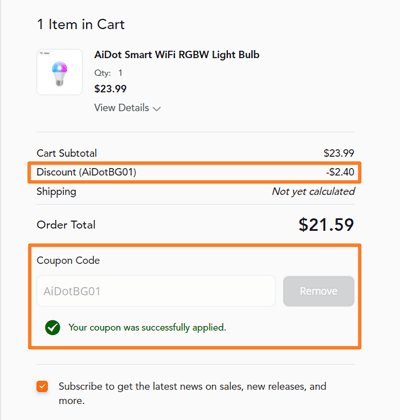 Bonus 2: How to Keep Your Home Clean From Pet Hair
Pet parents, we know the struggle of maintaining the pristine appearance of your home all too well. Here are a few valuable tips for fostering a hair-free haven for you and your loved buddies (from easiest to hardest).
Change food and water frequently to prevent mess and debris.

Decorate with washable rugs for easy cleanup.

Use a roll of tape to pick up pet hair from various surfaces.

Dampened rubber gloves can be a handy hair-removal tool.

Brush your shedding dog often to minimize loose hair.

Bathe your dog regularly to reduce pet hair in your home.

Keep your dog's living space clean to reduce hair transfer.

Use a Pet Hair Removal Tool on furniture upholstery.

Invest in a robot vacuum cleaner for daily pet hair maintenance.

Consider hiring a house-cleaning service for periodic deep cleaning.
Conclusion
The decision to invest in a pet vacuum ultimately depends on your specific circumstances and needs. These specialized vacuum cleaners can be a valuable addition to your cleaning arsenal if you have furry companions at home. They offer convenience, efficiency, and improved air quality by effectively tackling pet hair and dander.
While they may come at a higher price point than standard vacuums, their ability to simplify pet hair removal and maintain a cleaner living space could make them a worthwhile investment for pet owners who prioritize a tidy and allergen-free environment. And if you're looking for a worthwhile investment for your fur baby, Aidot Syvio Pet Hair Vacuum & Pet Grooming Kit is your way to a clean and mess-free living space. Moreover, AiDot has revealed an array of new offerings. Learn more about the AiDot Enhulk Cordless Electric Snow Shovel in preparation for the approaching snow season.