Whether you are a new pool owner or have had one for a long time, you probably know the frustration that can sometimes occur when trying to keep it clean. In fact, many people simply aren't sure about how to vacuum an above ground pool the right way. The good news is that keeping your pool looking great this spring and summer doesn't have to be a difficult chore. You can learn how to vacuum your pool without spending a ton of time or money. Let's take a look at this process.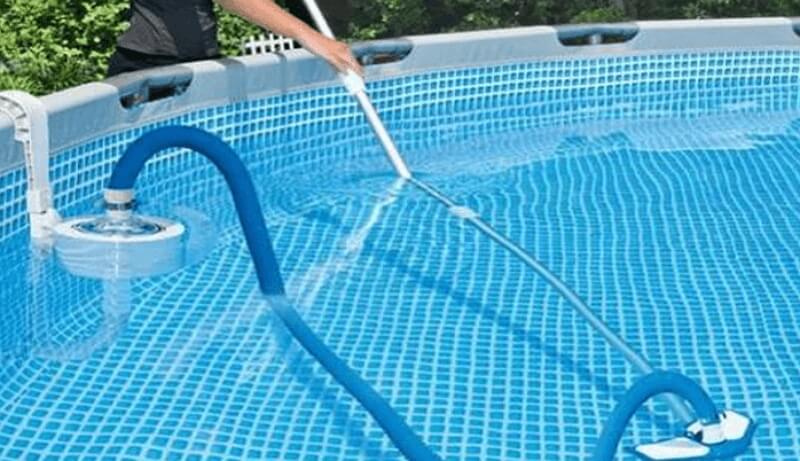 Part 1. How Does a Pool Vacuum Work?
When it comes to vacuuming your home, you probably have a pretty good idea of how the process works. A motor is used to create suction, which drags dirt and grim off of your carpet. This then gets trapped inside the vacuum. Sounds simple enough. But how does a pool vacuum work? You may be surprised to learn that the concept is somewhat similar in nature.
A pool vacuum contains a powerful pump. This pump is able to displace water, which requires a great deal of power. The water is then sucked into the vacuum through its head. As the water enters into the vacuums, it also transports dirt, sand, and debris along with it. These contaminants are then captured inside the vacuum by a filter bag. The design of this bag allows for the water to pass through but stops the flow of debris. This is where the things you suck up collect in the vacuum.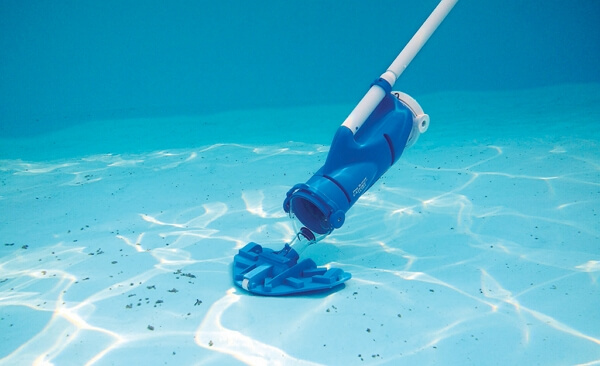 As you can see, the way a pool vacuum works is not that different of a concept from how your household vacuum functions. Instead of a motor creating suction to suck up debris in the air, a pump creates suction to suck up debris in the water.
Part 2. How to Prepare for Vacuuming Above Ground Pool?
Now that you know how a pool vacuum works, it is time to get started cleaning your own above ground pool. However, you don't need to jump straight in. There is a little bit of preparation that must take place before cleaning your pool.
The major thing you will need to do is get your vacuum ready. This involves selecting the vacuum head you want to use and attaching it. For many vacuums, this is a straightforward process, with the head simply clicking into place.
Next, you want to install the filter bag into the vacuum. Again, this part of the process can vary considerably depending on what vacuum you use. You'll want to follow the manufacturer instructions. Once this is complete, simply finish assembling the vacuum if applicable.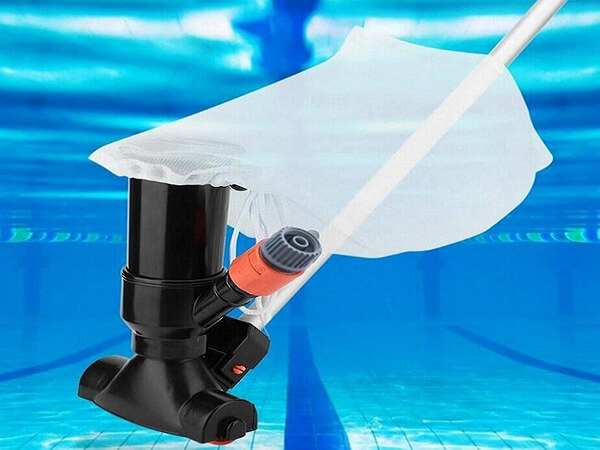 Of course, the next step is to ensure that your vacuum is charged. Again, follow manufacturer instructions to charge your vacuum if it has not been charged ahead of time. Once this is complete, you are ready to go.
Before beginning, a final thing that you will want to do is assess the status of the pool. Your above ground pool should have a water level of at least one foot in order for a pool vacuum to work optimally. If the water level is lower than this, it can cause motor damage and failure. You also want to ensure that there is no algae in the pool as vacuums are not able to handle this substance without clogging.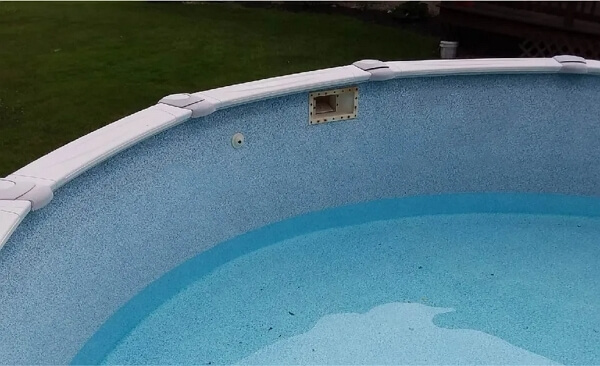 Part 3. How to Vacuum Above Ground Pool?
Once you have finished prepping your vacuum and surveying the status of your pool, it is time to get started with vacuuming. How do you vacuum an above ground pool? You'll be surprised at just how easy this process is.
The first step involves utilizing the telescopic pole, which is the most important tool for ensuring you can sufficiently reach every area of your pool. You will want to attach the telescopic pole to the vacuum and make sure it is secure. Next, carefully adjust it to the length that you wish to use based on the size of your above ground pool. You want to be sure that you can reach all areas of the pool easily.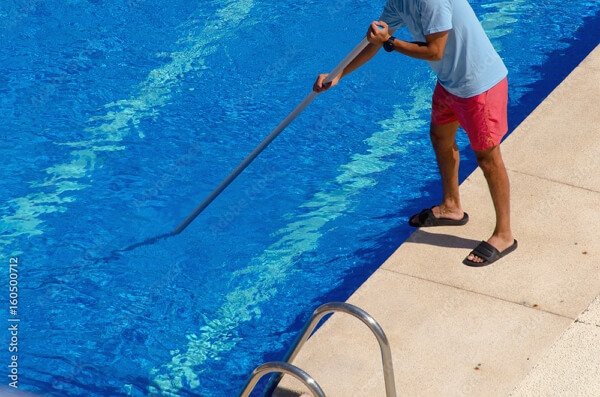 Next, you will want to gently lower the vacuum into the pool. Once it is submerged, you can turn the vacuum on. You will likely notice some air bubbles rising to the surface as air is cycled through. Once this stops, you'll know that water is being pushed through the vacuum. This is another step that may have some modifications depending on your specific type of vacuum. Thus, double-check your manufacturer's instructions before beginning.
Now that the vacuum is operating, you want to use an efficient technique to clean your pool. Typically, you will want to begin at the shallow end of the pool and work your way towards the deep end. Use long, slow strokes while moving the vacuum. This will enable the vacuum to efficiently capture any dirt and debris resting on the bottom of your pool.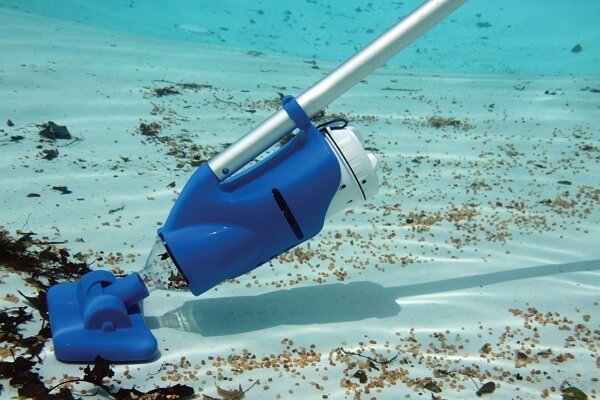 As you continue down the pool, ensure that you overlap your strokes. This will help make sure that you do not miss any areas. Failing to do this can risk leaving traces of dirt at the edges of your strokes. Overlapping your strokes by just an inch or two should be sufficient.
Continue to vacuum until you reach the end of the pool. Ensure that you remain slow and steady with your movements. If you vacuum too quickly, you can stir up the water, kicking up debris and preventing you from optimally cleaning the pool.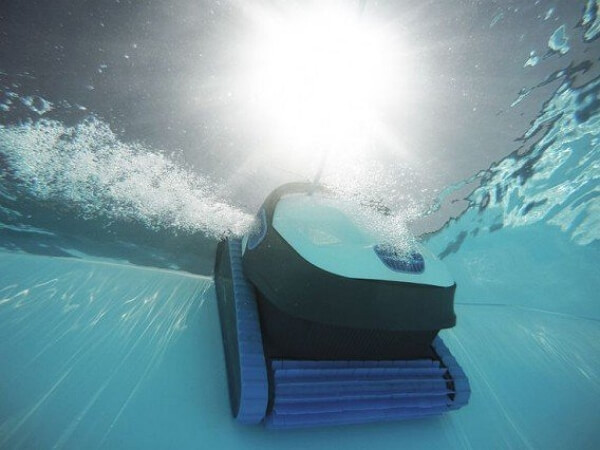 Once you finish cleaning the entire pool, you can turn off the vacuum, remove it from the water, and follow your manufacturer's directions in terms of cleaning and storing it. It's that easy to get a clean, beautiful-looking pool.
Part 4. Our Top Pick for Pool Vacuum!
There are many great vacuums on the market. However, we know you will love AiDot's Enhulk Cordless Pool Vacuum! From quick clean-ups to deep cleaning sessions, this innovative tool redefines pool care, making it an indispensable addition for pool owners seeking efficiency. Let's take a look at some of the impressive features of this vacuum.
Strong Motor & Powerful Suction

Long Runtime & Fast Charging

Multi-Purpose Vacuum Head

4 Reusable Filter Bags

7.3FT Telescopic Pole Included

Different Debris Handled
[Bonus Now]: Here is an exclusive coupon code only found in blog posts. Save it now (AiDotBG01) and get 10% off at AiDot mall!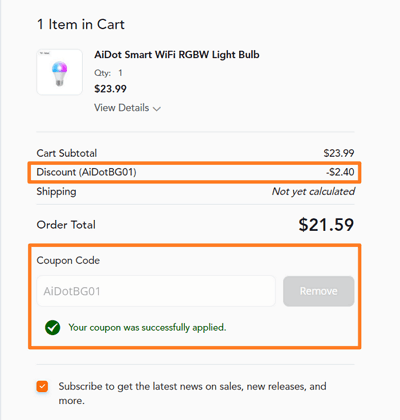 Conclusion
As you can see, it is relatively easy to clean an above ground pool, particularly if you have the right tools at your disposal. With AiDot's Enhulk Cordless Pool Vacuum, you can clean hot tubs, pools, spas, and more. Keep your above ground pool looking pristine this summer with a high-quality, affordable vacuum!