It is predicted that by 2024, more than 2.5% of American homes will be powered by solar lights. This will lead to the solar market size by $14.2 billion by 2031. There are so many reasons why a lot of individuals choose solar lights, including going green, reducing their carbon footprint, cutting energy bills, and being practical when it comes to utilizing the sun. However, as much as good solar lights can offer, there will be periods when they are not working due to some issues – causing hassle and problems in lighting up your home. In that context, it's important to know how to fix solar lights when there's a working issue. And this blog is here to help you do just that.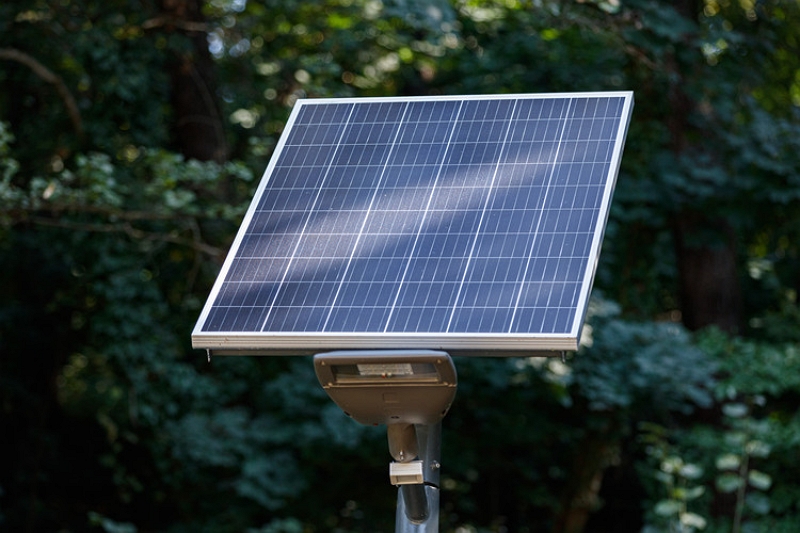 Part 1. How Do Solar Lights Work?
Solar lights work on the principle of utilizing the photovoltaic effect. With the help of solar cells, solar panels can absorb sunlight during the day, convert it into electricity, and store it in the battery, where it is used to power the light. The process is considered both a physical and chemical phenomenon.
Additionally, solar lights working is extremely efficient and require no additional energy sources or wiring – although it still depends on the type of solar lights you install in your home.
Solar lights are a cost-effective and energy-efficient way to light up any space. Not only do they reduce electricity bills, but they also help reduce carbon emissions by providing clean and renewable energy. This is especially true if you have a love for nature and wants to help Mother Earth in any way possible.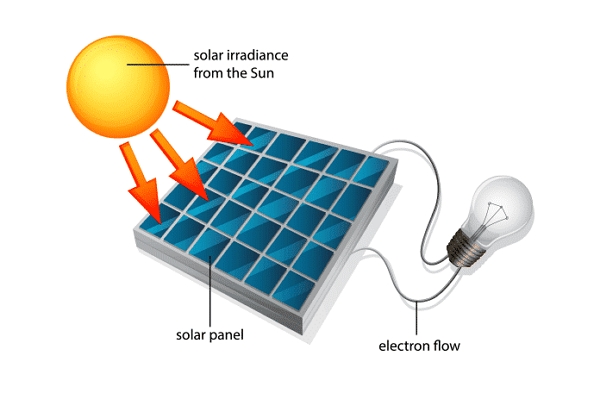 Part 2. Why Are Solar Lights Not Working & How to Fix?
We can all agree that solar lights are a great way to save money on electricity bills, as well as take advantage of the sun. However, there are times when solar lights not working properly. This could be due to a variety of factors such as lack of sunlight, incorrect installation, or even faulty parts. Whatever that may be, this part of the article discusses the common reasons why solar lights may not be working and how to fix them.
First Issue: Not Receiving Any Sunlight
Solar lights are a great way to save energy and money, but if they are not receiving enough sunlight, they won't be able to do their job. This may be because of some obstacles, such as trees or buildings, blocking the light from reaching its destination.
In case your solar lights not working at night, maybe it's time to place the panels in an area where they can receive enough sunlight. Keep in mind that repositioning the solar light in a more suitable location or adding reflective surfaces around it will increase its exposure to the sun.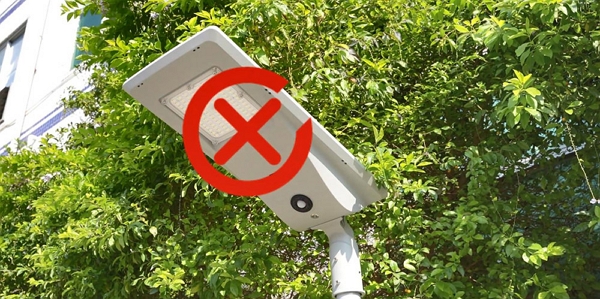 Second Issue: Their Batteries' Lifespan Just Ended
Batteries don't last forever. As the batteries in solar lights reach the end of their lifespan, they can become unreliable and inefficient – which can be a problem in lighting up your home.
The most obvious way to fix this is to replace the batteries with new ones. However, this time, try to look for batteries that are long-lasting and offer high-quality performance, such as a Nickel–metal hydride battery.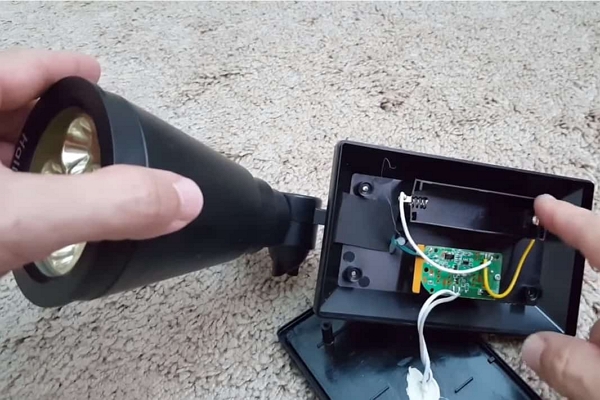 Third Issue: The Solar Panels Are Dirty
Another issue that may cause solar lights to stop working is that their panels are full of dirt. This can affect their efficiency and may even lead to short circuits due to small particles roaming around the panels.
This issue can be addressed by regular maintenance and cleaning to ensure that the solar panels are able to capture as much sunlight as possible. Additionally, investing in protective covers for your solar panels can also help reduce dirt and dust buildup, thereby increasing their efficiency.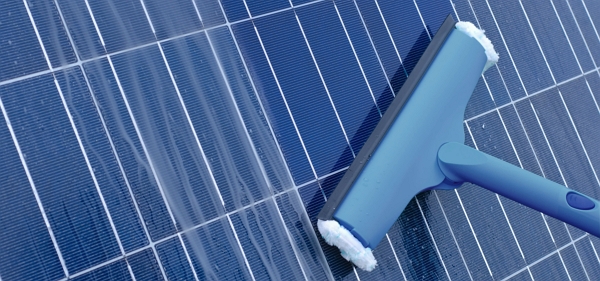 Fourth Issue: The Sensor Is Faulty
When the solar lights have a faulty sensor, it can cause them not to turn on or off at the right times and can even stop working altogether. This can be a major issue, as it will not only mean that you have no light but also that you have wasted money on something that is not working properly.
Try cleaning the sensor. If it's still faulty, try to replace the coating of the sensor and replace it with clear plastic wrap. If the solar lights are still not working, maybe it's time to change their sensor.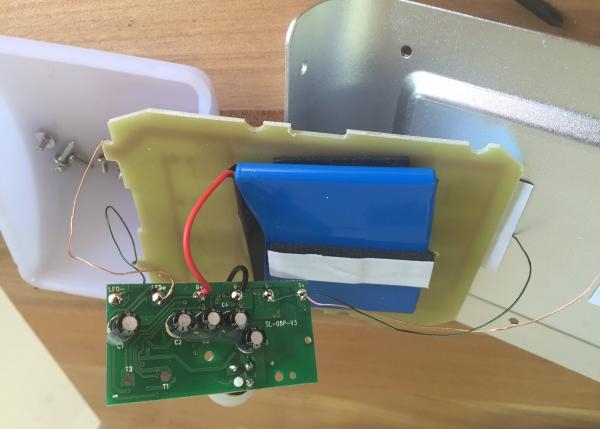 Fifth Issue: There's a Water Buildup in the Solar Panels
If your brand-new solar lights are not working, it's maybe because of the water buildup in the solar panels, which can cause them to malfunction and reduce their productivity. This is especially true if you don't care and maintain the panels properly.
To prevent this from happening, it is important to ensure that your solar panel installation is done correctly (to avoid water buildup), and that proper maintenance is carried out regularly. You may also consider installing a waterproof membrane or sealant around the panel's edges and ensuring adequate drainage for any excess water that may accumulate on top of the panel.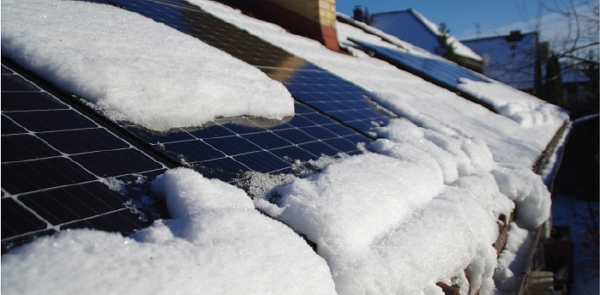 Bonus: If You Need New Solar Lights
The AiDot RGBWW Bluetooth Smart LED Solar Wall Lantern is a revolutionary product that combines the convenience of smart lighting with the power of solar energy. This lantern has a built-in Bluetooth connection that allows you to control it from your smartphone. You can adjust the brightness, color temperature, and even schedule when it turns on and off. This solar wall lantern also ensures that you never have to worry about running out of power (as long as there's sun), making it an ideal choice for outdoor lighting.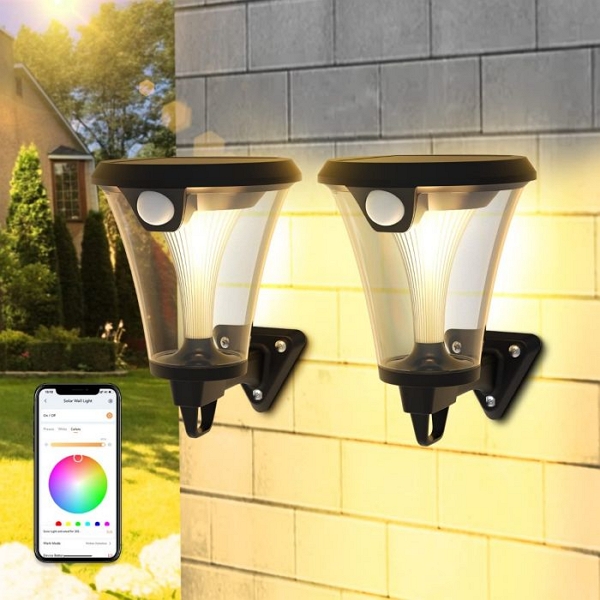 Control the lights via Bluetooth and the AiDot App (available for free download)

16 million colors and adjustable color temperature (4000K to 6500K)

Motion sensor mode with 120° detection range and 33ft detection distance

Dusk to dawn mode for automatic on/off based on surrounding lightness

Group control and timing function through the App

IP65 waterproof rating for reliable performance in various weather conditions
[Bonus Now]: Here is an exclusive coupon code only found in blog posts. Save it now (AiDotBG01) and get 10% off at AiDot mall!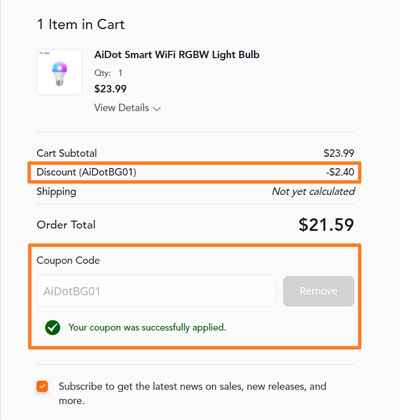 Conclusion
Solar lights are becoming increasingly popular as a source of energy due to their convenience and cost-effectiveness. However, like any other technology, solar lights can experience issues that need to be addressed, like lack of light output or damaged sensors. With the solutions given in this article, you can now take care, maintain, and get the most out of your investment when it comes to solar lights.
As a bonus hint, get AiDot Linkind Bluetooth Smart LED Solar Wall Lantern today and illuminate your home with a modern yet sophisticated LED solar light like this! Take your solar light game style to a whole new level with AiDot.