Flood lights have become more and more popular over the years – and for good reason. Not only it is used for security and illuminating outdoor spaces such as gardens, driveways, and parking lots, but it's also perfect to add an aesthetic appeal to any home. In the USA, flood lights are very common for home use, especially if it's in an area lacking natural light. In this blog post, let's delve into a closer look at the flood lights and learn about what to consider while choosing flood lights.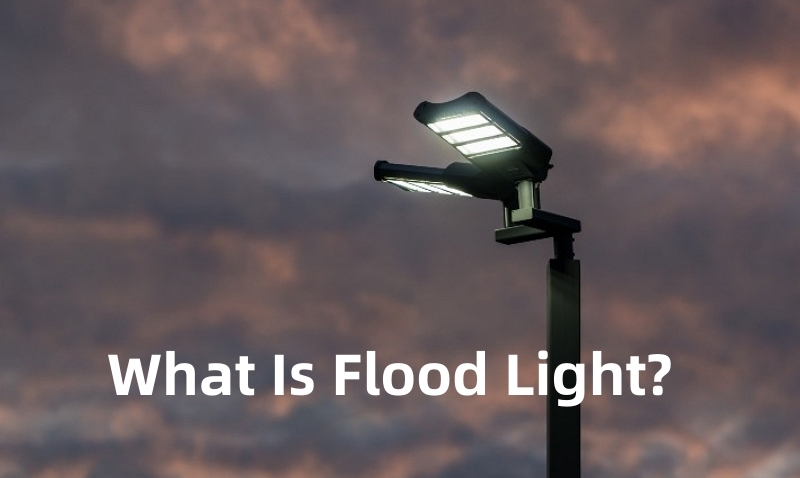 Part 1. What Is Flood Light?
A flood light is a type of lighting fixture that produces a broad and intense beam of light, typically used for illuminating a large area, such as a field, parking lot, or building exterior. Flood lights are designed to distribute light evenly, providing a wide coverage area and are often used for outdoor security lighting, sports events, or outdoor gatherings. They can be powered by electricity or batteries and come in a variety of sizes and shapes, including portable and fixed options.
A flood light is called so because it floods or saturates a large area with a broad and intense beam of light. The light produced by a flood light spreads out over a wide angle, illuminating a large space, and creating the impression of a flood of light. The term "flood" is used to describe the broad distribution of light that floods the area, similar to how a flood of water would fill and cover a large area. The term "flood light" is commonly used to describe this type of lighting fixture because it floods the area with light, providing a wide and even coverage.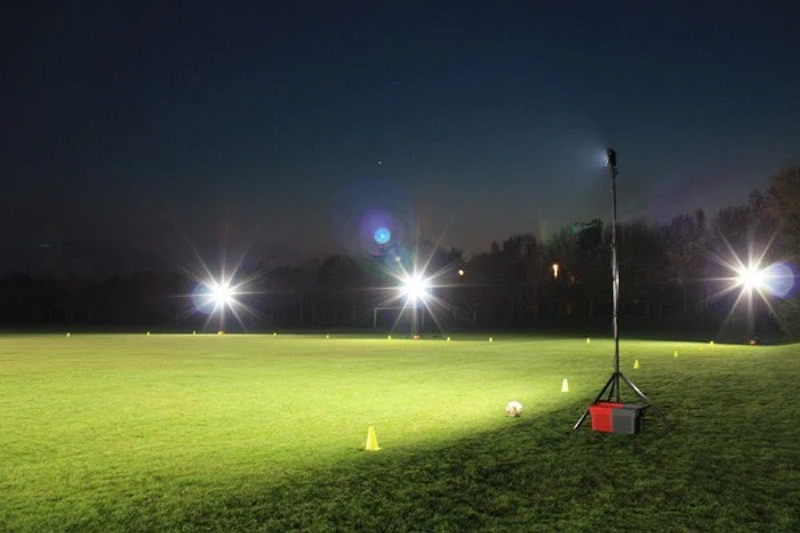 You may wonder what's the difference between a regular light and a flood light. The answer is the main difference between these two types of lights is their intended use. Regular lights are designed to provide general lighting for a room or space, while flood lights are designed to provide bright and focused light in a greater space.
Flood lights are also often brighter than regular lights, and they can be adjusted to provide a wider or narrower beam of light depending on your needs. Conversely, regular lights are used for indoor lighting, and provide a softer, more diffused light. They are great for illuminating a living room, bedroom, or dining area, where you want to create a warm and welcoming atmosphere.
Part 2. What Are Flood Lights Used For?
The primary function of floodlights is to provide a broad-beamed, high-intensity light across a wide area, making them ideal for illuminating large outdoor spaces. One of the most common uses of floodlights is to provide security lighting for homes, businesses, and public spaces. They are also used in parking lots, sports fields, and other outdoor areas that require high levels of light.
Outdoor events such as concerts, festivals, and theatrical performances also take advantage of using flood lights because they are designed to provide ample lighting to ensure that the event is visible and enjoyable for all attendees. Lastly, floodlights can also be used to highlight specific features of a building or landscape. They can be strategically placed to draw attention to architectural features or outdoor sculptures, for example.
In this part of the article, let's also explore the many benefits of flood lights – particularly the LED ones, and why they have become such an essential tool for homeowners and businesses alike.
1. Energy-Efficiency
One of the biggest advantages of LED flood lights is their energy efficiency. Traditional flood lights consume a lot of energy and are therefore expensive to operate. LED flood lights, on the other hand, use significantly less energy, which translates into lower operating costs.
2. Durability
In addition to being energy-efficient, LED flood lights are also long-lasting and durable. They have a lifespan that is up to ten times longer than traditional flood lights, which means that you will need to replace them far less often. This not only saves you money on replacement costs, but also reduces the environmental impact of frequent light bulb disposal.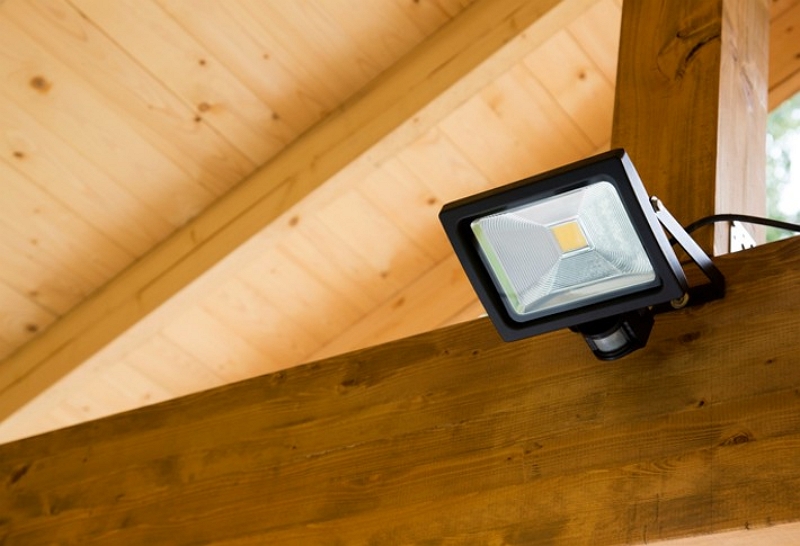 3. Directional Lighting
Unlike traditional lighting fixtures that emit light in all directions, LED flood lights emit light in a specific direction, providing more focused and controlled lighting. This means that you can direct the light exactly where you need it, making them perfect for highlighting specific areas mentioned above.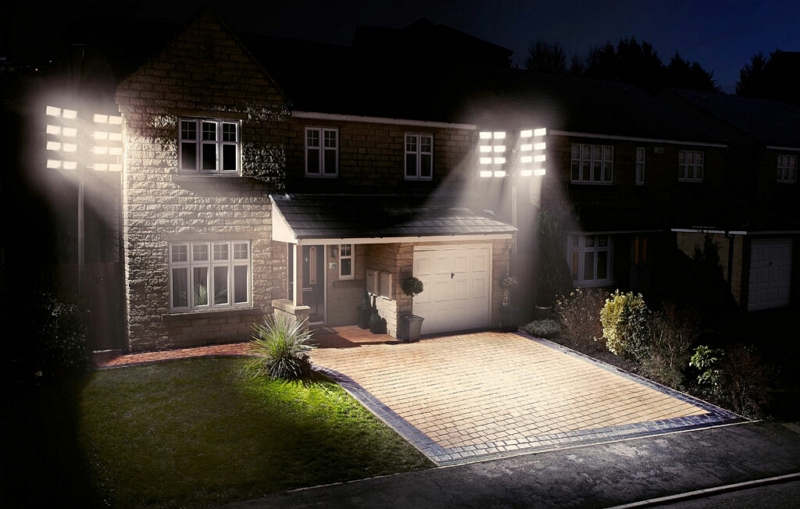 4. Property Safety
LED flood lights can prevent break-ins and burglaries by creating a well-lit environment around your property. A well-lit area helps to deter thieves and burglars who prefer to work in the dark. Therefore, flood lights offer a fair amount of security especially if your property doesn't possess any surveillance system.
Part 3. What to Consider While Choosing Flood Light?
Whether you need a flood light for your home, business, or outdoor space, there are certain factors you should consider before making a purchase. This blog post will guide you through the essential factors you need to consider when choosing a flood light, to help you make an informed decision that suits your specific needs.
Lumens
Lumens are the measurement of the amount of light that a bulb produces. The higher the lumens, the brighter the light. For flood lights, the recommended lumens range from 700-1300 lumens, depending on the size of the area you want to illuminate.
Color Temperature
Color Temperature is measured in degrees Kelvin and refers to the color of the light produced by the bulb. For outdoor lighting, a color temperature of 2700-6500K is highly recommended, as it produces a warm, inviting glow.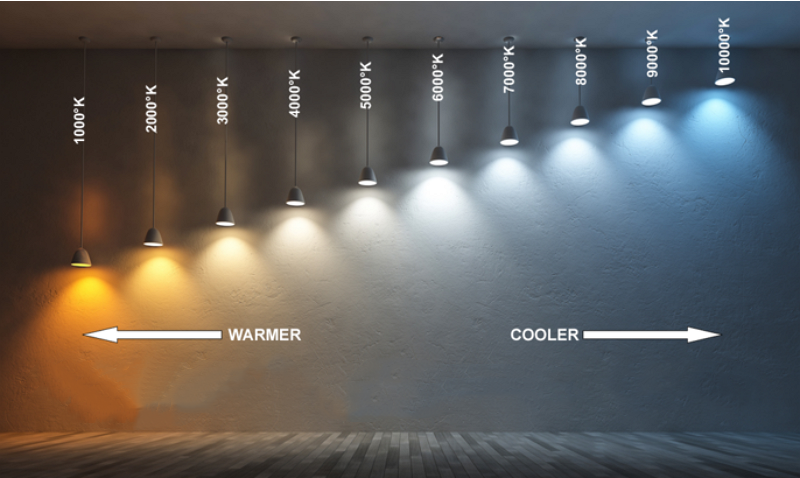 IP Rating
The IP rating is a measure of the degree of protection that a light fixture has against the intrusion of solids and liquids. Flood lights that are designed for outdoor use should have a minimum IP rating of 65 to protect them from the elements.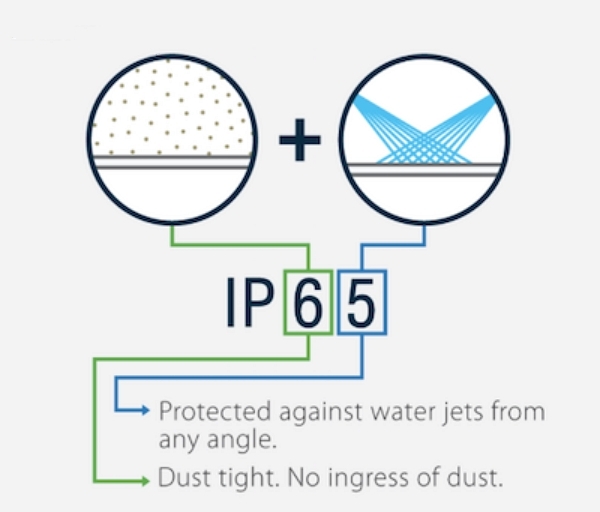 Glass Housing Type
Tempered glass is a common choice for flood lights because it is strong and resistant to damage. Moreover, a housing of die-cast aluminum is recommended for a more durable and reliable product.
Beam Angle and Control
The beam angle is a crucial factor to consider as it determines how much area the flood light will cover. Also, with modern technology, there are now flood lights that come with remote control, which makes it easier to adjust the light. This is especially beneficial if you mount the flood light in a hard-to-reach area.
Part 4. Check This Ideal Smart LED Flood Light
The AiDot Smart RGBW LED Flood Light is an ideal choice for anyone looking for a smart home lighting solution. With its advanced features and smart technology, this flood light is the perfect addition to your smart home ecosystem. The product also provides a sleek and modern design that will enhance the look of your house, while also running powerful lighting. Here are some of the many standout features of the product: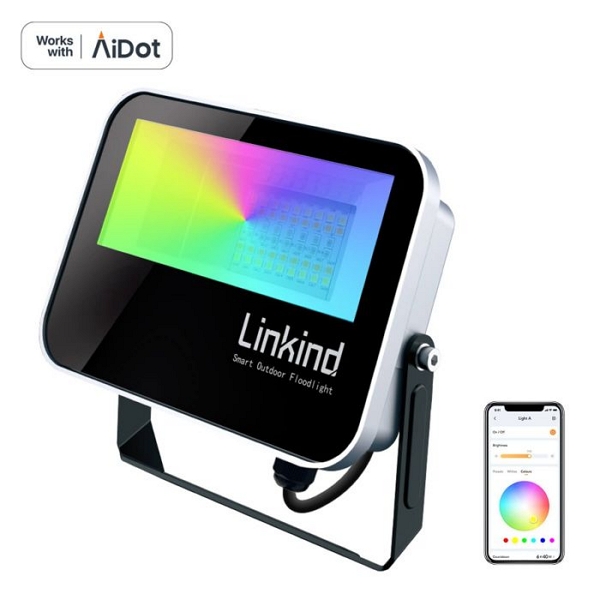 Made of durable high-heat dissipation die-cast aluminum housing and tempered glass.
Timers can be set to auto turn the flood lights on and off, enabling smart customization.
5%~100% dimmable color-changing flood light provides a range of colors for various celebrations.
150W equivalent flood light saves more than 80% of electricity and provides up to 25,000 hours of lifespan.
Can change colors according to music rhythm via AiDot App, and offers both preset and DIY scene selection for a better atmosphere.
[Bonus Now]: Here is an exclusive coupon code only found in blog posts. Save it now (AiDotBG01) and get 10% off at AiDot mall!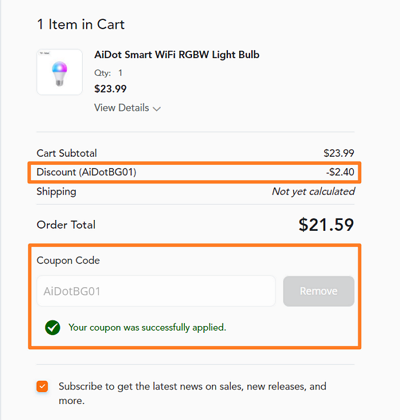 Conclusion
In summary, flood lights are high-intensity lights that provide wide coverage of light for a variety of outdoor and indoor applications. Whether you need a flood light for security purposes, outdoor events, or simply because you want to light up your yard, there are many options available. With products like AiDot Smart RGBW LED Flood Light, you are looking for a high-quality and energy-efficient lighting solution that helps with safety and creates an inviting outdoor space.