As a homeowner in today's world, you're faced with a myriad of technology options for your home, including smart TVs, smart lights, security systems, and more. This plethora of choices can be overwhelming, especially if you're unfamiliar with how these products work and what you want. One of the most significant tech items to consider is smart lighting. If you're feeling uncertain about whether to go with smart bulbs or smart switches, don't worry; our smart lighting expertise can help bridge the gap and provide some background information. In today's post, we'll explore the topic "smart bulb vs smart switch", helping you decide which option best suits your home's unique needs.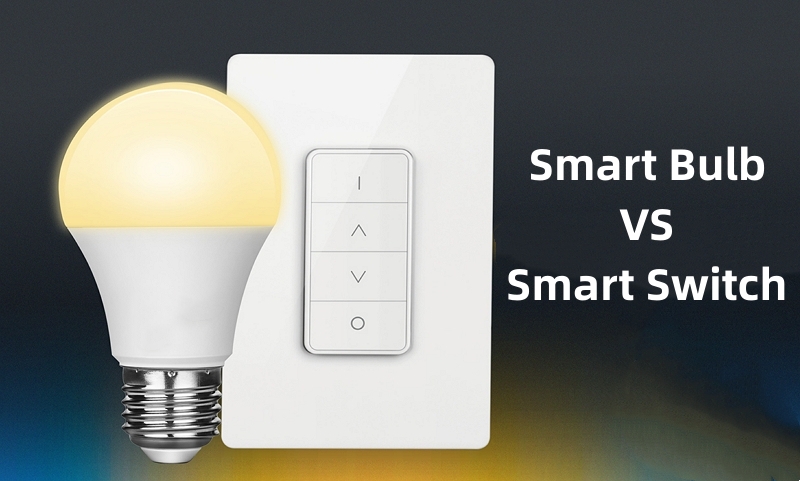 Part 1. What Are Smart Bulbs and How Do They Work?
Smart bulbs are LED lightbulbs that are infused with smart tech. These internet-capable bulbs can be used in place of your regular light bulbs and provide a way to control the color and intensity of light in your home. They screw directing into your already-existing light fixtures and then they connect to your Wi-Fi, giving you the ability to pair them with whatever controls you need. These smart bulbs pair with an app that you can keep handy on your phone or tablet, meaning that you can set light schedules, use smart home assistants to control them, and well as save your favorite settings!
You can use smart bulbs both for fun and for function, as they do help with energy and cost savings. They also provide a sense of security when you have them set to turn on for you before you get home, or if you are away on holiday to deter intruders.
Part 2. Pros & Cons of Smart Bulbs
As with any product, there are upsides and downsides to consider. Smart bulb can be a fantastic smart lighting feature but knowing both the pros and the cons is important when making this decision.
Pros:
Installation is easier to handle, as they simply screw into an existing fixture
You can control your smart bulb from anywhere using an app or even voice control
Can create a whole mood-enhancement element with color and levels in any room
Better for rented spaces where you cannot change the structure of the electrical system
Good for controlling individual bulbs on a multi-bulb fixture, like a chandelier
Great for parties and holidays, making setup for events an easy task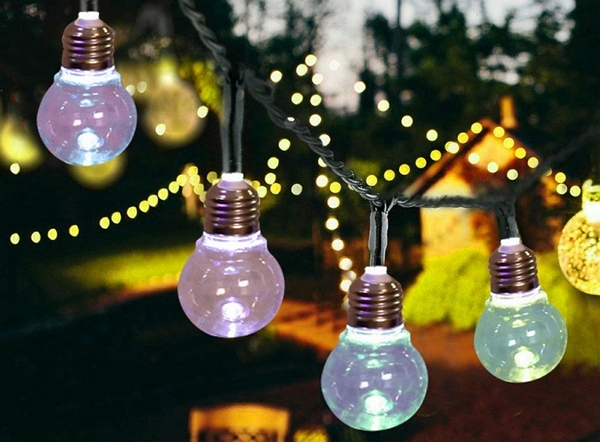 Cons:
Each bulb requires individual setup and activation, taking up a large portion of your day
The light switch must remain "on" for smart bulbs to work as more than just a plain light, because when you turn the switch off you lose all wi-fi connection to the bulb
Require a learning curve on how to control and manipulate via the app
Each bulb would need to be switched out within your home if you want to control every single light, meaning you would be spending a lot upfront for a large amount of new smart bulbs
Part 3. What Are Smart Switches and How Do They Work?
Smart switches are designed to control your lights through wireless means and can be used in place of regular light switches. They essentially control the flow of electricity to them. Once you have one of these hooked into your home's electrical system, you can use its Wi-Fi capability to get it set up on an app to control via voice command or remote! You are able to control schedules for your lights, as well as control the brightness of your home's lighting in different areas. And yes, smart switches can still work just like your classic switches with on/off functions.
As with smart bulbs, smart switches provide some excellent functionality. They, too can be set to schedules for security purposes, making it so that you never have to come home to a dark house. They also do a wonderful job of helping keep your energy savings in a good range.
Part 4. Pros & Cons of Smart Switches
Here is a quick list of the good and the bad to keep in mind when it comes to installing and using smart switches, just to help you make an informed decision.
Pros
Set-up is faster and covers more space, as one switch can control multiple outlets and lights
Incredibly user-friendly for the whole family and can be set up for app control
Can control the light's level of intensity easily with dimming features as well as on/off functions
Ideal for rooms with hard-to-reach light fixtures that you can't easily switch out bulbs, such as rooms with high ceilings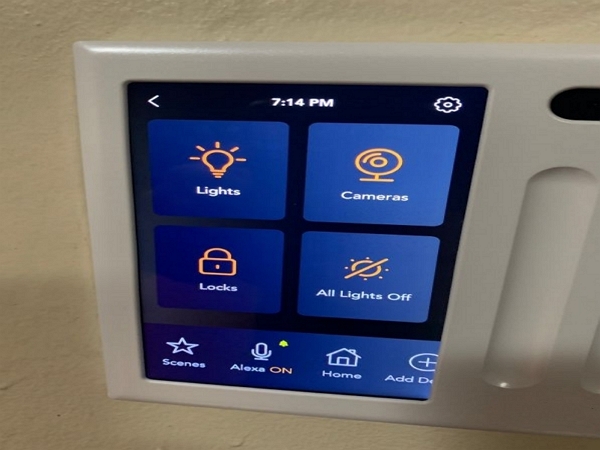 Cons
Installation requires a professional electrician to wire them into your home, unless you happen to know your way around electrical wiring
No fun colors come with this bit of tech
Most smart switches require a neutral wire, which not all homes have (especially older homes built before the 1980s)
These smart switches cannot control individual bulbs on a multi-bulb light
Part 5. Smart Bulb VS Smart Switch: Which One to Choose?
Which option you should go with is a bit more of a matter of preference in most cases. Both smart bulbs and smart switches give you greater control over the brightness in your home, as well as offer ways to control your lights without having to get up from your couch! So, which one would be a better choice for your home? Let us explore a few ways to help with this decision:
1. It's Better to Choose Smart Bulb When...
You want to add colors to your lights for a sense of mood enhancement or novelty
You want your smart tech to blend seamlessly into your décor
You want an easier installation with no need for an electrician visit
You want to enhance both your indoor and outdoor lighting
You want to have individual control over a multi-bulb fixture
If you think you may be ready to take this leap forward into the smart future, then take a look at our AiDot Smart Flood Light Bulb. It is a smart lighting solution that allows you to customize your lighting with vibrant colors and animated lighting effects via the AiDot APP. With AiDot LED bulbs, you can create the perfect ambiance for any occasion. Whether you're hosting a party, relaxing at home, or getting work done, AiDot has got you covered.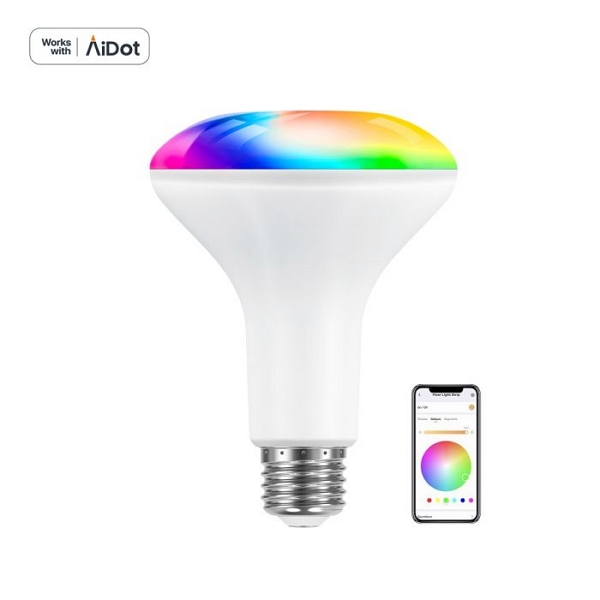 Customizable colors: Choose from over 16 million colors and adjust the brightness of the dimmable white light from soft to cool (1800k-6500k).
Group control: Easily control multiple LED bulbs with the AiDot APP from anywhere, so you'll never forget to turn off the lights.
Music sync: Experience every beat of your favorite tunes with color-changing bulbs that sync to the rhythm of your music. Choose from party, dynamic, or soft rhythm settings depending on your preferences.
Schedule & timer: Set schedules and timers to turn your lights on/off automatically, helping you save energy and create a convenient daily routine.
Voice control: AiDot LED bulbs work with Amazon Alexa and Google Assistant, allowing you to control your lights hands-free with simple voice commands.
[Bonus Now]: Here is an exclusive coupon code only found in blog posts. Save it now (AiDotBG01) and get 10% off at AiDot mall!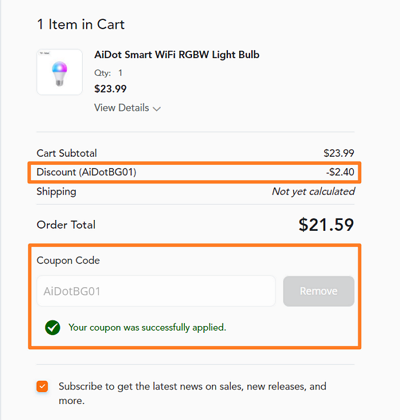 2. It's Better to Choose Smart Switch When...
You are looking for ease of use and wider functionality
You do not want to buy new bulbs for every light fixture in your home
You want to control multiple items with one switch
You want less upfront cost
You have lighting fixtures that are hard to access, such as on vaulted ceilings
Part 6. Of Course You Can Keep Them Both!
While keeping both is not a necessity, you can absolutely choose to do so. We will tell you that they do sometimes create issues when used in tandem on the same equipment, though. However, many companies are now creating these as sets that can work well together! As we mentioned previously, smart bulbs require staying switched "on" in order to function correctly. If you decide to keep both of these smart home systems, just keep that in mind and opt to keep your smart bulbs on their own switch instead of your smart switch. Also, if you decide to keep both in use for your home, we recommend finding ones that will run on the same smart home platform, so you only need to open one app instead of two or three.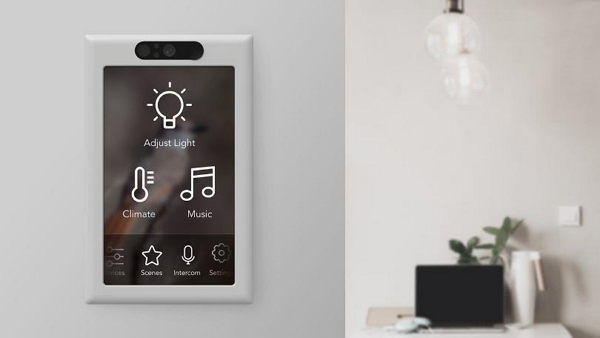 Conclusion
When it comes to choosing between smart bulbs and smart switches for your home's lighting needs, the decision ultimately depends on your specific requirements. If you're looking to add a splash of color and variety to your home lighting, and want the convenience of remote control through an app, then a smart bulb may be the ideal choice. However, if you're after a more straightforward solution that can be easily operated by anyone, including young children or seniors, then a smart switch could be the way to go. As these smart lighting options represent a significant investment in your home, it's essential to take your time and do your research before making a decision. We hope this article has provided you with some valuable insights into the world of smart bulbs and switches, and wish you the best of luck in setting up your home's smart lighting system.