With the rise of smart homes and the growing demand for energy-efficient lighting, wireless lights have become an attractive option for many homeowners. Wireless lights can be controlled from a distance using remote controls, smartphones, or voice commands, allowing for greater control over the environment as well as energy savings.
In view of the seen popularity of wireless lights, its market has an anticipated value of over $1.67 million based on Future Market Insights' data. The said information may be true or not but still, with the increasing popularity of wireless lighting, it is no wonder that it has become one of the most sought-after technologies in today's market.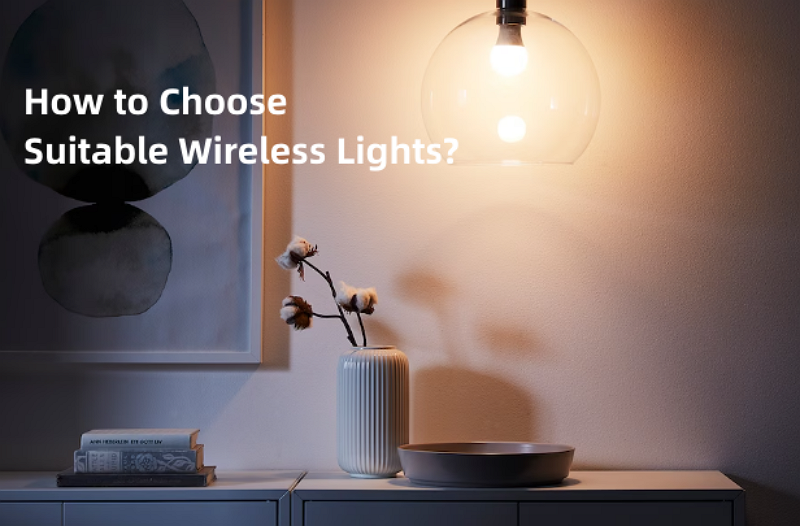 Part 1. What Are Wireless Lights?
Wireless light is an innovative technology that has revolutionized the way people light up home and business. Wireless lights greatly add convenience and safety to any space as they work by allowing users to control their lighting products from anywhere using compatible devices such as smartphones, tablets, or computers. Additionally, they provide energy efficiency, as they do not use traditional bulbs, but instead use LED technology that consumes less electricity.
With wireless lights, you can easily adjust lighting fixtures for different activities or occasions without having to physically move around. This makes them ideal for both residential and commercial applications.
Part 2. Pros & Cons of Wireless Lights
Just like anything else, wireless lights have their pros and cons you need to consider to make an informed decision about whether or not they are right for your home or business.
Pros of Wireless Lights
1. Increased Safety
With wireless lighting, there is no need for wiring or cables, which eliminates the risk of electric shocks and other potential hazards. Moreover, most wireless LED lights use a 128-bit Advanced Encryption Standard (AED) which provides a security boost for the lighting control system.
2. Versatility
Wireless lights offer multi-floor and multi-office installations because of the multiple gadgets they can accommodate. The versatility of wireless lights also makes them a great choice for special events and occasions. They can be used in places where it would be difficult or impossible to set up traditional wired lighting, such as outdoor venues or large auditoriums.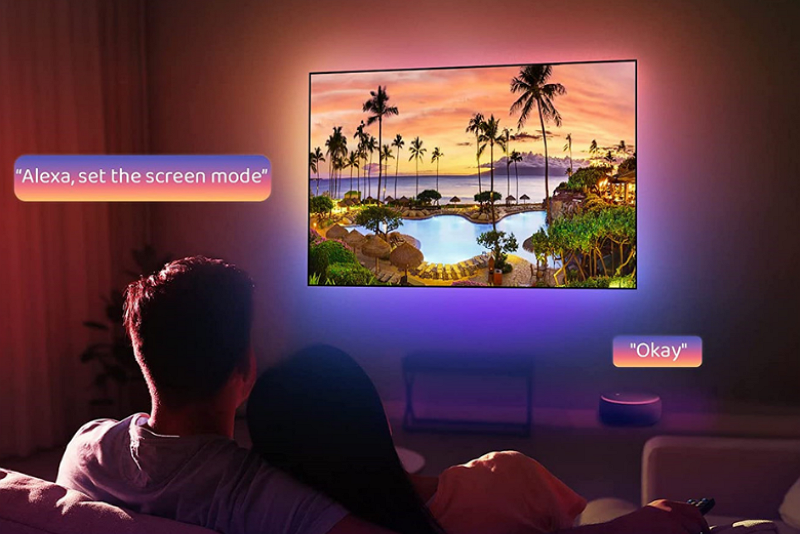 3. Improved Energy Efficiency
In the age of energy crisis, wireless lights has become a popular choice for many households since they are not only easy to install but also highly energy efficient. Thanks to their innovative design that proposes to use a little significant amount of electricity, wireless lights consume less energy than traditional wired ones.
4. Longer Lifespan
The average lifespan of a wireless LED light is 23,000 hours. This means that you don't have to worry about replacing wireless lights as often and can save money on energy bills in the long run.
Cons of Wireless Lights
1. Higher Level of Maintenance
One of the cons of using wireless lights is that they require a higher level of maintenance than wired lights. This can be a challenge for homeowners who are not tech savvy since maintaining it includes regularly checking for software updates, ensuring the batteries are charged and making sure that all connections are secure. Without proper maintenance, wireless lighting systems can become unreliable or even dangerous if left unchecked.
2. Higher Investment
Wireless lights are often more expensive than traditional ones because they require specialized components, such as receivers and transmitters, which can add to the overall cost. Additionally, the cost of batteries or other power sources must also be taken into account when considering using wireless lights.
Part 3. Things to Consider While Choosing Wireless Lights
Before looking for the best buy, it is important to know what factors to consider while choosing the right wireless lighting system for personal or commercial use. Below is a list of things to consider so you can make a wise decision:
Wireless LED light's lifespan or battery size
Preferred color scheme
Size of operating range
Wireless lighting system's compatibility with gadget
Security and safety features
Quality of the light output
Convenience features such as remote control and motion sensor
Cost of overall installation and maintenance
With all these things in mind, it is much easier to know what you need and what wireless lighting system will work best for your home or business.
Part 4. Wireless LED Lights Recommendations
Now that you are well aware of how wireless light works and what are the things to consider to buy one, here are some of the best recommended wireless LED lights to think through.
1. AiDot Smart Light Bulb
If you are looking for perfect wireless lights indoor, look no further than the AiDot smart light bulb. This light bulb has a wide range of features, including dimmable brightness, adjustable color temperature, and musical rhythm. Other beneficial features are as following: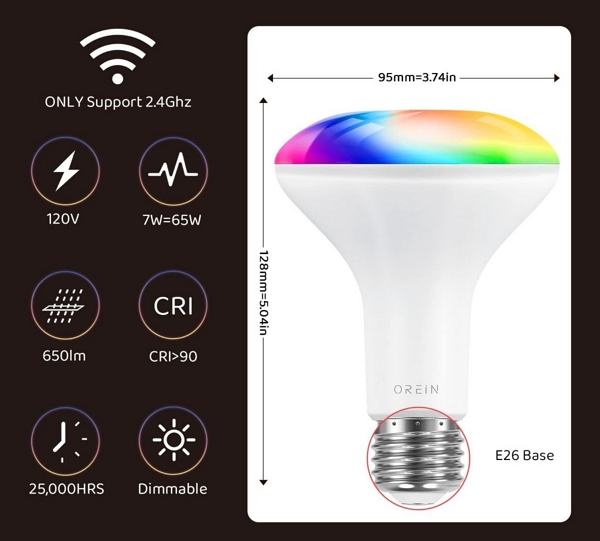 Over 16 million colors;dimmable from soft to cool (1800k-6500k).
Music sync and color-changing abilities
Customize animated lighting effects through the AiDot App
Group control multiple LED bulbs via AiDot App
Works with Alexa, Google Home and Smart Things
No hub is required
Long lifespan of 25000 hours
With its smart features and long-lasting performance, AiDot Smart Light Bulb is an ideal choice for indoor lighting solutions.
2. AiDot Solar Landscape Lighting
AiDot solar landscape lighting is one of the best solutions for wireless lighting outdoor. It is powered by solar energy and has a long-lasting battery life, making it ideal for use in any environment. The product has an on/off switch which enhances security and makes it ideal for walkways and gardens. Below are other features provided by AiDot solar landscape lighting: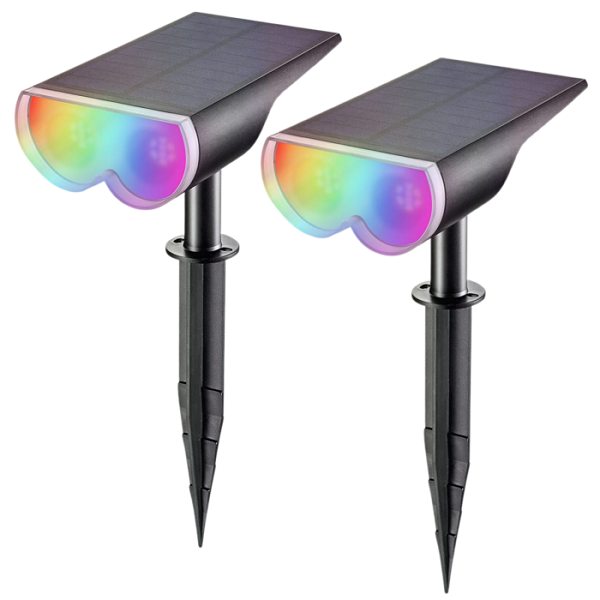 Produce up to 650 lumen of 6500K light output, 50% brighter than other ordinary ones
Provide 2 installation options: wall mounted or ground inserted
Reduce charging time with 20% photoelectric conversion rate
Offer 2 brightness lighting modes: low light mode (last for 12 hours) and high light mode (last for 6 hours)
Feature durable anti-UV ABS material and IP67 waterproof rating
Provide 30000 hours working time, which is energy saving and eco-friendly
With its design and durable construction, you can be sure that your AiDot solar landscape lighting will last for years to come.
[Bonus Now]: Here is an exclusive coupon code only found in blog posts. Save it now (AiDotBG01) and get 10% off at our AiDot mall!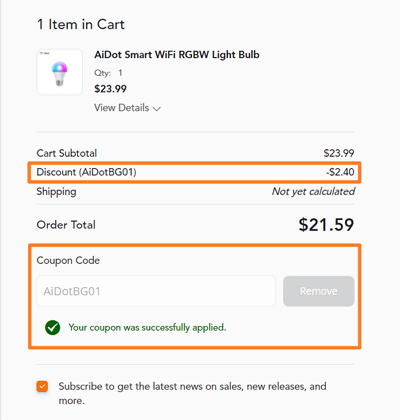 3. Philips Hue Smart LED Light Bulbs
Philips Hue smart LED light bulb is one of the most popular and advanced wireless lighting solutions on the market today. With its easy-to-use app, you can control your lights from anywhere in the world and customize them to fit your lifestyle. One major drawback of Philips Hue smart LED light bulb is its price. This product is far more expensive than AiDot or regular LED bulbs alone.
4. Samsung SmartThings Smart Bulb
With its advanced technology, Samsung SmartThings smart bulb allows you to control the brightness, color, and ambiance of your room from anywhere using your smartphone or tablet. The bulb also comes with a variety of useful features such as voice control, scheduling options, energy-saving mode, and more.
Keep in mind that the Samsung SmartThings smart bulb requires a separate hub in order to connect it to the internet, which adds to the cost. Furthermore, they are not compatible with all types of lighting fixtures and may require additional hardware for installation.
5. Brilliant Evolution LED Puck Light
This product is an incredibly versatile light that can be used in a variety of scenarios, including lighting up dark corners, closets, and stairs. The Brilliant Evolution LED puck light has adjustable brightness levels which allow you to customize your lighting needs based on your preference. It also has an auto shut-off feature that helps conserve energy and save money on electricity bills.
However, there are some potential drawbacks of using the Brilliant Evolution LED puck light, such as its limited lifespan, its high power consumption, and its lack of dimming options.
Conclusion
We have all witnessed the popularity of wireless lights and because of that so many products emerge into the market. When we try to figure out which one of the various wireless LED lights is best suited for our needs, it is usual to get overwhelmed.
Now that we have put together this guide to help you make an informed decision, especially regarding the lights' various use cases, we hope you can choose the perfect wireless lights for your home and lifestyle.