Exclusive 20% Off Discount Code for Anniversary Sale: anniversary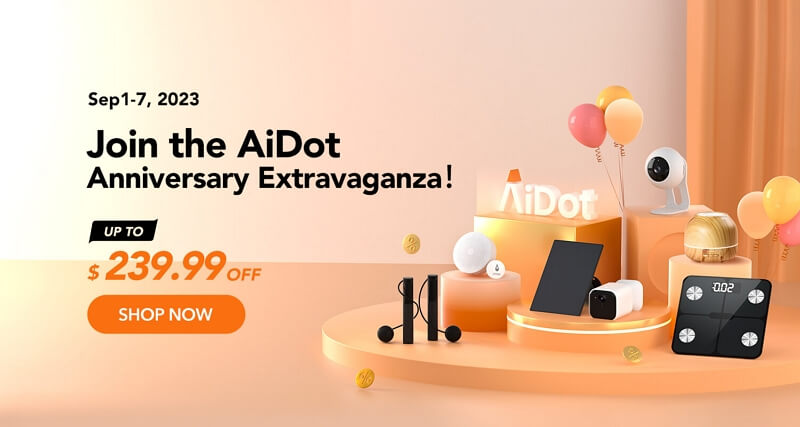 Extra 20% off with code: anniversary! Are you ready for some exciting news? AiDot is thrilled to announce that our anniversary sale starts on September 1st!
As a valued member of our community, we invite you to be a part of this special event. It's the perfect time to grab those items you've had your eye on, as we'll be offering exclusive deals and discounts to mark this milestone. Featured products participating in this anniversary sale include 8-Quart Air Fryer with 50 Pre-Programmed Recipes, 460 CFM 190 MPH Cordless Leaf Blower, Pet Hair Vacuum & Pet Grooming Kit, WiFi Water Leak Detector, Air Purifier, Humidifier for Baby Bedroom, Kitchen Knife Set, 4-in-1 Hair Dryer & Volumizer for Styling.
To ensure you don't miss out on any updates about the sale, make sure to subscribe to our website so you can be among the first to explore the amazing offers.
But wait, there's more! As a token of our appreciation, we're sharing a unique 20% off discount code exclusively for readers of this blog. Simply enter code "anniversary" during checkout to enjoy your special anniversary treat.
Join us in celebrating another year of innovation and growth at AiDot. We can't wait to have you join us for this memorable occasion!