If you landed on our blog, that means you are ready to turn the tides and elevate your home with innovative solutions!
The digitalization of our era is in full swing, and Google Home is in the front row, treating everyone with efficient ways to make everything more convenient. If you have just started to explore its amazing options, you will see that the forte of the Google Home app is the ability to create routines! For example, the voice command "OK Google, bedtime" can start the "routine" of turning off the lights in all major rooms and putting them on in the stairwell leading to the bedrooms. Amazing right? So naturally, if you wish to uplevel your home's convenience, one of the most fundamental aspects is light.
In essence, the lighting in your home plays a great role – from the basic need for light to setting the right tone for the ambiance. But while investing in smart light bulbs, do you know that they are not only more convenient, but also energy-saving and money-saving in the long run? How exactly does the whole "smart" concept work? Before we dive into the list of the best Google Home light bulbs, check the more detailed insight to ease your decision-making process.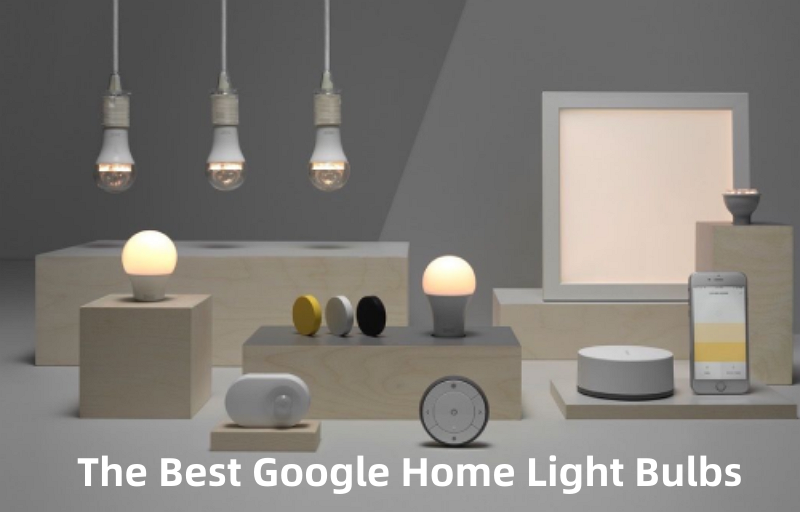 Part 1. What Does Google Home Actually Do?
The Google Home is a new type of two-way information and automation device that actively listens for and responds to spoken demands and instructions in a household or workplace environment.
Google Home uses the well-known Google Assistant virtual assistant to do various things, such as checking users' calendars, playing music, making calls, and submitting search engine inquiries. It is simple to start utilizing Google Home with such programs because of its built-in connectivity with the features that come with Google (Gmail, Google Pictures, etc). Furthermore, like other smart speakers, Google Home may be upgraded to interact with a growing number of productivity tools, home automation systems, and lifestyle applications.
There are many more things that Google Home can do! If you are ever bored, you can even ask your Google Home to tell you a joke. Now, let us inform you about Google Home light bulbs and answer some frequently asked questions.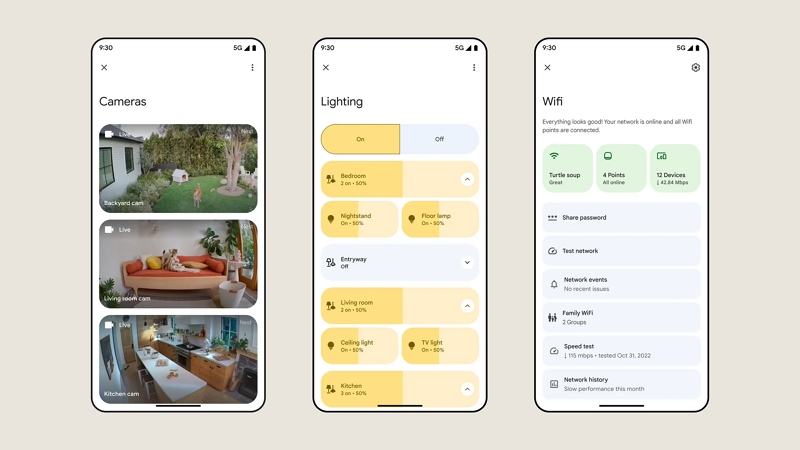 Part 2. What Light Bulbs Are Compatible With Google Home?
Of course, you'll need compatible lights if Google Home controls your smart home and you use a Google Assistant smart speaker. That said, the smart lamp is one of the most well-liked and simple-to-install smart home technologies. It is very user-friendly and has multiple color choices, perfectly fitting for any setting. Moreover, who doesn't appreciate the thought of turning on and off all the lights with a single voice command?
Furthermore, lightbulbs that work with Google Assistant but are not built by Google are also compatible with it. You'll need both the Google Home and the bulb manufacturer's apps to configure works with the Google Assistant lights. You might also require a hub or bridge from the bulb manufacturer.
Oh, and in case you have been wondering, Google Home cannot turn on regular lights – you will need smart light bulbs for Google Home. Smart switches and smart bulbs are the two types of smart lighting. It's not necessary to choose one over the other. In reality, a combination of smart switches and smart bulbs will probably make for the best smart lighting arrangement in a home.
Now, are you ready to discover the best Google Home light bulb recommendations and include them in your home? Let's dive in!
Part 3. The Best Google Home Light Bulbs in 2023
1. AiDot Smart WiFi RGBW Light Bulb
With this clever, energy-saving LED bulb that can be customized to the desired hue, you can instantly replace all your current bulbs. Additionally, the app control provides an abundance of options, such as switching on all your lights at once or lowering them to create a greater ambiance. The AiDot Smart WiFI RGBW Light Bulb perfectly with Google Home, so you can easily control it even when you aren't at home!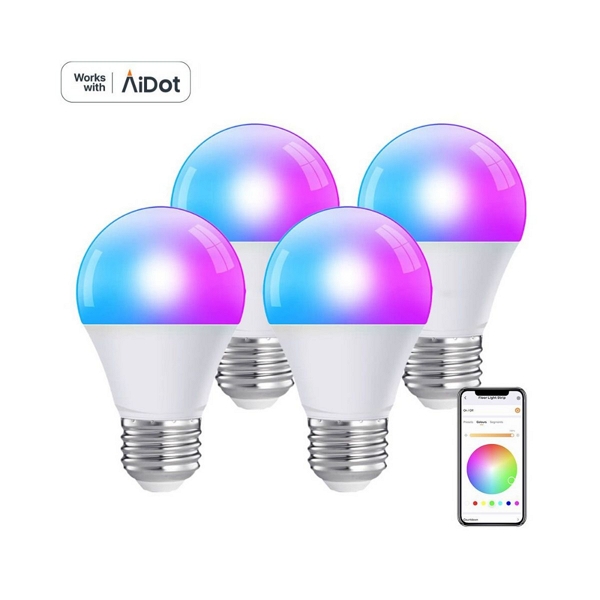 Change colors with the music rhythm, allowing you to enjoy every beat
Turn on/off based on the your daily routine
Support group control, i.e. multiple bulbs can be controlled through one-click on AiDot app
Provide over 16 million vivid colors and dimmable warm to cool whites (1800K-6500K)
Work with Alexa, Google Home and Siri (after Siri Shortcuts are set up in AIDOT App)
[Bonus Now]: Here is an exclusive coupon code only found in blog posts. Save it now (AiDotBG01) and get 10% off at our AiDot mall!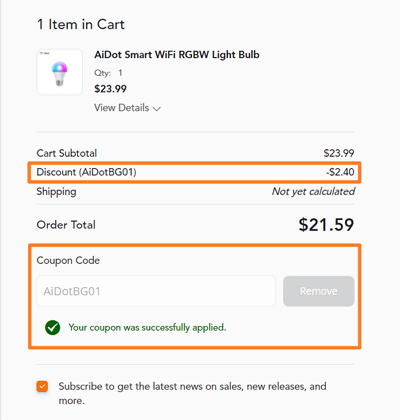 2. GE Cync
Cync Smart Bulbs enable you to create flawless lighting settings and regulate them effortlessly in numerous ways, from bright gaming evenings to brilliant, energizing mornings.
In addition to cutting-edge technology, these smart bulbs also have aesthetic beauty. It's as simple as screwing in a light bulb to provide a fashionable appearance, smart control, and dimmable everyday light, thanks to the variety of shapes, sizes, and bulb finishes available.
However, keep in mind that one of the biggest drawbacks is that without a hub, you won't be able to create custom scenes or set ongoing automation.
3. Nanoleaf Shapes
With an ultra-thin panel design, the Nanoleaf Shapes has everything you need to make your own accent or statement lighting. It has a ton of clever features, like Rhythm Music Visualizer, Screen Mirror, Touch, Schedules, and more! Use the supplied Mounting Tape to install on any flat surface; and no other tools are needed.
It is important to note that they are limited in terms of rearranging. Once on the wall, you simply cannot rearrange them, and they are a bit difficult to install.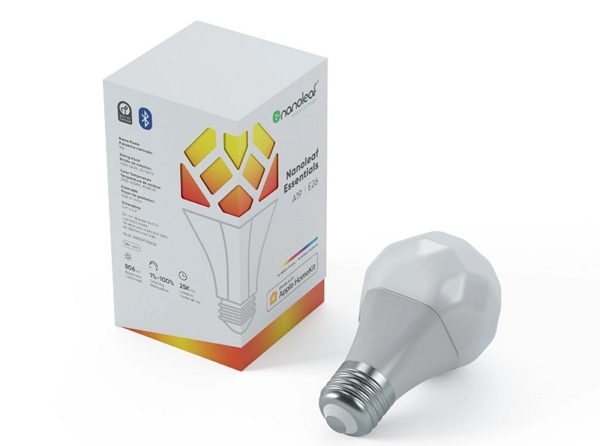 4. Philips Wiz Smart Wi-Fi LED Color Bulb
Last but not least, on our smart light bulbs for google home list it The Wiz! The Philips Wiz Smart Bulbs let you illuminate your space in a huge range of colors – in fact, millions, per Philips' estimation. In addition to a range of various whites, including "Daylight" and "Night light," Philips also provides many pre-set color stories.
If you are considering the Philips Wiz Smart Bulb, take into account some of its drawbacks – users have reported that it seems a bit dim when on maximum brightness, and the app can be a bit slow and laggy. In addition, their simplified setup doesn't work everywhere.
Part 4. Tips & Tricks for Controlling Smart Lights with Google Home
Here are some short ideas to spark your imagination! Be sure to try one of these right away!
Routines enable you to program and manage several lights.
Use Google Assistant as a remote control.
Enable Night Mode for a more relaxing evening.
You should give your bulbs names.
Assign your bulbs to a room.
Conclusion
So, we've come to the end of our article but trust us – this is only scraping the surface of Google Home light bulbs and the smart assistant's potential when it comes to managing every aspect of your wired home. The most important thing is that this is an investment that is rewarding for many reasons — energy efficient, pocket-friendly in the long run, convenient for controlling your energy consumption while at home and away, perfect for setting routines, etc. Not to mention, the Google Home light bulbs look absolutely amazing. Not only will you adjust the light for your unique needs, but you will also set the perfect atmosphere for any mood.
We hope our Google Home light bulb choices will help you decide the best for you! Do you feel like our AiDot Smart WiFi RGBW Light Bulb is the one? Considering all the advantages and superior properties, it is unrivaled on the market. Visit our website for further details, and feel free to check out the rest of our products!