If you are looking to buy smart home accessories, you need to know the difference between Matter and Zigbee products. Matter and Zigbee are two types of protocols used by smart home lights, outlets, and other accessories. By knowing the difference between these two protocols, you can better decide which option is best for your home.
The main difference between the Matter protocol and the Zigbee protocol comes down to the operating OSI layers, scalability, compatibility, and topology. In this detailed guide, we will be taking a look at what Matter and Zigbee protocols are, how they are different, and which one of them is better.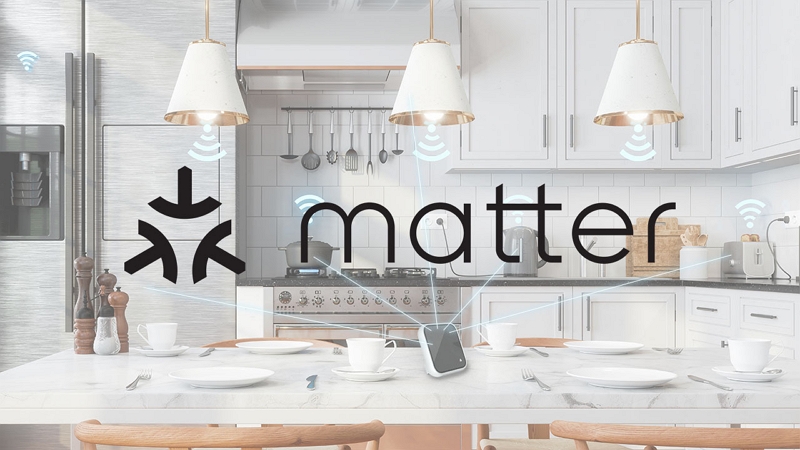 Part 1. What Is Matter?
Matter is a fairly new network protocol used by various smart home accessories. It is an open-source protocol that is designed to help smart home accessories work together seamlessly. It does this by letting devices from different brands communicate with each other, which is not possible with most other protocols.
Matter works over Thread, Ethernet, and WiFi technologies to make establishing connections between smart home accessories effortless. It is not reliant on being connected to the cloud to work properly, either. However, a connection to the internet is still required to control it remotely.
Alongside all that, Matter also provides a secure connection for your smart home devices to help prevent unauthorized access.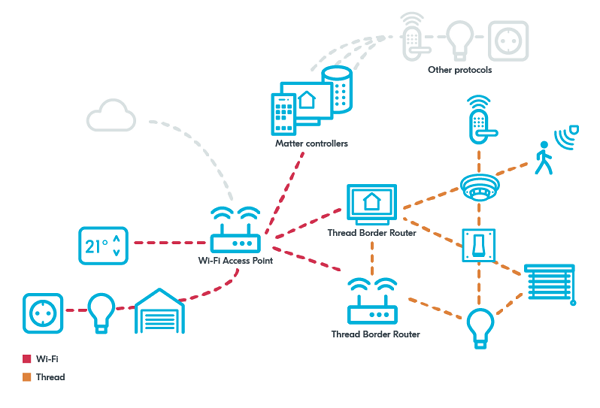 Part 2. What Is Zigbee?
Zigbee is a low-cost network protocol for smart home accessories that has been around for a long while. It does not require any expensive equipment such as WiFi and Bluetooth. Instead, it works using digital radios.
It also consumes very little power, making it ideal for smart home appliances. Zigbee supports mesh networking for better connectivity. However, it doesn't support high data rates. Zigbee works best in small to medium-sized networks where a smaller amount of data needs to be transferred between the devices.
Technically, devices from different brands should be able to communicate with each other as long as they both support the Zigbee protocol. However, some brands customize the Zigbee protocol used by their products, resulting in incompatibility with other brands.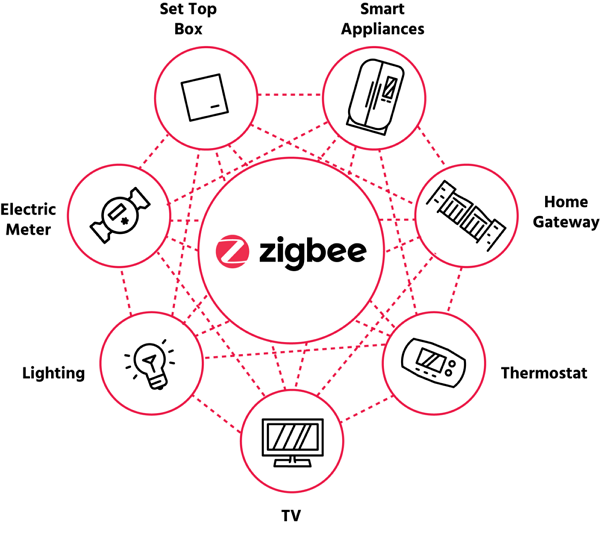 Part 3. Matter vs Zigbee: What Are the Differences?
There are various differences between the Matter protocol and the Zigbee protocol you should be aware of when buying smart home products. The biggest difference lies in what OSI layer each protocol operates in. Matter operates in the higher layers to ensure compatibility and easier communication between devices. Zigbee operates in lower layers to establish efficient wireless connections.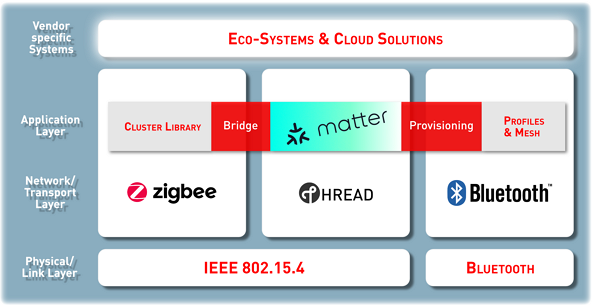 In terms of interoperability, Matter can usually work with any device that supports WiFI, Bluetooth, or Thread. This makes Matter a more flexible option that can work with smart home accessories from different brands.
Zigbee products can only work with other Zigbee products. So you will have to exclusively use Zigbee-compatible products to create a full smart home system. Zigbeee does, however, provide a more stable network compared to Matter, thanks to its mesh network compatibility.

Matter employs various security measures to prevent unauthorized access. It utilizes public key cryptography and certificates to help protect your privacy. Zigbee instead assigns pre-shared keys and device-specific keys to prevent unauthorized access. It also utilizes access control mechanisms.
Matter and Zigbee also differ in their scalability. Matter is designed to be highly scalable as it can work well in small and large networks. Zigbee, on the other hand, is mostly limited to smaller and medium-sized networks.
Part 4. Is Matter or Zigbee Better?
Both Matter and Zigbee protocol smart home products have their own highs and lows. Matter is more flexible in terms of usability. It also doesn't requires various hubs to function. Additionally, it is easier to use and costs much less.
Zigbee protocol provides a more stable connection and creates efficient wireless connections. It also consumes much less bandwidth. Plus, its installation and controls are much simpler.
For most use cases, Matter is the better alternative to go for since it provides more security. It also lets you use smart home devices from different brands without having to worry about compatibility issues. Plus, you can scale it much more easily if you plan to add more smart home accessories in the future.
Zigbee is more suitable for people who only intend to use smart home devices from one brand and are comfortable with a small-scale smart home solution.
Part 5. Common Questions about Matter and Zigbee
1. Is Matter Replacing Zigbee?
Even though it's a much better alternative Matter has not yet completely replaced Zigbee. The incorporation of this new tech will take some time as more and more companies switch over to Matter protocol in their products.
Thanks to the wide compatibility of Matter protocol with WiFi, Thread, and Bluetooth devices, you can easily use it with your existing smart home system. So switching over shouldn't be an issue.
The Zigbee protocol is still widely used in the smart home industry by brands like Amazon, Comcast, Panasonic, and Samsung. But this may change in the future as the Matter protocol technology is further refined.
2. Are Zigbee Devices Compatible with Matter?
No, Zigbee devices are not directly compatible with Matter devices. This is because Zigbee protocol utilizes small radios to communicate. Matter does not support this type of communication.
However, they can be connected together using a bridge or a gateway device. These devices will allow Zigbee and Matter smart home devices to connect with each other by acting as an intermediary for easier integration.
3. Can Zigbee Be Upgraded to Matter?
Zigbee products cannot be upgradeable to Matter in most cases. But as mentioned before, a bridge or gateway can be used to integrate your old Zigbee products into a Matter smart home system. Some Zigbee products can be upgraded to use Thread.
It can then be connected directly to a Matter smart home system without requiring a gateway or bridge. This is because the Matter protocol supports Thread connections.
Bonus: Don't Miss this Matter Version Smart Bulb!
AiDot is a leading brand in the smart home accessory industry. Their innovative AiDot Linkind Matter Version Smart WiFi RGBW Light Bulb is one of the best smart light bulbs out there. It is equipped with RGBW lights to provide the whitest of white lights alongside all the other colors.
It is compatible with all Matter platforms and products. So you should have no trouble integrating these smart bulbs into your current Matter protocol smart home system. Additionally, it allows for voice control which is a great plus.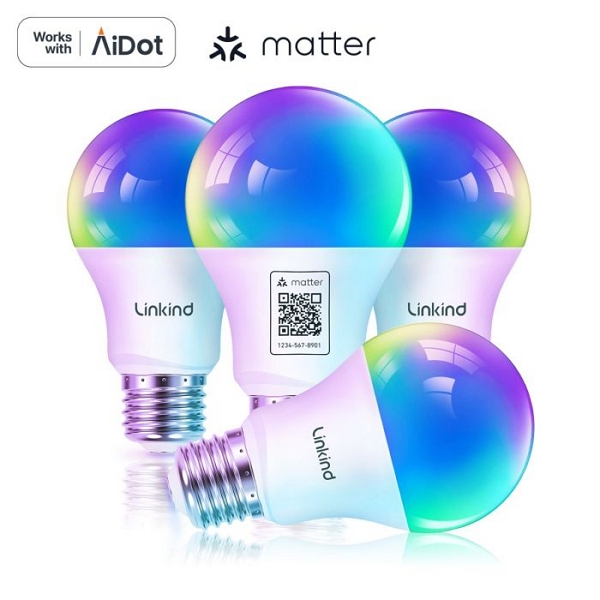 Compatible with All Matter Platforms

DIY You Own Color & Music Scene

Convenient Voice & Group Control

Set Schedule Based on Your Routine

Eye Care & Low Blue-Ray Hazard
[Bonus Now]: Here is an exclusive coupon code only found in blog posts. Save it now (AiDotBG01) and get 10% off at AiDot mall!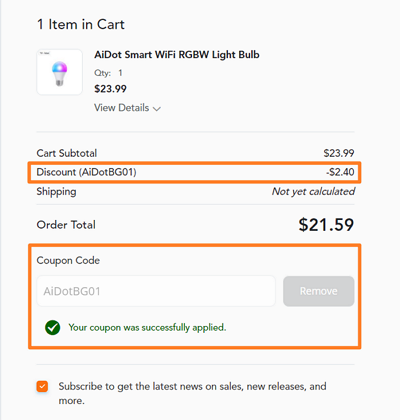 Conclusion
When we compare Matter and Zigbee protocols, we can clearly see that Matter is a much better alternative for most people. It has all the great features such as interoperability, wide compatibility, an easy setup process, and no multiple hub requirements.
So, it is time to move on from Zigbee to Matter to keep up with the next generation of smart home devices which will incorporate Matter protocol. If you are looking to upgrade your Zigbee smart home system to Matter, then you need to go for a reliable vendor. AiDot is a highly respected brand in the smart home accessory industry. The catalog of Matter protocol products, such as smart lights, bulbs, and appliances, is ideal for creating a reliable and easy-to-use smart home system.