AiDot Welov S300 Smart Body Fat Scale with BIA Technology
Special Price
$9.99
Regular Price
$37.99
-74%
10% OFF New User Benefit
Over $30
Obtained
BIA Technology
20 Comprehensive Measurements

Super High Accuracy

Easy Operation

Clear Display on AiDot App
Free & Fast Delivery (2-7 days)
Payment Security
Lifetime Customer Support
60 Days Back Guarantee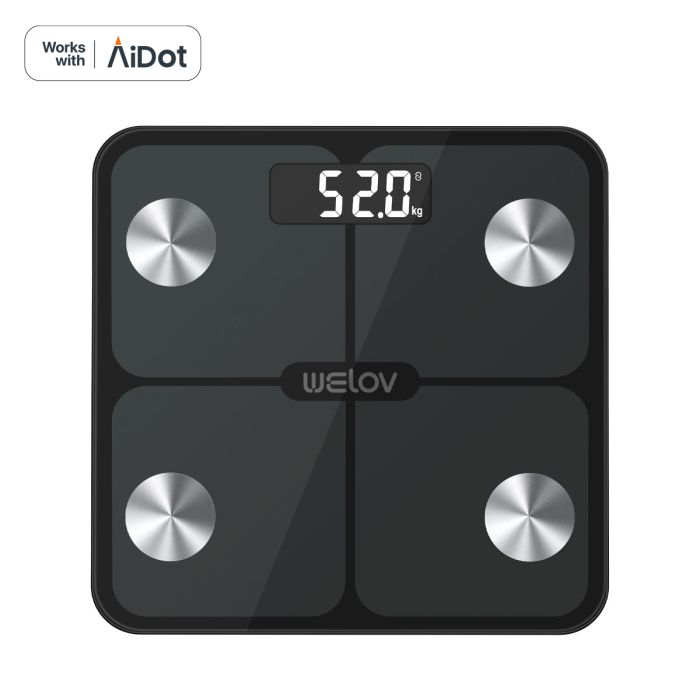 Free & Fast Delivery (2-7 days)
Payment Security
Lifetime Customer Support
60 Days Back Guarantee
You May Also Like

Specification
Item

Weight

2.43 pounds

Product Dimensions

12.8 x 12.8 x 0.9 inches

Material

Glass

Controller Type

App Control

Weighing range

5~180kg
AiDot Smart Body Fat Scale: See Beyond Weight
This cutting-edge scale goes beyond just weight measurement, providing a comprehensive analysis of your body metrics for tracking your body composition and fitness progress.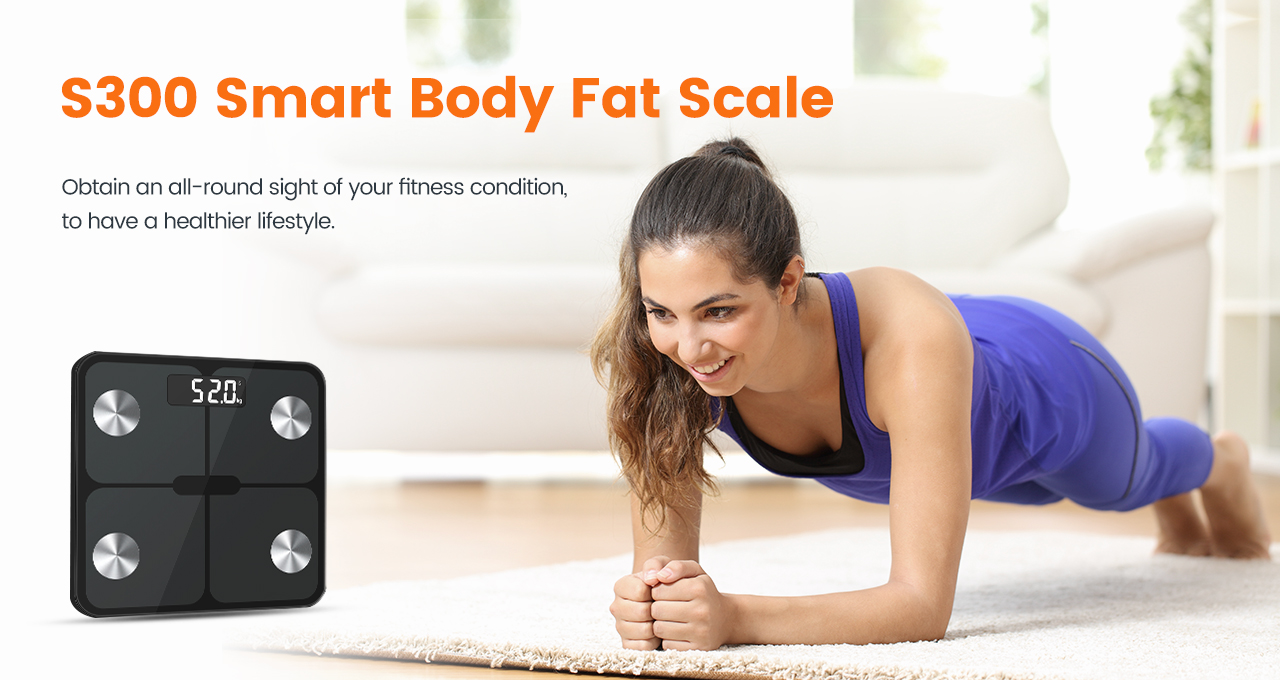 20 Comprehensive Measurements in AiDot App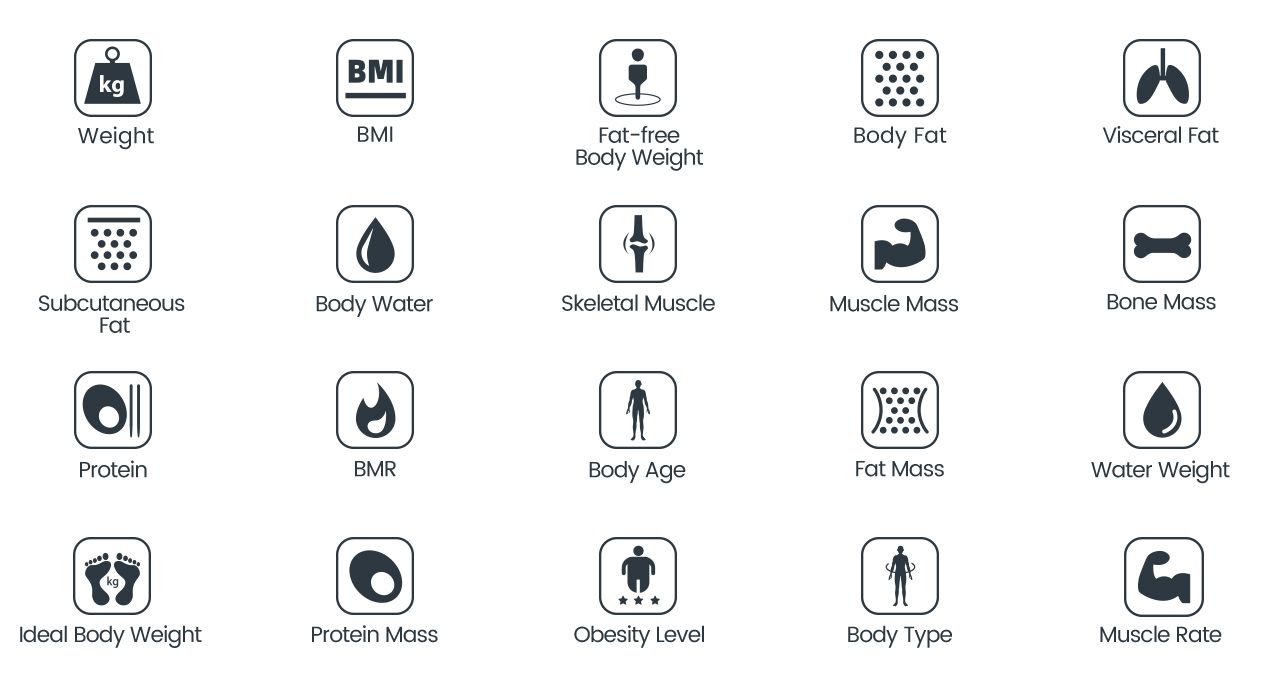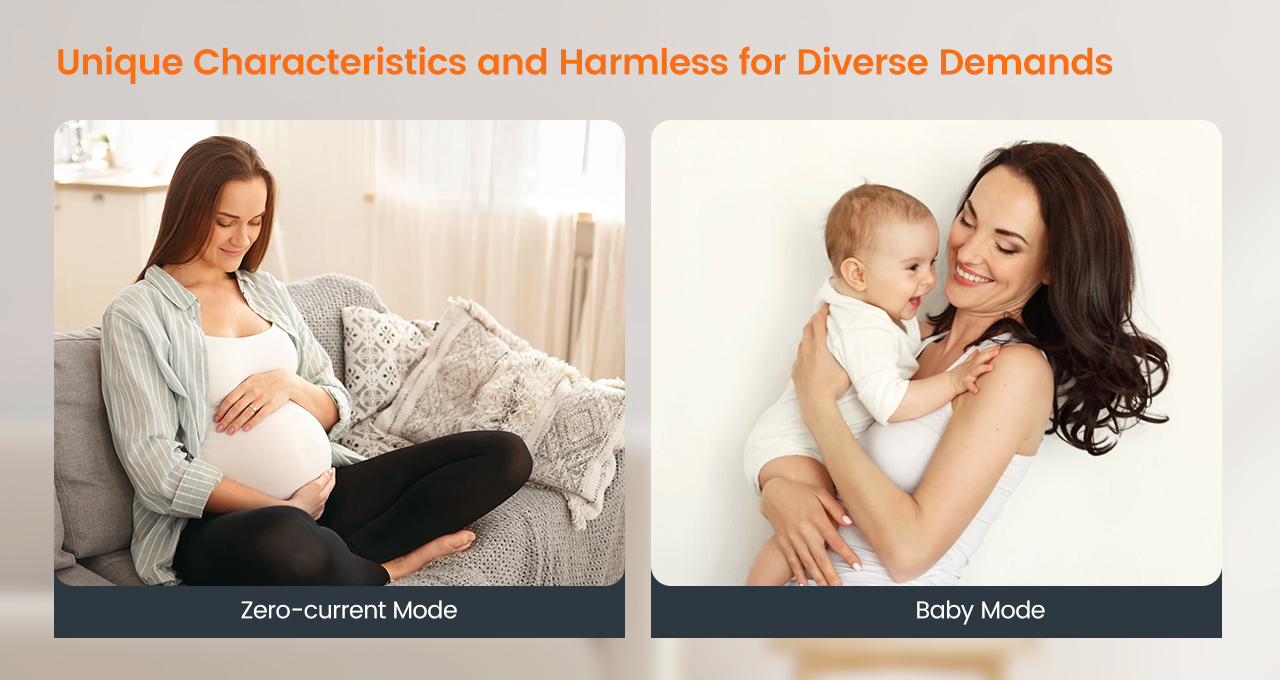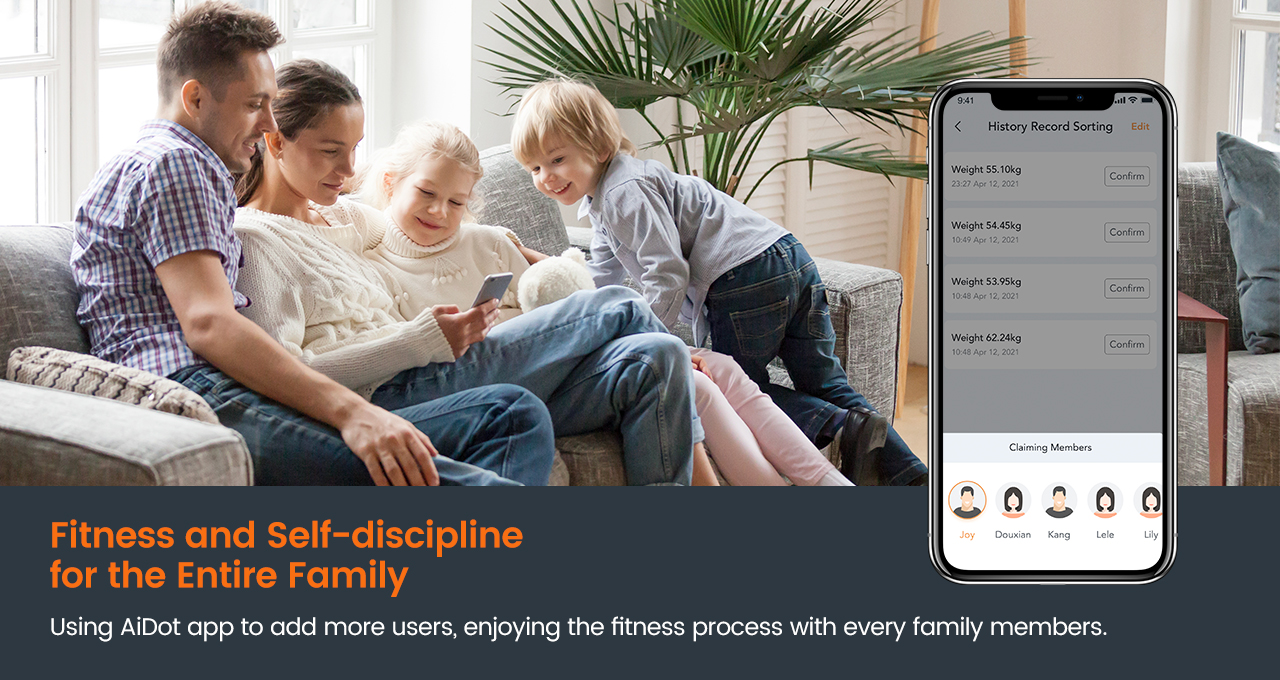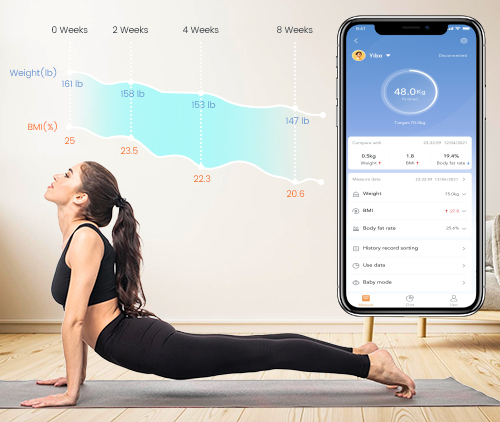 Simultaneous Progress Tracking
Using AiDot app to track your fitness process daily/weekly/monthly, being a professional fitness master.
High Accuracy and Easy to Use
The range of feasibile and measurable data is between 0.44lb(200g) and 403lb(183kg). Easy operation and clear display by AiDot app.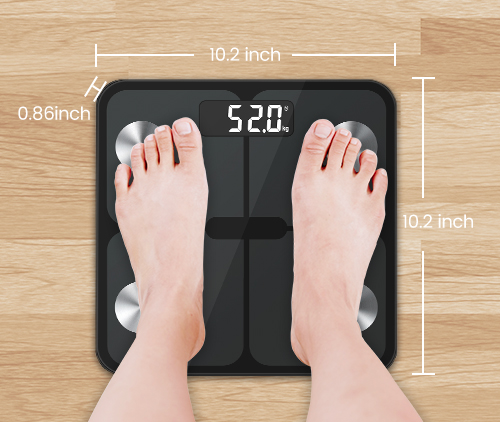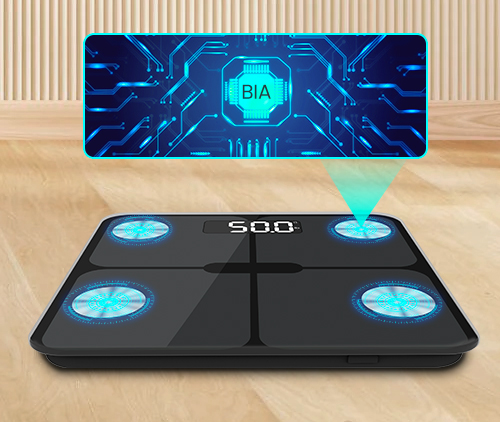 BIA Technology
The bioelectrical impedance analysis(BIA technology) is used by AiDot to send weak current to flow through the body, then 20 comprehensive measurements will be represented to help you know more about your body index.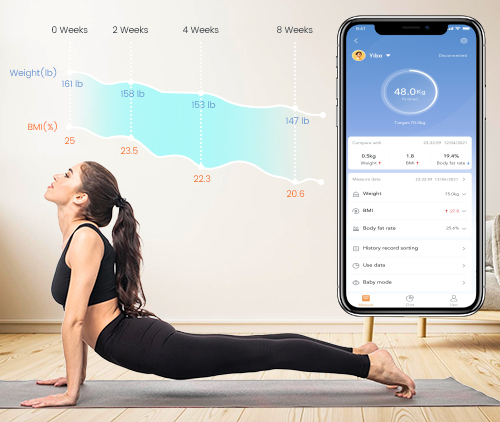 Simultaneous Progress Tracking
---
Seamlessly monitor and analyze your fitness journey on a daily, weekly, and monthly basis, empowering you to stay on track and make informed decisions.
With detailed charts and historical data at your fingertips, you can visualize your progress, identify trends, and make adjustments to optimize your fitness regimen.
BIA Technology
---
Harnessing the cutting-edge bioelectrical impedance analysis (BIA) technology, this smart scale takes your body analysis to the next level. By sending a gentle electrical current through your body, it unlocks insights into not only your weight but also BMI, body fat, subcutaneous fat, body water, protein, BMR, and even your body age.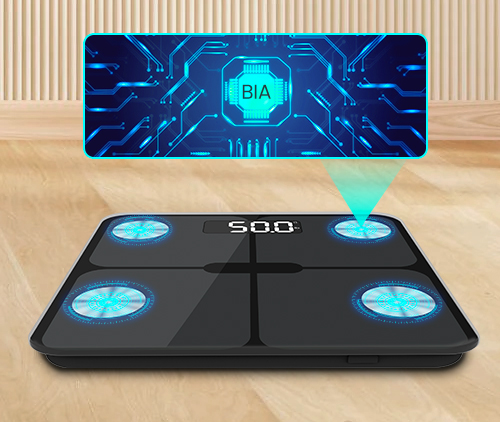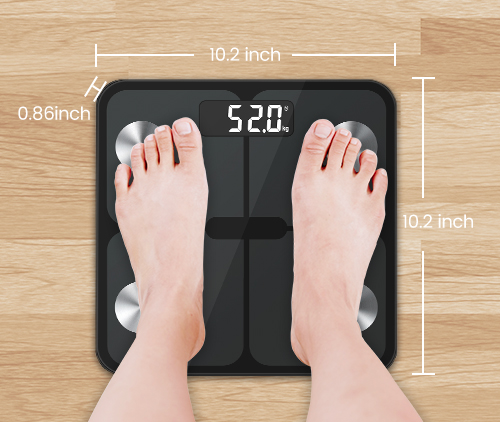 Precision Meets Simplicity
---
Designed to provide high precision, this smart scale ensures reliable measurements within a wide range of feasible and measurable data, from 0.44lb (200g) to 403lb (183kg).
But precision doesn't come at the cost of complexity. AiDot smart scale boasts an intuitive and user-friendly design, enabling you to seamlessly connect your scale and enjoy a clear display of your body metrics through the AiDot app.